---
X-RAY TRUCK INSPECTION
| | |
| --- | --- |
| TYPE: | Inspection |
| DESCRIPTION: | X-Ray Truck Inspection System |
| PRICE: | Upon Request |
| PACKING: | Upon Request |
X-RAY TRUCK INSPECTION SYSTEM
Inspection complex

Complex is designed for inspection of cars, trucks, containers.
It can detect outlaw things such as drug and arms smuggling, undeclared goods and etc.
The main components of the complex is x-ray generator, which produces high energy collimated bremsstrahlung and Lshaped detector.
The main advantages of this design are nondestructivity, low dose load and high penetration, high productivity due to high sensitivity of the detector.
Complex is placed in garage with heating and is intended to work twenty four hours a day allthe-year-round.
The inspection is carried out automatically, images are transmitted to the control room.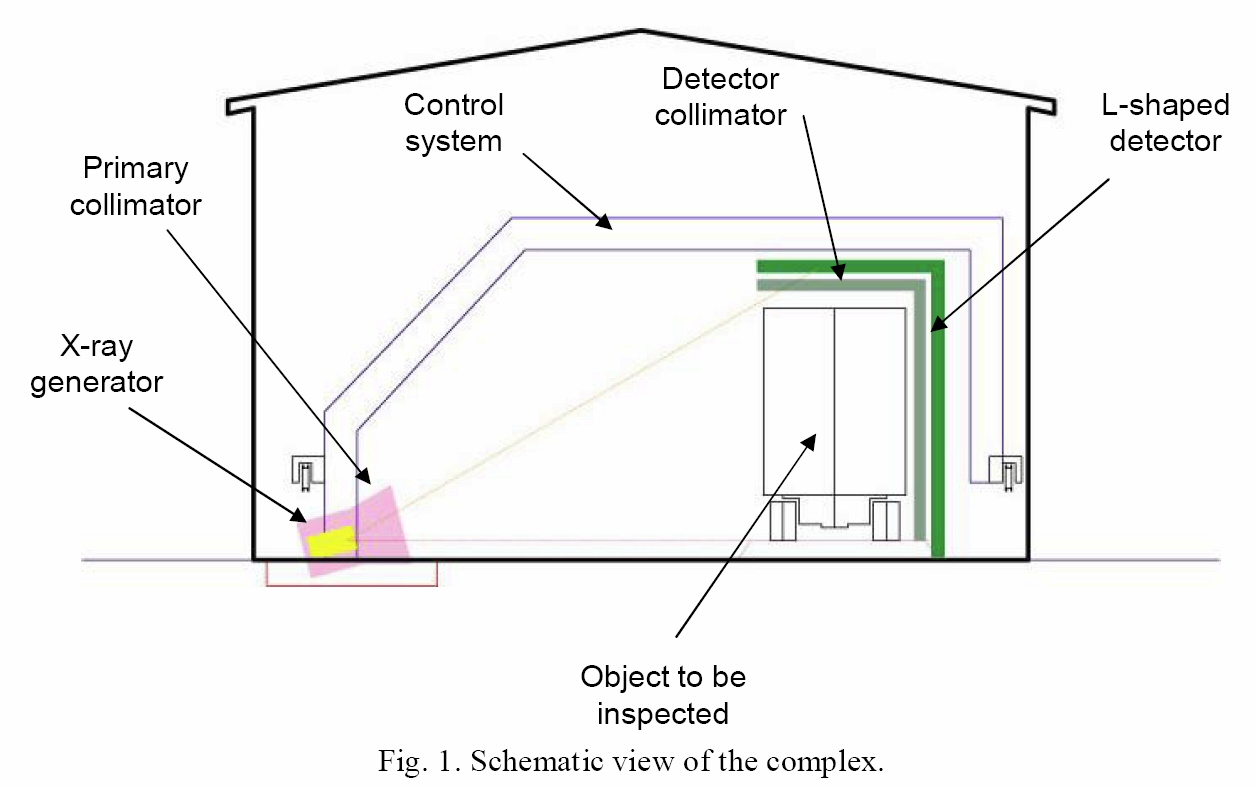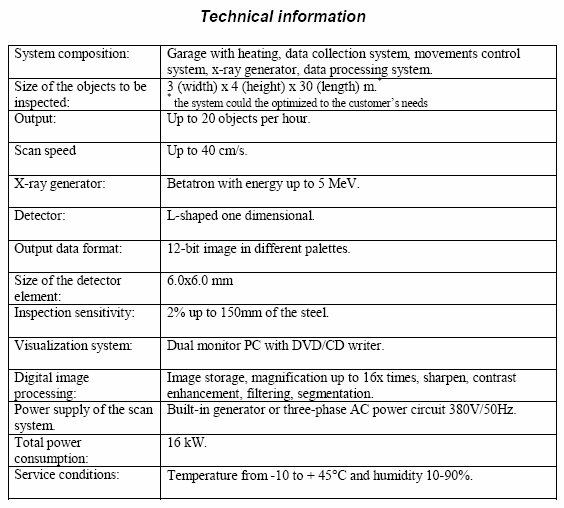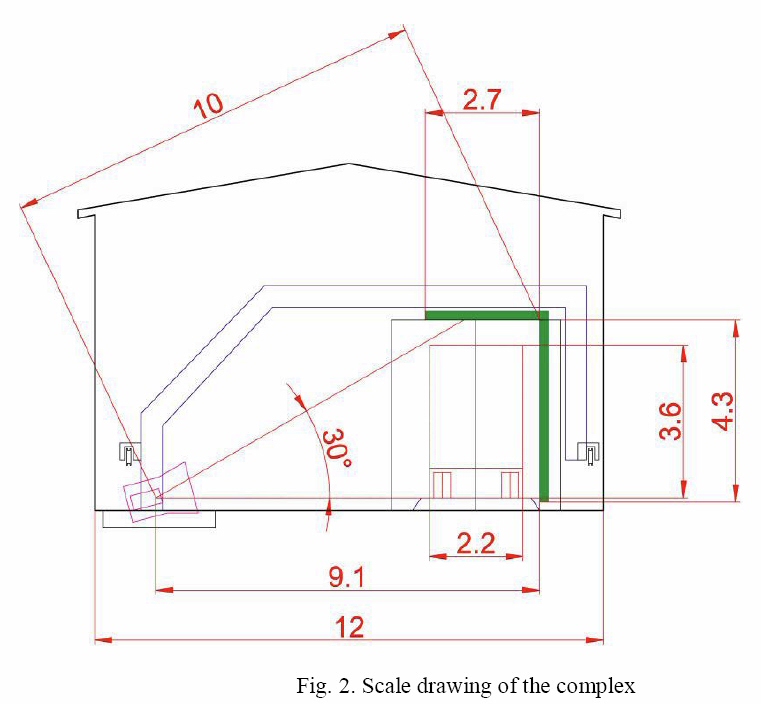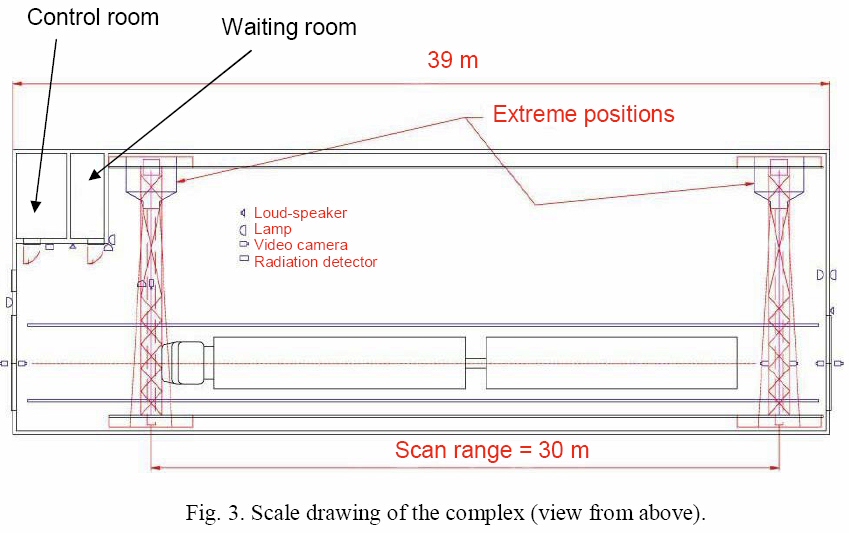 Specification and photos are not contractual and are subject to verification upon inspection
TAKE NOTICE!
PLEASE BE ADVISED THAT INFORMATION INCLUDED IS CONFIDENTIAL IN NATURE AND IS BASED ON PRE-EXISTING BUSINESS RELATIONSHIP WITH THE LEGAL OWNER OF PROPERTY DESCRIBED HEREIN (IF APPLICABLE). AS SUCH, UPON RECEIPT OF SAID INFORMATION THE RECEIVER ACKNOWLEDGES THAT ANY UNAUTHORIZED CONTACT WITH SAID LEGAL SELLER WILL BE CHARACTERIZED AS A BREACH OF CONFIDENTIALITY AND SAID AGREEMENT MAY BE ENFORCED UNDER EXISTING LAW OR IN EQUITY.
This paper was prepared by General Equipment Inc.
The paper represents an offer of a partner of General Equipment Inc.
All rights are reserved by and for General Equipment Inc.
All content and ideas of this paper are the property of General Equipment Inc.