From New Manufacture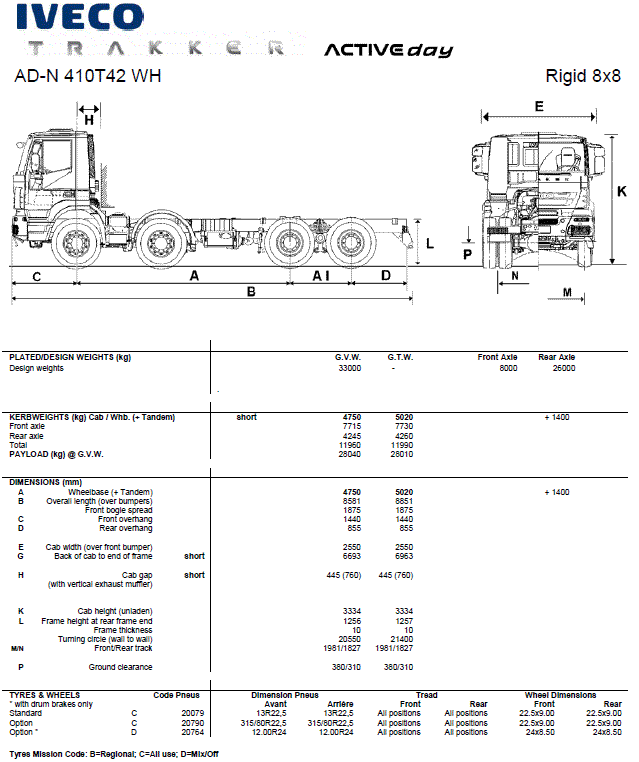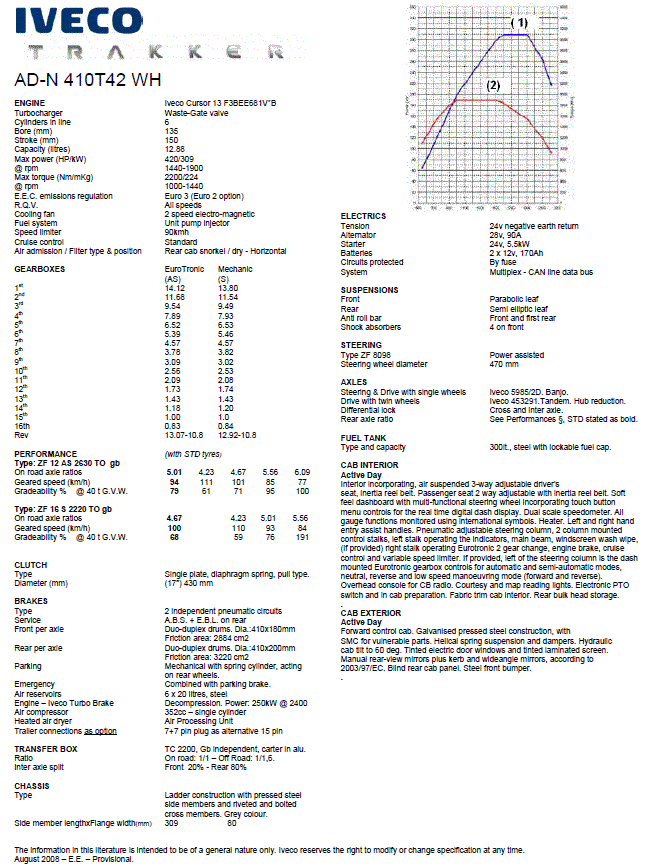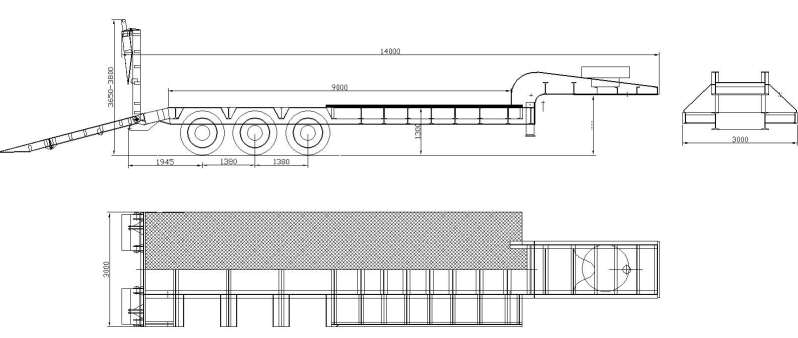 TECHNICAL SPECIFICATION FOR LOW BED SEMI-TRAILER 60 TONS
KAT/LW60
TOTAL WIDTH :see attached dwg
CAPACITY :60 TONS
TOTAL LENGTH : see attached dwg ( FROM FRONT TO THE END EXCLUDING FOLDABLE HEADING RAMP )
CHASSIS:
STEEL FABRICATED MAIN BEAMS,KING PIN PLATE IS 10MM THICKNESS ,KING PIN IS 3 ½",DETACHABLE TYPE.
RUNNING GEAR:
HEAVY DUTY TYPE 3 AXLE 16 TONS CAPACITIES.THE SUSPENSIONS HAVE TO BE OF HEAVY DUTY TYPE. WITH the Axles mounted-oscIllatIng type ,both longItudInally and laterally. THE Rear Axle assembIlIes of the Low Bed SemI-TraIler are to be tubular trIple axles of the oscIllatIng type,so arranged that each group of wheels shall adjust themselves to the IrregularItIes of the road.
PLATFORM:
COVERED WITH 6/8mm CHECKERED STEEL,WELDED TO THE STRUCTURE AND WITH 2 OAK WOOD BRIDGE PLANKS, DIMENSIONED AS
8cm thIckness
75 cm wIdth
500cm long
FOLDABLE HEADING RAMP
RAMPS TO BE OPERATED HYDRAULICALLY BY HYDRAULIC HAND PUMP.THE RAMPS WILL BE CHECKERED STEEL,2000mm LONG AND 600mm WIDE,SECURED BY CHAINS.
WITH steel reInforced ends and loadIng ledge hooks are furnIshed wIth each Low Bed SemI-TraIler.
AND THE DISTANCE between the two ramps can be easIly adjusted accordIng to the wIdth of the equIpment to be loaded by easIly movIng sIdeways the two ramps.
Ramp cylInders shall be fItted at each loadIng ramps HYDRAULIC INSTALLATION AND the loadIng ramps shall be one man operated.
LANDING LEGS:
TWO SPEED MECHANICAL ,HEAVY DUTY LANDING GEAR
ELECTRIC SYSTEM:
24 VOLTS INSTALLATION PROTECTED AGAINST WATER AND DUST INCLUDING:
DOUBLE SLEEVED CABLING WITH METALLIC HOLDERS
ONE 7-PIN FEMALE SOCKET
TWO BRAKE AND DIRECTION INDICATOR REAR LIGHTS
FIVE POSITION MARKER LAMPS ON EACH SIDE
BRAKING SYSTEM:
TWO LINE AIR BRAKES.MECHANICAL PARKING BRAKE.
Low Bed SemI-TraIler shall have emergency Brake I.e. the TraIler brake system shall Incorporate a relay emergency valve and all requIred components to fully
apply and hold the traIler brakes In case the aIr supply from the tractor should faIl below a normal level or should the traIler break away from the towIng truck tractor.
The aIr brake system of the Low bed semI-traIler Is to be constructed so that aIr brakes on the traIler can be applIed Independently,or In conjuctIon wIth the tractor servIce brakes at the dIscretIon of the operator.
RIM& TYRE:
12+1 12.00 X 20 ,16 ply ,nylon heavy duty ,tubes types shall be fItted on the Low Bed SemI-TraIler.
PAINT:
AFTER SAND BLASTING TWO COAT OF ANTIRUST PAINT AND THEN 2 COATS OF FINAL PAINT.
ACCESSORIES:
SPARE WHEEL ON GOOSE NECK
TOOL BOX
WHEEL SPANNER
4 sIx meter length of 30 mm chaIn wIth grIp hooks at each end
2 PARKING LIGHTS
PLATE NUMBER LIGHTS
2 STOP AND TAIL LIGHTS
REAR DIRECTIONAL LIGHTS
REFLECTORS
WARRANTY:
SUPERSTRUCTURE WILL BE UNDER WARRANTY AGAINST ALL MATERIAL AND LABOR DEFECTS FOR A DURATION OF 1-YEAR
Specification and photos are not contractual and are subject to verification upon inspection