---
THREE WHEELER
| | |
| --- | --- |
| TYPE: | Wheeler |
| DESCRIPTION: | Three Wheeler |
| PRICE: | Upon Request |
| PACKING: | Ex Works |

three wheeler
From New Manufacture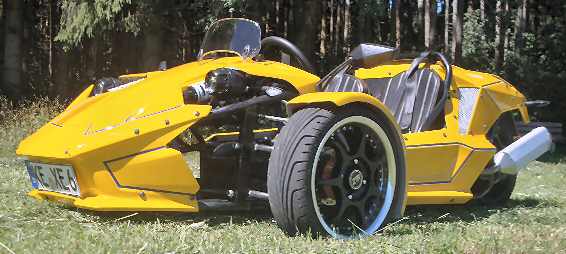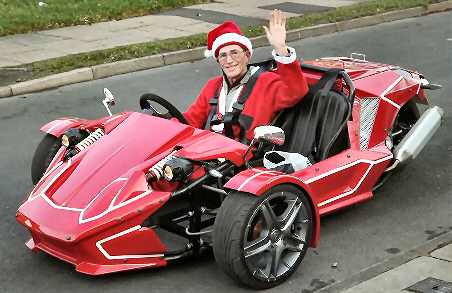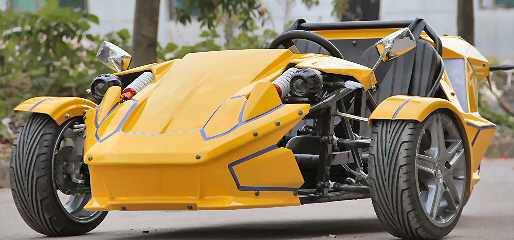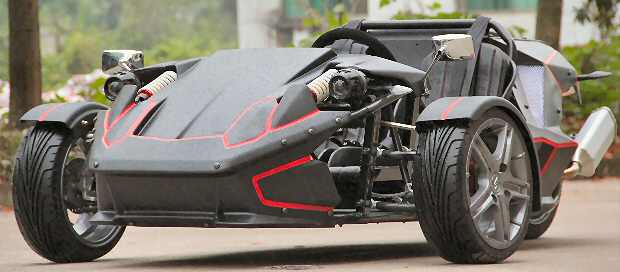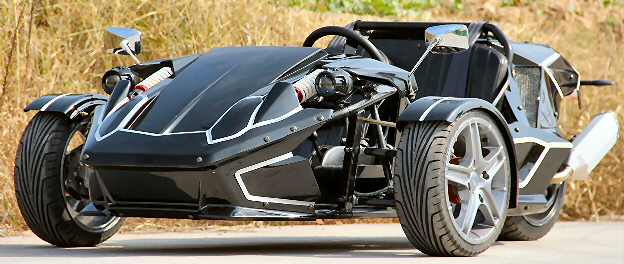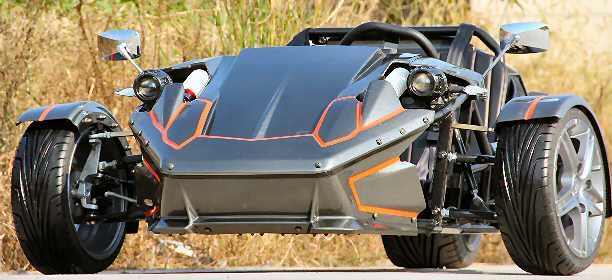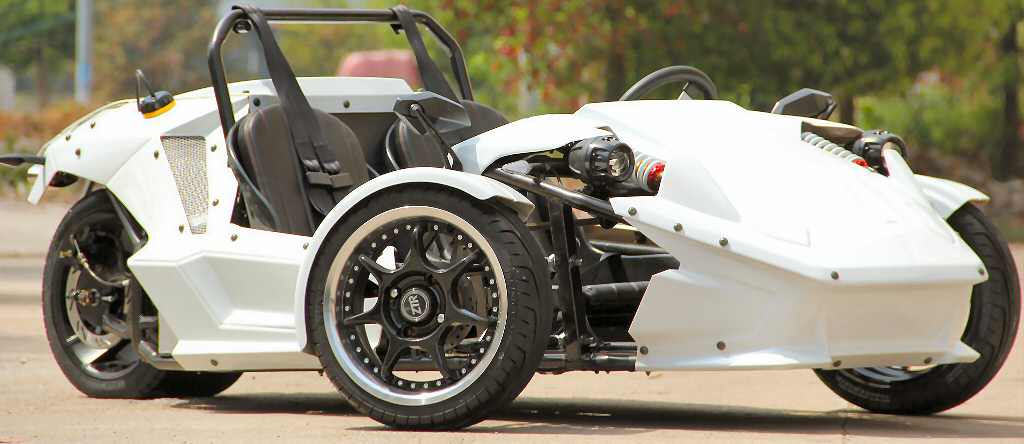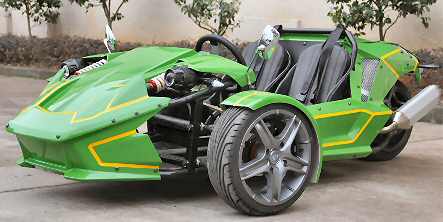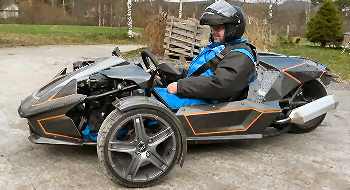 For Europe we now have EEC approved

This unit is very popular because of its high quality, competitive price and fashionable appearance.

We can give you 12 months warranty and spare parts are available
Our delivery time is 30-35 days after we receive the deposit .
1.Type: single cylinder water-cooling 4-stroke
2.Transmission: 4 gears with one reverse gear manual clutch
3.Ignition mode: CDI
4.Compression propor: 10.5:1
5.Power: 9.6KW/7500rpm
6.Max.torque: 12.7N.m/6000 rpm
7.Displacement: 243ml
8.Start mode: electric
9.Transmission mode: chain
10.Min.ground clearance: 100mm
11.Max.speed: >70km/h
12.Power source: 12V12AH
13.Fuel tank capacity: 10L

Chassis
1.Front wheels: 185/30-R14
2.Rear wheels: 295/30-R14
3.Break type(F/R): disc/disc
4.Front hanging: double arm-swing
5.Rear hanging: integral
6.Dimensions
7.product dimensions: 2680 x 1630 x 770mm
8.carton dimensions: 2665 x 1140 x 730mm
9.wheelbase: 1450 mm
10.height of seats: 17 mm
11.dry weight: 270 kg
12.load capacity: 225 KG
13.climbing degree: >20

Other
Conveyance:
Qty/20 12
Qty/40' 24
ZTR Atv code: 8703101100
Specification and photos are not contractual and are subject to verification upon inspection
TAKE NOTICE!
PLEASE BE ADVISED THAT INFORMATION INCLUDED IS CONFIDENTIAL IN NATURE AND IS BASED ON PRE-EXISTING BUSINESS RELATIONSHIP WITH THE LEGAL OWNER OF PROPERTY DESCRIBED HEREIN (IF APPLICABLE). AS SUCH, UPON RECEIPT OF SAID INFORMATION THE RECEIVER AKNOWLEDGES THAT ANY UNAUTHORIZED CONTACT WITH SAID LEGAL SELLER WILL BE CHARACTERIZED AS A BREACH OF CONFIDENTIALITY AND SAID AGREEMENT MAY BE ENFORCED UNDER EXISTING LAW OR IN EQUITY.
This paper was prepared by General Equipment Inc.
The paper represents an offer of a partner of General Equipment Inc.
All rights are reserved by and for General Equipment Inc.
All content and ideas of this paper are the property of General Equipment Inc.