---
TACTICAL GSM MONITORING SYSTEM
| | |
| --- | --- |
| TYPE: | Monitoring |
| DESCRIPTION: | Tactical A5.2 GSM Passive Monitoring System for Mobile Use |
| PRICE: | Upon Request |
| PACKING: | Ex-Works |

TACTICAL A5.2 GSM PASSIVE MONITORING SYSTEM FOR MOBILE USE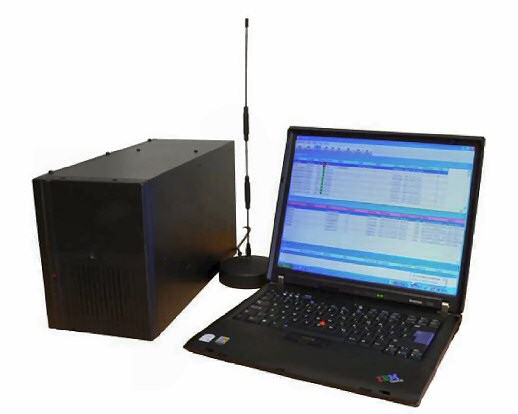 The TPMS 2000 is a tactical and mobile 900/1 800 GSM monitoring system.
It is the only product available on the market with wideband receiver and real time A.5.2 decryption capability.
The sytem digitalized the 900/1800 frequency bands and allows the user to track and intercept 10 incoming and outgoing calls (both sides).
The system permanently monitors SMS originated or received by the targets.
A powerfull software allows the operator to real time monitor the cellular phones in the area and manages the targets list.
The TPMS 2000 is fully autonomus and can be remote controlled via internal ethernet or wifi connection.
In order to pinpoint a specific unknown target the system is equiped with a cellular handset which is used to place covert calls in order to get back TMSI's during a mission.

Specification and photos are not contractual and are subject to verification upon inspection
TAKE NOTICE!
PLEASE BE ADVISED THAT INFORMATION INCLUDED IS CONFIDENTIAL IN NATURE AND IS BASED ON PRE-EXISTING BUSINESS RELATIONSHIP WITH THE LEGAL OWNER OF PROPERTY DESCRIBED HEREIN (IF APPLICABLE). AS SUCH, UPON RECEIPT OF SAID INFORMATION THE RECEIVER ACKNOWLEDGES THAT ANY UNAUTHORIZED CONTACT WITH SAID LEGAL SELLER WILL BE CHARACTERIZED AS A BREACH OF CONFIDENTIALITY AND SAID AGREEMENT MAY BE ENFORCED UNDER EXISTING LAW OR IN EQUITY.
This paper was prepared by General Equipment Inc.
The paper represents an offer of a partner of General Equipment Inc.
All rights are reserved by and for General Equipment Inc.
All content and ideas of this paper are the property of General Equipment Inc.
---
Defense items are subject to final destination approval and granting of an
export license issued by exporting country's authorities