---
T10080 XRAY
| | |
| --- | --- |
| TYPE: | X-Ray |
| DESCRIPTION: | T10080 X-Ray Inspection Machine |
| PRICE: | Upon Request |
| PACKING: | Upon Request |
T10080 MUTI-ENERGY X-RAY SECURITY INSPECTION MACHINE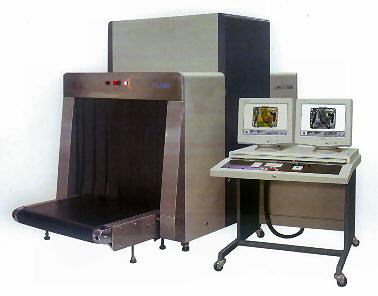 T10080 is a multi-energy X-ray security inspection system equipped with state-of-the-art X-ray imaging technology.
It provides high resolution and ultra-clear images for easy object identification with the latest technology of computer control and image processing.
The tunnel size allows inspection at airports, customs, railway stations, government buildings, mailrooms, courts and many other public gathering situations.
T10080 can distinguish organic and inorganic materials by atomic composition of the material.
T10080 can distinguish explosives/drugs and realize Threat Image Project Function through adding different options.
The operator can easily identify materials with the following coloring scheme: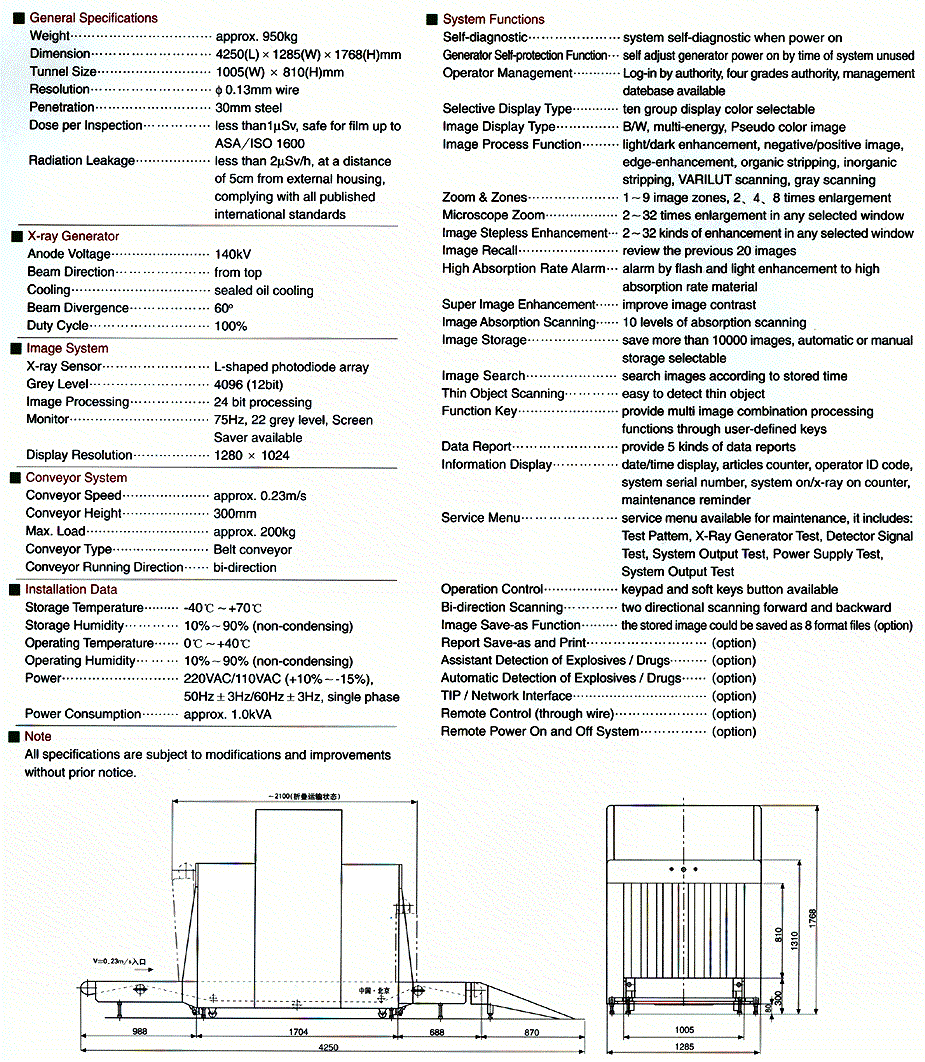 Specification and photos are not contractual and are subject to verification upon inspection
TAKE NOTICE!
PLEASE BE ADVISED THAT INFORMATION INCLUDED IS CONFIDENTIAL IN NATURE AND IS BASED ON PRE-EXISTING BUSINESS RELATIONSHIP WITH THE LEGAL OWNER OF PROPERTY DESCRIBED HEREIN (IF APPLICABLE). AS SUCH, UPON RECEIPT OF SAID INFORMATION THE RECEIVER ACKNOWLEDGES THAT ANY UNAUTHORIZED CONTACT WITH SAID LEGAL SELLER WILL BE CHARACTERIZED AS A BREACH OF CONFIDENTIALITY AND SAID AGREEMENT MAY BE ENFORCED UNDER EXISTING LAW OR IN EQUITY.
This paper was prepared by General Equipment Inc.
The paper represents an offer of a partner of General Equipment Inc.
All rights are reserved by and for General Equipment Inc.
All content and ideas of this paper are the property of General Equipment Inc.