---
SBFCATAMARAN
| | |
| --- | --- |
| TYPE: | Vessel |
| DESCRIPTION: | 118' Luxury Cruise Catamaran |
| PRICE: | Upon Request |
| PACKING: | Ex-Works |
118' luxury cruise catamaran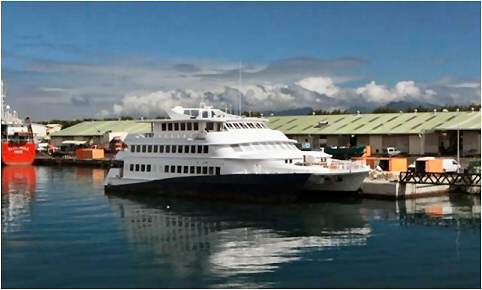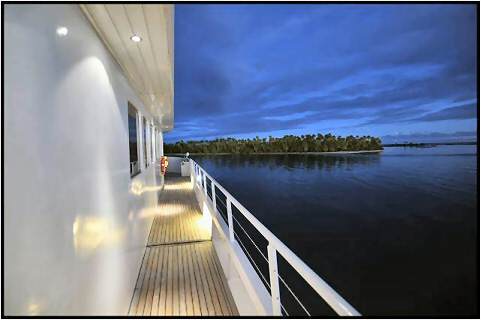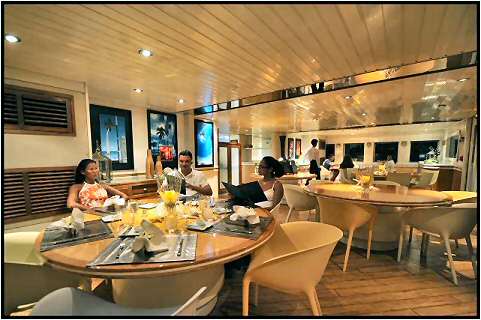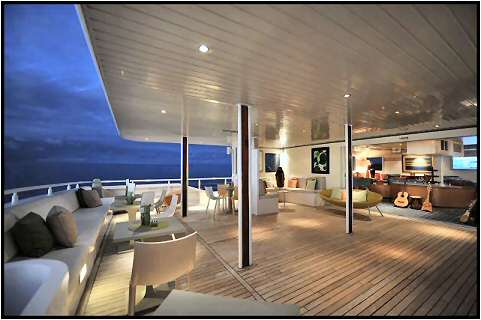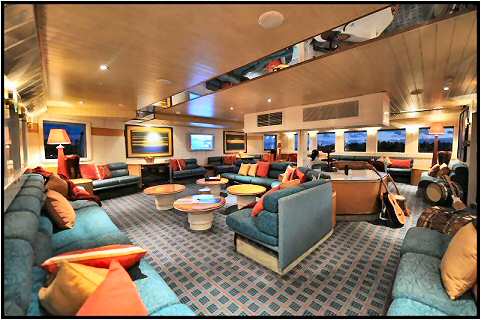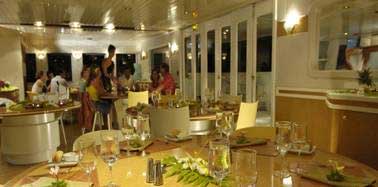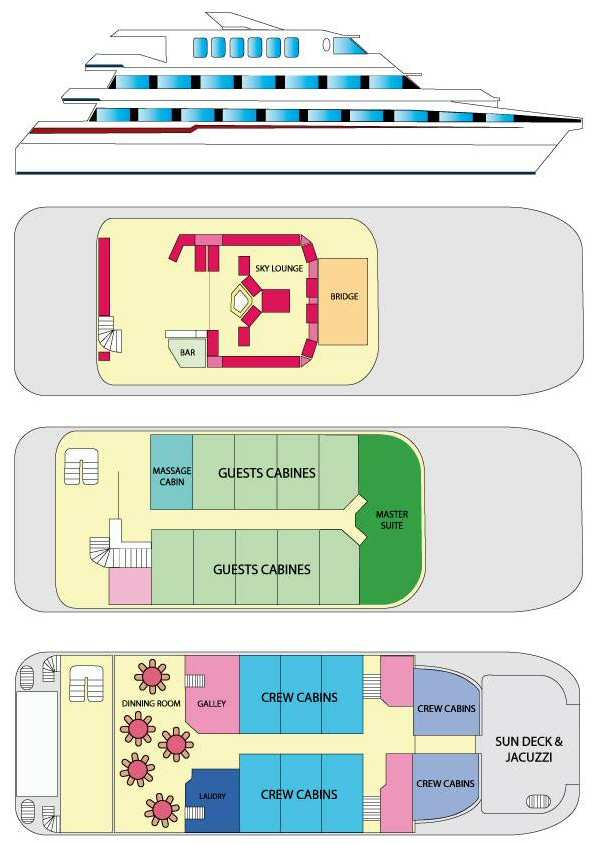 BEAUTIFUL LUXURY CRUISE CATAMARAN FOR SALE
Built 1986 by SBF Engineering Australia, completely rebuilt/converted 1998 in Australia for Superyacht style cruising, refurbished/refitted 2006.
Excellent for a mix of private and charter use.
Almost identical cabins.
Excellent value.
BV class.
French Flag.
Hull

:

Aluminium

L

ength:

36.5 / 33 m

B

eam:

13 m

D

epth:

3.74 m

D

raft:

1.9 m

M.E.:

2 x GM Detroit V12 92Ti (2 x 850hp / 2 x 745 kW)rebuilt 2003

Auxiliaries:

2 x Cummins 185 kW / 215 kVA rebuilt 2003

Emergency gen.:

Cummins 90 kW / 100 kVA rebuilt 2003

Max Speed:

17 kn

Service Speed:

12 kn

Consumption:

M.E.: abt 200 lts / hr @ 12 kn, Gens: abt 50 lts / hr

Capacities:

Fuel 17,000 lts; FW 9,000 lts

Fully air conditioned passenger accommodation:

38 berths in 19 x 2 berth en-suite cabins

B

ridge deck:

L

ounge, bar

U

pper deck:

reception area, 13 cabins

M

ain deck:

P

anoramic restaurant, 6 cabins

Open aft decks:

O

n all three levels

Adjustable stern:

S

wimming platform

Crew facilities:

4 x 3 berth cabins, 3 singles, mess room, spacious galley

Misc:

Palfinger deck crane; Aqua Set FW maker - 500 lts /hr
A large yacht for a large family or ideal for luxury charters.
Location: South Pacific (already in Paradise...)
Air Conditioning chiller Air-conditioning with two separate Compressorscondensers and evaporators
Fresh Water 2 - 18 Tons per day reverse Osmosis water maker

Amenities

Restaurant
40 Guests on Main Deck
Spa
Salon Upper Deck
Bar Outside Upper Deck

Massage Cabin One

Crew Area Beds for 14 Crew and separate Mess area
Specification and photos are not contractual and are subject to verification upon inspection
TAKE NOTICE!
PLEASE BE ADVISED THAT INFORMATION INCLUDED IS CONFIDENTIAL IN NATURE AND IS BASED ON PRE-EXISTING BUSINESS RELATIONSHIP WITH THE LEGAL OWNER OF PROPERTY DESCRIBED HEREIN (IF APPLICABLE). AS SUCH, UPON RECEIPT OF SAID INFORMATION THE RECEIVER ACKNOWLEDGES THAT ANY UNAUTHORIZED CONTACT WITH SAID LEGAL SELLER WILL BE CHARACTERIZED AS A BREACH OF CONFIDENTIALITY AND SAID AGREEMENT MAY BE ENFORCED UNDER EXISTING LAW OR IN EQUITY.
This paper was prepared by General Equipment Corp.
The paper represents an offer of a partner of General Equipment Corp.
All rights are reserved by and for General Equipment Corp..
All content and ideas of this paper are the property of General Equipment Corp.