---
SA-8 GECKO OSA
| | |
| --- | --- |
| TYPE: | AA System |
| DESCRIPTION: | SA-8 Gecko Osa |
| PRICE: | Upon Request |
| PACKING: | Ex Depot |

sa-8 Gecko osa
Subject unsold or market withdrawal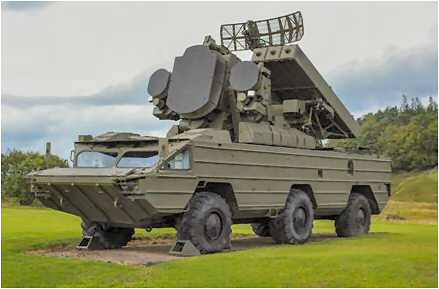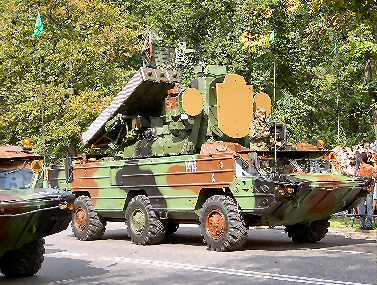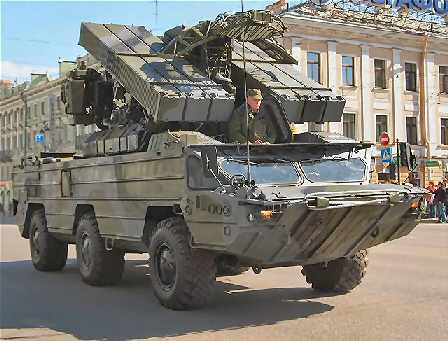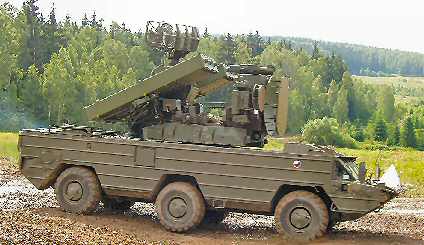 We can offer (from stock of our MoD) mobile air defense missile system SA-8 Gecko ( OSA) 100 units (complex) with surface-to-air missile rokets:

9M33M2 OSA = 625 units,
9M33M3 OSA = 985 units.
And 3 units(КПА 9В299) of Control and Test Equipment for OSA system.
Type
6x6 amphibious

SAM

system
Place of origin
Soviet Union
Service history
In service
1971-present
Used by
See list of

present and former operator
Wars
1982 Lebanon War,

Angolan Civil War,

Persian Gulf War,

2008 South Ossetia war,

2011 Libyan civil war
Production history
Designer
NII-20 Research Institute
Designed
1960-1972
Manufacturer
Znamya Truda Plant
Produced
1970-1988[1]
Number built
1200[2]
Specifications (OSA-AKM)
Weight
17.5

tonnes
Length
9.14 m
Width
2.75 m
Height
4.20 m (radar mast stowed)
Crew
5 soldiers

---

Main
armament

6 9M33, 9M33M1, 9M33M2 or 9M33M3 missiles
Engine
D20K300 diesel
Ground clearance
400 mm

Operational
range

500 km
Speed
80 km/h
8 km/h (swimming)
Specification and photos are not contractual and are subject to verification upon inspection
TAKE NOTICE!
PLEASE BE ADVISED THAT INFORMATION INCLUDED IS CONFIDENTIAL IN NATURE AND IS BASED ON PRE-EXISTING BUSINESS RELATIONSHIP WITH THE LEGAL OWNER OF PROPERTY DESCRIBED HEREIN (IF APPLICABLE). AS SUCH, UPON RECEIPT OF SAID INFORMATION THE RECEIVER AKNOWLEDGES THAT ANY UNAUTHORIZED CONTACT WITH SAID LEGAL SELLER WILL BE CHARACTERIZED AS A BREACH OF CONFIDENTIALITY AND SAID AGREEMENT MAY BE ENFORCED UNDER EXISTING LAW OR IN EQUITY.
This paper was prepared by General Equipment Inc.
The paper represents an offer of a partner of General Equipment Inc.
All rights are reserved by and for General Equipment Inc.
All content and ideas of this paper are the property of General Equipment Inc.
---
This transmission may include information on International Traffic in Arms Regulation (ITAR) (22 CFR-120-130) controlled items. These controlled items may not be resold, diverted, transferred or transshipped outside of the United States or to any other country without U.S. State Department approval.
US State Department Arms License: K-5943


Defense items are subject to final destination approval and granting of an
export license issued by exporting country's authorities