---
RIOT CONTROL VEHICLE ARCV 2500
| | |
| --- | --- |
| TYPE: | Riot Control |
| DESCRIPTION: | Riot Control Vehicle ARCV 2500 |
| PRICE: | Upon Request |
| PACKING: | Ex-works |
RIOT CONTROL VEHICLE ARCV 2500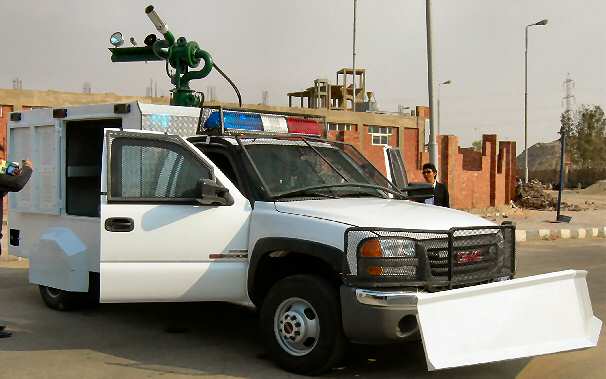 Chassis:
GMC sierra 3500

365 HP at 3300 RPM

Torque 660 lb-ft 881 nm at 1600 rpm

8 cylinders turbo charged Duramax Diesel 6600 V8 HO

4X4 automatic transmission 6 speed Allison tap shift heavy duty

Wheel base: 133"

Length: 222.1"

Width: 96.1"

Height: 76.7"

12 V electrical system with standard gauges and indicators

High capacity air conditioning with climate control

GVW 5170 Kg

Power Steering

ABS brake system

Fuel tank 185 liters
Water Tank:
2500 liters

Galvanized steel

Integrated design

Rectangular shape, corrugated profile

Tank filling: 2X2.5" openings on both side, and from the top

Internal baffles to break the water inertia

Tank opening from the top to allow tank cleaning and inspection

Tank connection to pump equipped with a main valve

Tank is equipped with an electric level indicator inside the cab

The tank is mounted on a strong sub-frame made of galvanized steel
Front Dozer: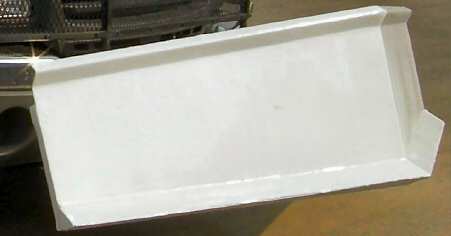 Operated hydraulically from inside the cabin

Obstacle removal up to 1.5 tons

Protects the front of the vehicle
Water Cannon:
Mounted on top of the vehicle to provide wider visibility and no obstructions to the operator

Rotates 360° horizontally

Operates from -17° to 50° in the vertical plane

Completely remotely operated from inside the vehicle

Has 50 m range
Color Tank: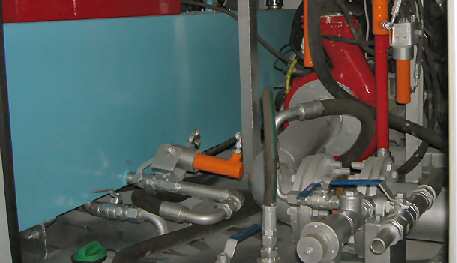 300 liters

Manufactured out of galvanized steel

The color mixes with the water using a variable ratio mixer Wash-down Systems:

The truck is equipped with 2 independent wash-down systems; one on top of the vehicle and one at the bottom to extinguish any fires underneath the vehicle or any corrosive fluids thrown on the sides

These systems are operated from inside the vehicle

The pump supplies these systems with water
Wash-down Systems:

These systems are operated from inside the vehicle
The pump supplies these systems with water
Pump Set: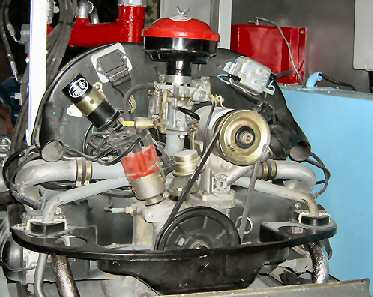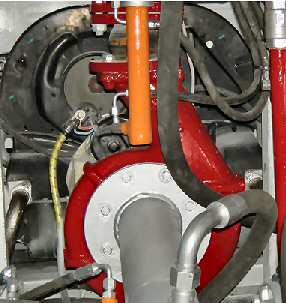 Hale 40 FP attack pump

Discharge 1500 lit/min at 10 bar

Directly coupled to a VW air cooled gasoline engine

Total weight for the set 180 kg.
Protection:

Removable wire mesh grills to protect the windshield, windows and front lights, rear lights and peripheral lights

Removable side protection on the rear wheels

Slanted walls and smooth surfaces to prevent rioters from climbing on top of the vehicle
Surveillance: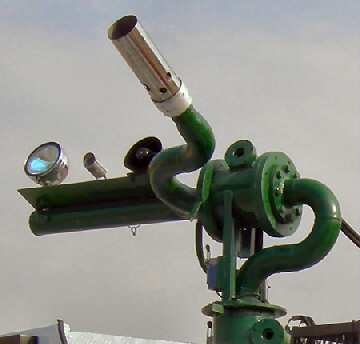 The water cannon is equipped with a night vision camera and a light projector to enable the crew to survey the area around the vehicle and direct the water cannon

The cabin is equipped with an LCD connected to the camera

An additional infra red camera can be added to the system with an additional LCD (optional)
Lights and Siren: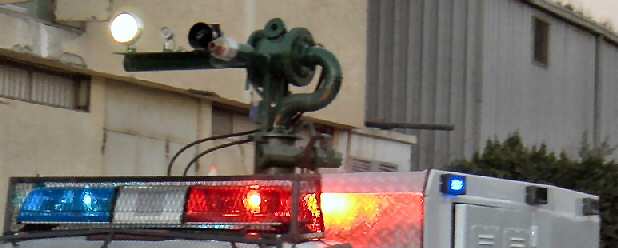 The truck is equipped with a Whelen light bar and siren complete with public address

The truck is equipped with 10 Whelen LED's on the sides, rear and the front of the vehicle

The truck is equipped with an additional loudspeaker on the water cannon
All the lights and the sirens and the loudspeaker are controlled from inside the cabin using a Woodway Optilink unit
Control: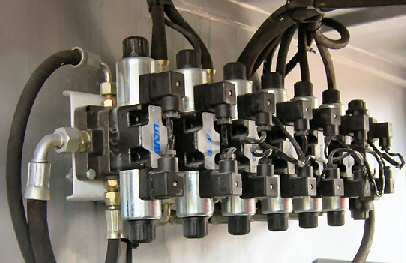 Complete control from inside the vehicle

Hydraulically operated valves to control water and color mixing, water flow, wash down system, dozer operation and monitor movement
Armoring:
Armoring in compliance with threat level NIJ III A

Roof, Floor, Front & Rear Panels, Side Panels & Doors protected with ARMOX Ballistic Steel 4.6 mm, plasma cut and welded to avoid rust and penetration

Hood & Rear Upper Panel protected with KEVLAR plates 12 mm

Overlap protection on windows upper perimeter and critical areas against Angle Shot

Windscreen and side windows in Transparent Ballistic certified Multilayer Polycarbonate Glass combination ensuring crew protection against splinters and fragmentation. The armored glass looks like original.

Electrically controlled side windows, reinforced heavy duty lifters to carry the multilayer glass weight

Door hinges reinforced, shock absorbers to buffer extra weight

Run Flat inserts on wheels to avoid the vehicle immobilization in case of tire burst. In cases of threat, the vehicle will be capable to drive for a distance of 40 km at a constant speed of 50 km/h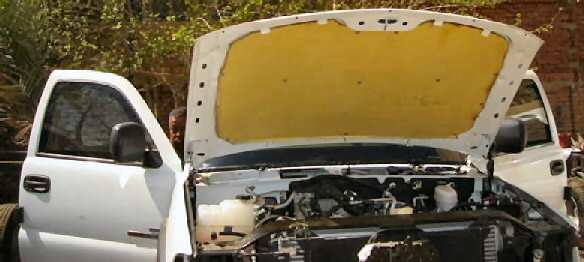 Specification and photos are not contractual and are subject to verification upon inspection
TAKE NOTICE!
PLEASE BE ADVISED THAT INFORMATION INCLUDED IS CONFIDENTIAL IN NATURE AND IS BASED ON PRE-EXISTING BUSINESS RELATIONSHIP WITH THE LEGAL OWNER OF PROPERTY DESCRIBED HEREIN (IF APPLICABLE). AS SUCH, UPON RECEIPT OF SAID INFORMATION THE RECEIVER ACKNOWLEDGES THAT ANY UNAUTHORIZED CONTACT WITH SAID LEGAL SELLER WILL BE CHARACTERIZED AS A BREACH OF CONFIDENTIALITY AND SAID AGREEMENT MAY BE ENFORCED UNDER EXISTING LAW OR IN EQUITY.
This paper was prepared by General Equipment Inc.
The paper represents an offer of a partner of General Equipment Inc.
All rights are reserved by and for General Equipment Inc.
All content and ideas of this paper are the property of General Equipment Inc.
---
Defense items are subject to final destination approval and granting of an
export license issued by exporting country's authorities