---
RANGERB7
| | |
| --- | --- |
| TYPE: | Armored Vehicle |
| DESCRIPTION: | Armored B7 Range Rover |
| PRICE: | Upon Request |
| PACKING: | Ex-Works |
armored b7 range rover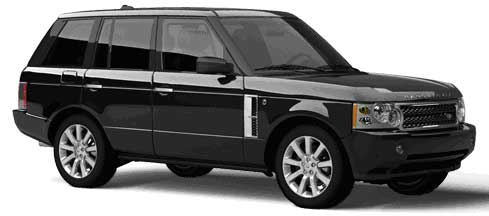 CHASSIS STANDARD FEATURES
· NEW Range Rover
· Engine 4.4L 305 HP V8
· Color to be specified by customer
· Air conditioning
· Transmission 6-Speed Automatic Overdrive
· Sunroof Std
· Air Conditioning Std
· Power Windows Std
· Power Door Locks Std
· Leather Seats Std
· Power Seats Std
· Max. Seating 5
· Number of Doors 4
· CD Player
· ABS Brakes Std
· Traction Control Std
· Stability Control
BASE ARMORED EQUIPMENT
Transparent armor for doors is 56 mm armored to B7
The hard steel is brittle therefore can shatter injuring the occupants inside the vehicle if a blast occurs therefore we recommend 3 mm Mild Steel on top as a second layer included.
All pillar posts, side panels, kick-panels, firewall, and headers, cargo area, rear wheel arches, rear cargo doors will all be armored to B7 a combination of Hexoloy SA Silicon Carbide Tiles and ballistic steel
B6 - 7.62 x 51mm (European Ballistic Standards EN1063)
TERMS: 50% deposit with order and additional 50% upon completion of vehicles prior to shipment.
Terms of Payment: 50% deposit and additional 50% payable when vehicle complete prior to shipment
Terms of Delivery: Extra
Completion Time: 6 weeks
Specification and photos are not contractual and are subject to verification upon inspection
TAKE NOTICE!
PLEASE BE ADVISED THAT INFORMATION INCLUDED IS CONFIDENTIAL IN NATURE AND IS BASED ON PREXISTING BUSINESS RELATIONSHIP WITH THE LEGAL OWNER OF PROPERTY DESCRIBED HEREIN (IF APPLICABLE). AS SUCH, UPON RECEIPT OF SAID INFORMATION THE RECEIVER AKNOWLEDGES THAT ANY UNAUTHORIZED CONTACT WITH SAID LEGAL SELLER WILL BE CHARACTERIZED AS A BREACH OF CONFIDENTIALITY AND SAID AGREEMENT MAY BE ENFORCED UNDER EXISTING LAW OR IN EQUITY.
This paper was prepared by General Equipment Corp.
The paper represents an offer of a partner of General Equipment Corp.
All rights are reserved by and for General Equipment Corp..
All content and ideas of this paper are the property of General Equipment Corp.