---
PARACHUTE
| | |
| --- | --- |
| TYPE: | Parachute |
| DESCRIPTION: | Parachute Type 696-26 F1 |
| PRICE: | Upon Request |
| PACKING: | Ex Depot |

parachute type 696-26 F1
Subject unsold or market withdrawal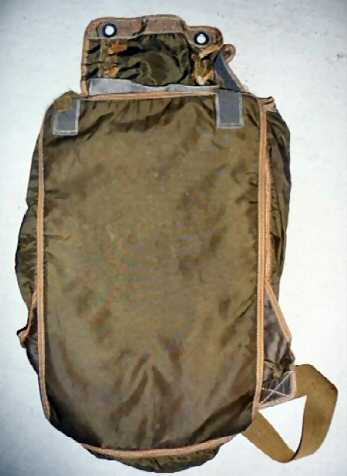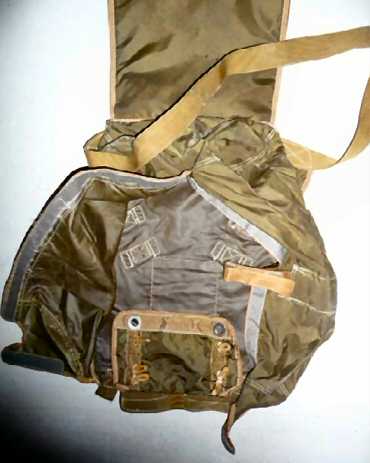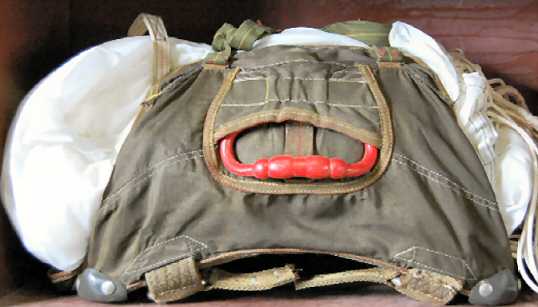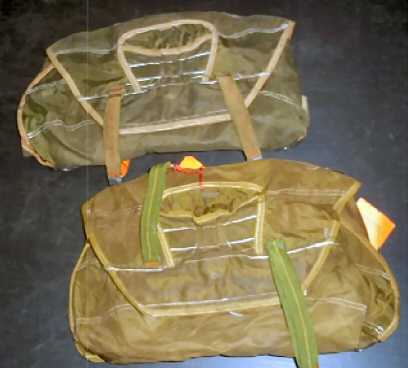 PARACHUTE TYPE 696-26 F1
Surface: 74 m2
13, 5 Kg
Manufacturer: AERAZUR
FRONT MOUNT RESERVE
PARACHUTE TYPE TAP 511
54 m2
7, 5 Kg
Origin: FRENCH ARMY
Quantity: 100
Status: Operational Still 5 years of flight
Condition: excellent Stored in FRENCH ARMY paratroopers regiments.
Equipment sold by the FRENCH ARMY
and not decommissioned
These equipments are sold because:
-
This parachutes are replaced progressively by the new generation of EPC parachute
(Ensemble de Parachutage du Combattant).
Payments will be settled as follows:
By bank transfer simultaneously with the signature of the current contract
Delivery time: Goods Available
Specification and photos are not contractual and are subject to verification upon inspection
TAKE NOTICE!
PLEASE BE ADVISED THAT INFORMATION INCLUDED IS CONFIDENTIAL IN NATURE AND IS BASED ON PRE-EXISTING BUSINESS RELATIONSHIP WITH THE LEGAL OWNER OF PROPERTY DESCRIBED HEREIN (IF APPLICABLE). AS SUCH, UPON RECEIPT OF SAID INFORMATION THE RECEIVER ACKNOWLEDGES THAT ANY UNAUTHORIZED CONTACT WITH SAID LEGAL SELLER WILL BE CHARACTERIZED AS A BREACH OF CONFIDENTIALITY AND SAID AGREEMENT MAY BE ENFORCED UNDER EXISTING LAW OR IN EQUITY.
This paper was prepared by General Equipment Inc.
The paper represents an offer of a partner of General Equipment Inc.
All rights are reserved by and for General Equipment Inc.
All content and ideas of this paper are the property of General Equipment Inc.
---
***************IMPORTANT NOTE***************
This e-mail and any attachments may include technical data subject to the U.S. Arms Export Control Act (22 U.S.C.Sections 2751 and following) or the U.S. Export Administration Act of 1979 as amended (50 U.S.C. App. 2401 and following). Technical data covered by these laws may not be exported or disclosed to non-U.S. persons without first obtaining an export license. Violations may result in criminal, civil or administrative penalties.

Defense items are subject to final destination approval and granting of an export license issued by exporting country's authorities