---
PANHARD TC54
| | |
| --- | --- |
| TYPE: | Truck |
| DESCRIPTION: | Panhard TC54 - 5 Tons |
| PRICE: | Upon Request |
| PACKING: | Ex-works |
PANHARD TC54 - 5 TONS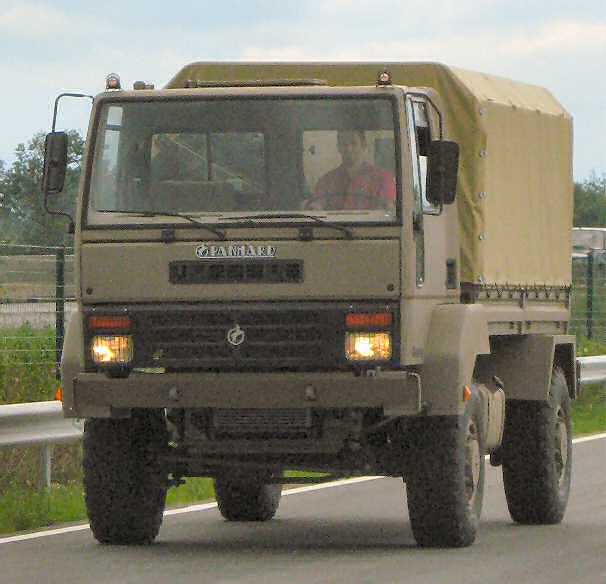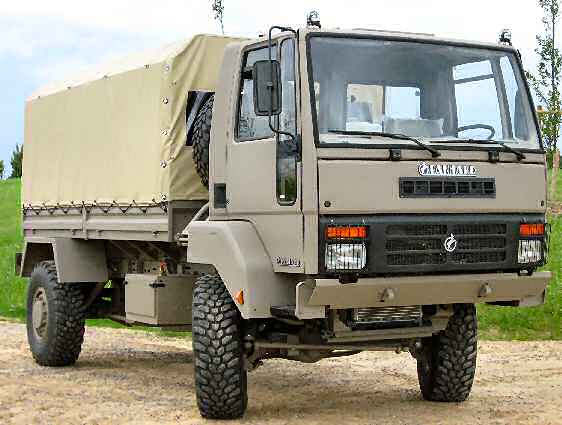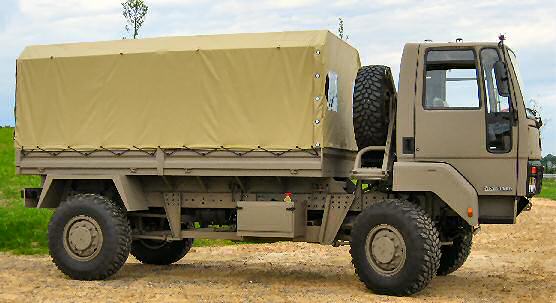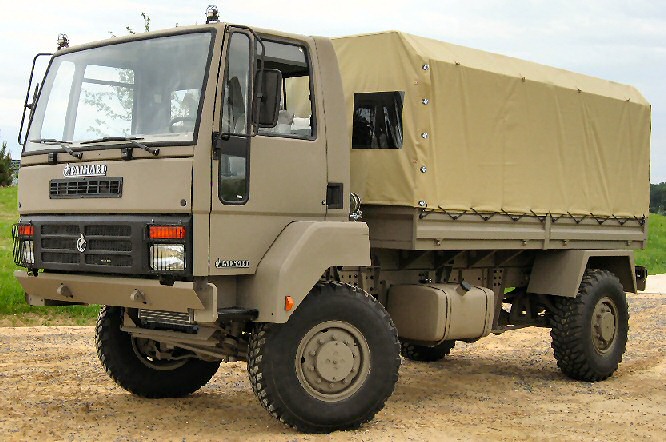 The best ratio payload/tare weight

This 4x4 truck has been developed to answer the specific requirements of armed forces logistics.
The TC 54 has the best payload/vehicle weight ratio of this type of vehicle.
The 5 tons payload is greater than the vehicle weight.
This technical performance has been achieved by an innovative vehicle architecture and represents important savings for the customer throughout the life of the vehicle.

The TC 54 is offered in many versions:
command post, supply vehicle, and troop transport.
This vehicle will shortly enter service within an armed force of a Middle East's country.
The TC 54 can also be equipped with an armored cabin.
DIMENSIONS

WEIGHT

Length

6,515 mm

Tare weight

4.3 T

Width

2,514 mm

Payload

5 T

Height

2,890 mm

Wheelbase

3,850 mm
PERFORMANCES

Max. speed
Angle of incidence
Descent angle
Side slope
Grade ability
Fording
Cruising range


110 kph
40 %
42 %
30 %
50 %
700 mm
1,000 km
Specification and photos are not contractual and are subject to verification upon inspection
TAKE NOTICE!
PLEASE BE ADVISED THAT INFORMATION INCLUDED IS CONFIDENTIAL IN NATURE AND IS BASED ON PRE-EXISTING BUSINESS RELATIONSHIP WITH THE LEGAL OWNER OF PROPERTY DESCRIBED HEREIN (IF APPLICABLE). AS SUCH, UPON RECEIPT OF SAID INFORMATION THE RECEIVER ACKNOWLEDGES THAT ANY UNAUTHORIZED CONTACT WITH SAID LEGAL SELLER WILL BE CHARACTERIZED AS A BREACH OF CONFIDENTIALITY AND SAID AGREEMENT MAY BE ENFORCED UNDER EXISTING LAW OR IN EQUITY.
This paper was prepared by General Equipment Inc.
The paper represents an offer of a partner of General Equipment Inc.
All rights are reserved by and for General Equipment Inc.
All content and ideas of this paper are the property of General Equipment Inc.