NIMR Multipurpose Cargo 6x6 soft skin vehicle can be single cabin /extended single cabin or double cabin cargo vehicle, with an option to be Armored.
This vehicle can be used as a cargo logistic vehicle or command and communication shelter vehicle or a Multiple Launch Rocket System.
NIMR Multipurpose Cargo vehicle can transport 2-4 soldiers.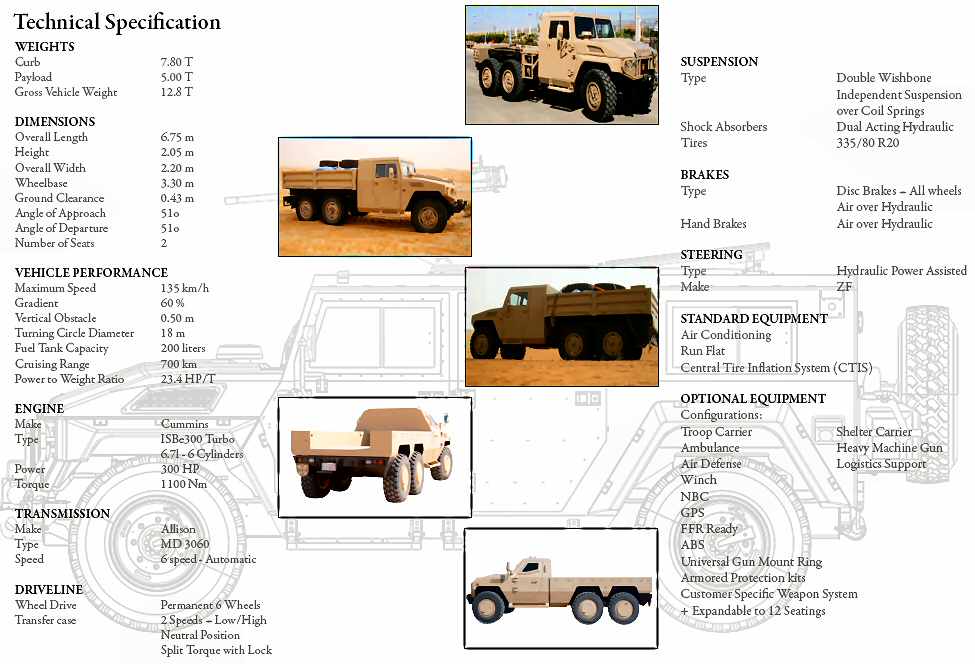 NIMR ARMORED TROOP CARRIER 6x6
High Mobility Tactical Vehicle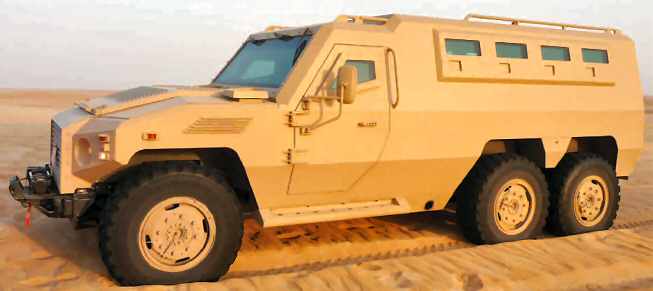 NIMR family of 6x6 tactical and Armored Troop Carrier vehicle is designed to provide the Armed Forces and Internal Securities with the best mobility / payload.
NIMR Armored Troop Carrier 6x6 is one of the outstanding ON and OFF road performer, fully air transportable and ready for being up-armored (ballistic and mine protection kits).
This vehicle is able to transport up to 12 soldiers and can be fitted with remotely operated weapon system and communication system.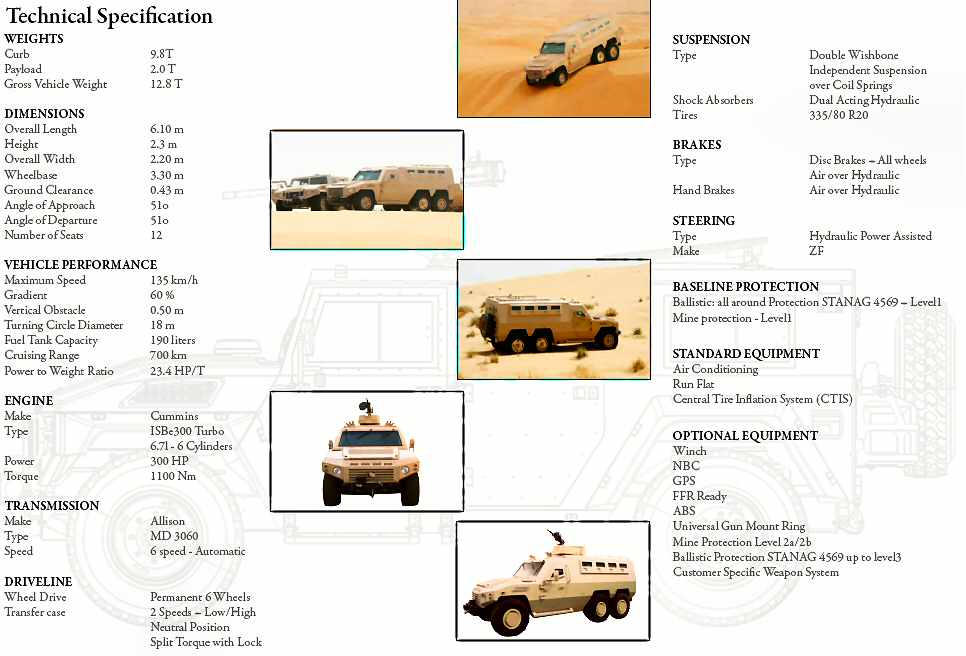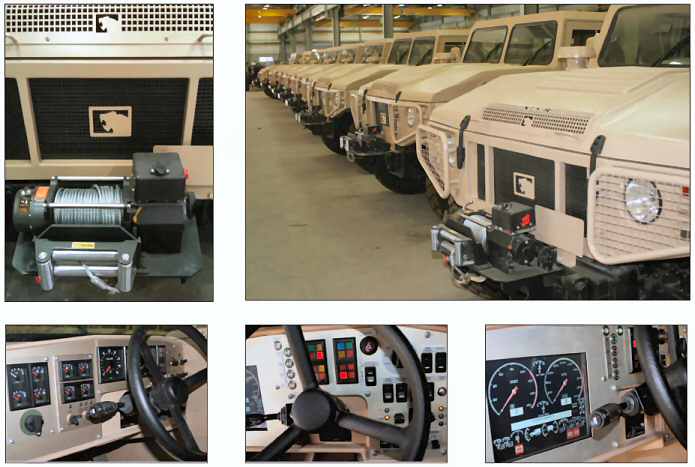 Nimr Family Of High Mobility Tactical Vehicles