---
MREHL
| | |
| --- | --- |
| TYPE: | MRE |
| DESCRIPTION: | Meal Ready to Eat, Regular and Halal |
| PRICE: | Upon Request |
| PACKING: | As is, Where is |
MEAL READY TO EAT - REGULAR & HALAL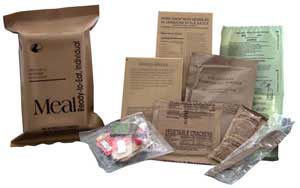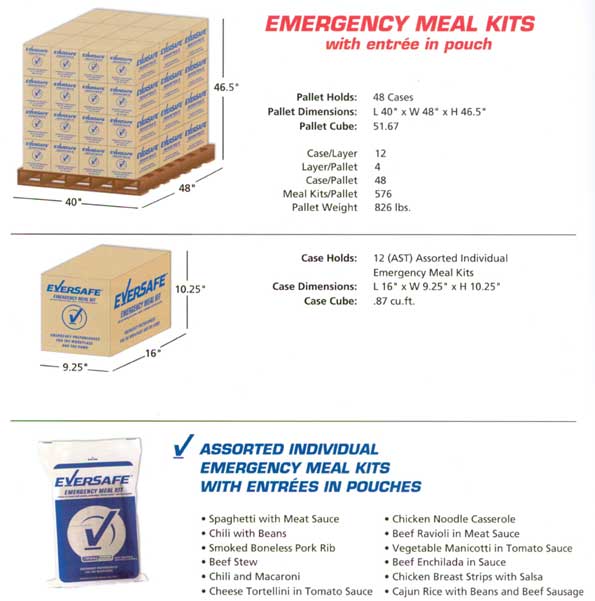 Packing: 30 boxes/pallet @ 12 MREs per box.
We can ship immediately since we carry an inventory at all times.
Our rations are NOT day pack rations - that is one ration for all day. They are MREs, which are for each individual meal - that is one for breakfast, one for lunch, one for dinner.
Each MRE has 1200 calories. Most US military uses do not require all soldiers to have a full day ration since it is much less expensive and much better for morale for the soldiers to eat breakfast in garrison with a food service operation, lunch on maneuvers using the MREs and dinner back in garrison again with a food service operation.
When MREs are needed for all day, the 3 are issued for the day. Our rations have items such as Kellogg's breakfast cereals which can be eaten as a snack food or breakfast. Granola bars are similarly for breakfast or as a cookie. This is the design of the American ration MRE- halal.
As to meal varieties, we have 12 meals varieties in each box. There are 2 beef meals, 2 lamb meals, 4 chicken meals, 4 vegetarian meals as described on the attached Excel file . Also on the attached is a description of each item in each ration bag and the pack configuration of each box.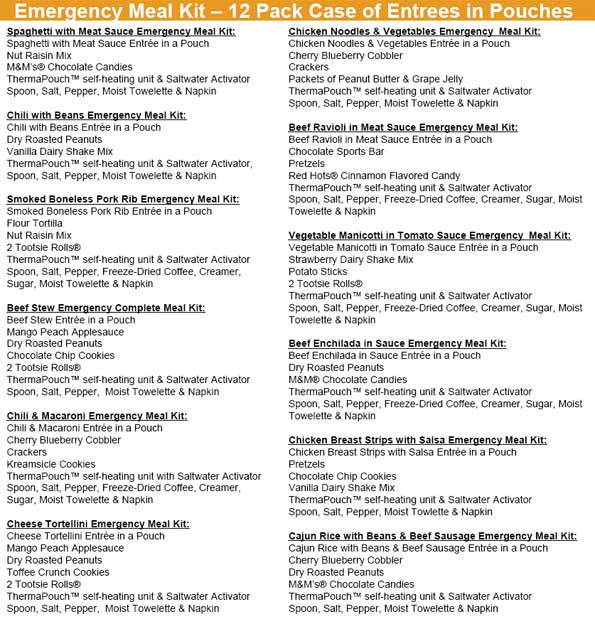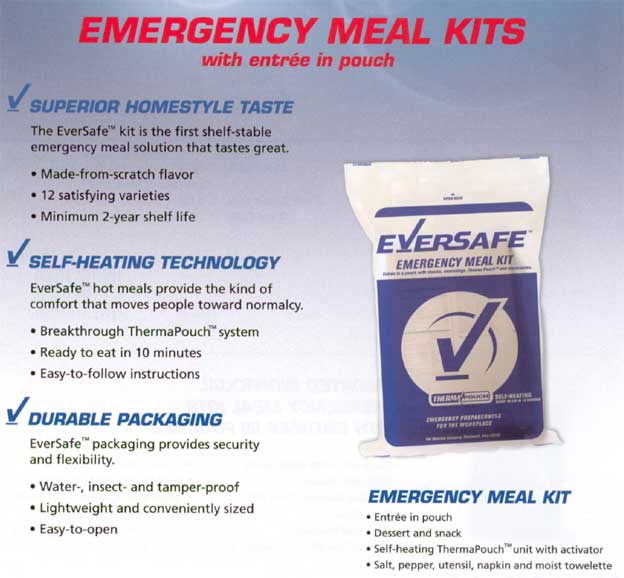 Specification and photos are not contractual and are subject to verification upon inspection
TAKE NOTICE!
PLEASE BE ADVISED THAT INFORMATION INCLUDED IS CONFIDENTIAL IN NATURE AND IS BASED ON PRE-EXISTING BUSINESS RELATIONSHIP WITH THE LEGAL OWNER OF PROPERTY DESCRIBED HEREIN (IF APPLICABLE). AS SUCH, UPON RECEIPT OF SAID INFORMATION THE RECEIVER ACKNOWLEDGES THAT ANY UNAUTHORIZED CONTACT WITH SAID LEGAL SELLER WILL BE CHARACTERIZED AS A BREACH OF CONFIDENTIALITY AND SAID AGREEMENT MAY BE ENFORCED UNDER EXISTING LAW OR IN EQUITY.
This paper was prepared by General Equipment Corp.
The paper represents an offer of a partner of General Equipment Corp.
All rights are reserved by and for General Equipment Corp..
All content and ideas of this paper are the property of General Equipment Corp.