---
MP9SMG
| | |
| --- | --- |
| TYPE: | Sub Machine Gun |
| DESCRIPTION: | MP-9 Sub-Machine Gun |
| PRICE: | Upon Request |
| PACKING: | Upon Request |
mp-9 sub-machine gun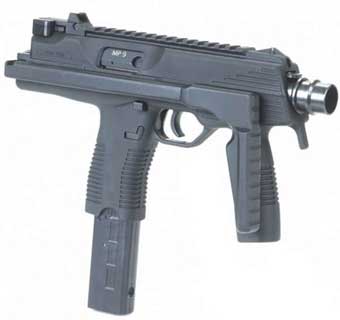 The MP 9 submachine gun, with shoulder stock folded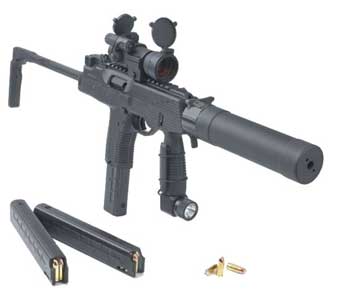 The MP 9 submachine gun, with red dot sight, tactical light, B+T silencer (suppressor) and spare magazines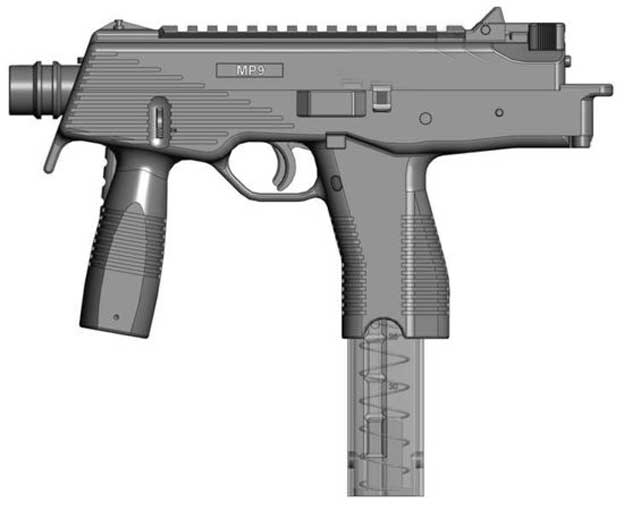 The MP 9 submachine gun (drawing), with shoulder stock folded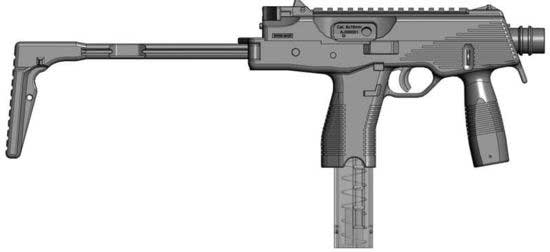 The MP 9 submachine gun (drawing), with shoulder stock opened
C

aliber: 9x19mm Luger/Para

Weight: 1.4 kg less magazine

Length (stock closed/open): 523 / 303 mm

Barrel length: 130 mm

Rate of fire: 900 rounds per minute

Magazine capacity: 15, 20, 25 or 30 rounds

Effective range: 50 - 100 meters

Specification and photos are not contractual and are subject to verification upon inspection

TAKE NOTICE!

PLEASE BE ADVISED THAT INFORMATION INCLUDED IS CONFIDENTIAL IN NATURE AND IS BASED ON PRE-EXISTING BUSINESS RELATIONSHIP WITH THE LEGAL OWNER OF PROPERTY DESCRIBED HEREIN (IF APPLICABLE). AS SUCH, UPON RECEIPT OF SAID INFORMATION THE RECEIVER ACKNOWLEDGES THAT ANY UNAUTHORIZED CONTACT WITH SAID LEGAL SELLER WILL BE CHARACTERIZED AS A BREACH OF CONFIDENTIALITY AND SAID AGREEMENT MAY BE ENFORCED UNDER EXISTING LAW OR IN EQUITY.

This paper was prepared by General Equipment Inc.
The paper represents an offer of a partner of General Equipment Inc.
All rights are reserved by and for General Equipment Inc.
All content and ideas of this paper are the property of General Equipment Inc.
---
Defense items are subject to final destination approval and granting of an
export license issued by exporting country's authorities