---
MODULAR POWER STATION
| | |
| --- | --- |
| TYPE: | Power |
| DESCRIPTION: | Modular Power Station |
| PRICE: | Upon Request |
| PACKING: | Upon Request |
modular power station
From new manufacture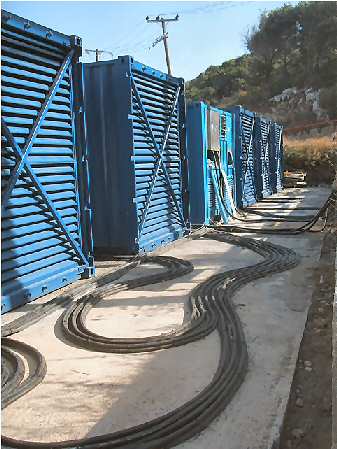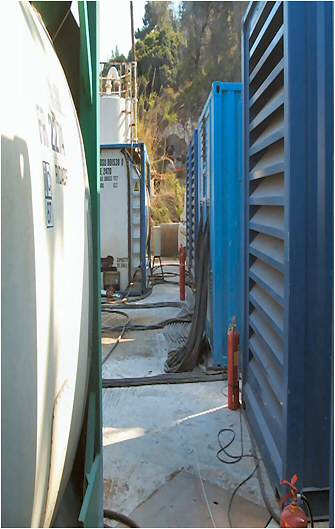 From concept to reality...
• We design and install multi-unit power plant from 2MW from 50MW. Our standard product offering is modular power stations, supplied in 5MW and 10MW increments. As all equipment is in containerised form, the plan enables the user to have a complete working Power Station installed with the minimum effort.
• A complete Power Station, for example of 5 to10MW can be installed and on line within approx 10 days from the equipments arrival at the site.
• All plant and equipment is delivered in 20ft (6m) containers for cost effective shipment and ease of handling.
Typical Layout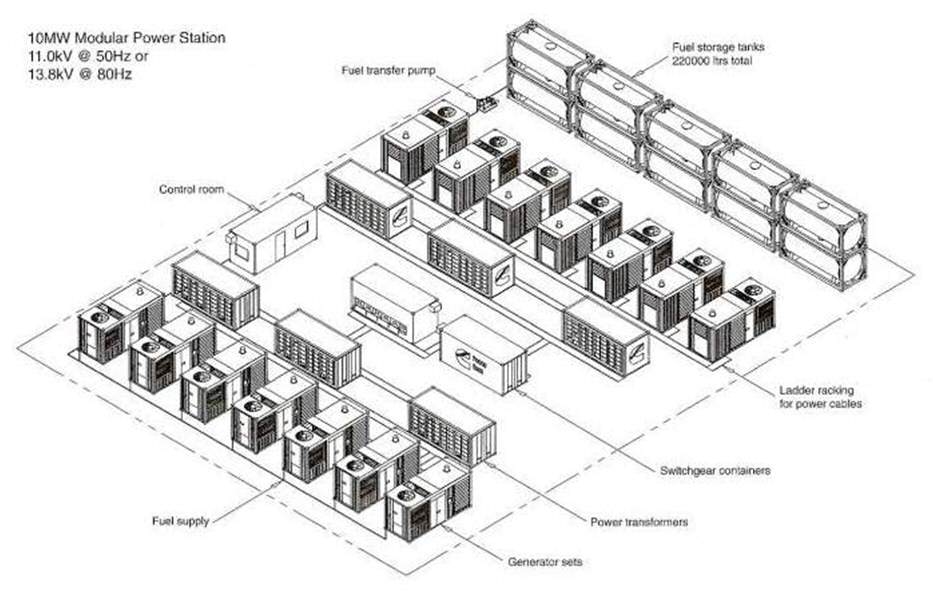 Typical Scope & Operation – 5MW
• Power is generated by 6 individual 1250KVA machines running at 400V, 50Hz and stepped up to 11,000V by transformers.
• Each 5 MW power station is served by a switchgear line up mounted in a 20ft (6m) container.
• The station is managed from a purpose designed control room.
• Cylindrical diesel fuel tanks are supplied with an individual capacity of around 22,000 litres.
• Equipment is delivered to site, offloaded and positioned. Fuel and electrical (LV) connections are made off and the system
commissioned – typically in 10 days or less.
• A full copy of our scope of supply is available upon request.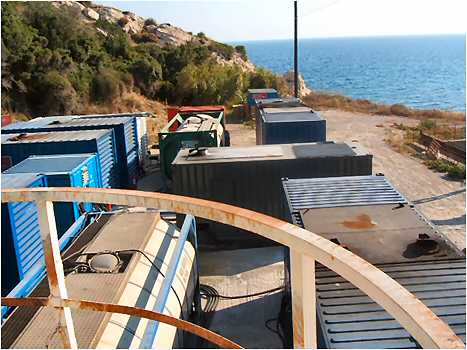 Specification and photos are not contractual and are subject to verification upon inspection
TAKE NOTICE!
PLEASE BE ADVISED THAT INFORMATION INCLUDED IS CONFIDENTIAL IN NATURE AND IS BASED ON PRE-EXISTING BUSINESS RELATIONSHIP WITH THE LEGAL OWNER OF PROPERTY DESCRIBED HEREIN (IF APPLICABLE). AS SUCH, UPON RECEIPT OF SAID INFORMATION THE RECEIVER ACKNOWLEDGES THAT ANY UNAUTHORIZED CONTACT WITH SAID LEGAL SELLER WILL BE CHARACTERIZED AS A BREACH OF CONFIDENTIALITY AND SAID AGREEMENT MAY BE ENFORCED UNDER EXISTING LAW OR IN EQUITY.
This paper was prepared by General Equipment Inc.
The paper represents an offer of a partner of General Equipment Inc.
All rights are reserved by and for General Equipment Inc.
All content and ideas of this paper are the property of General Equipment Inc.