---
MOBILE VOICE ENCRYPTION
| | |
| --- | --- |
| TYPE: | Encryption |
| DESCRIPTION: | Mobile Voice Encryption |
| PRICE: | Upon Request |
| PACKING: | Upon Request |
MOBILE VOICE ENCRYPTION
CVE

(Cellular Voice Encryption)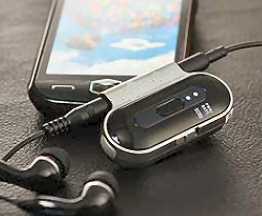 Ways for Voice Security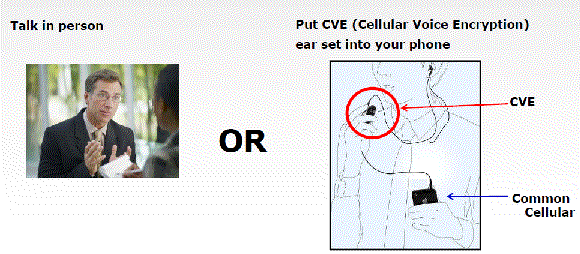 What is U&Me ?
U&Me is a name of advanced CVE (Cellular Voice Encryption)
which is a tiny and compact secured ear set .
* We developed Security Algorithm for this CVE
How U&Me works ?.
Send your voice signal after encryption to your receiver,
The receiver listening your voice after decryption.
All process are done automatically, No action required !!!.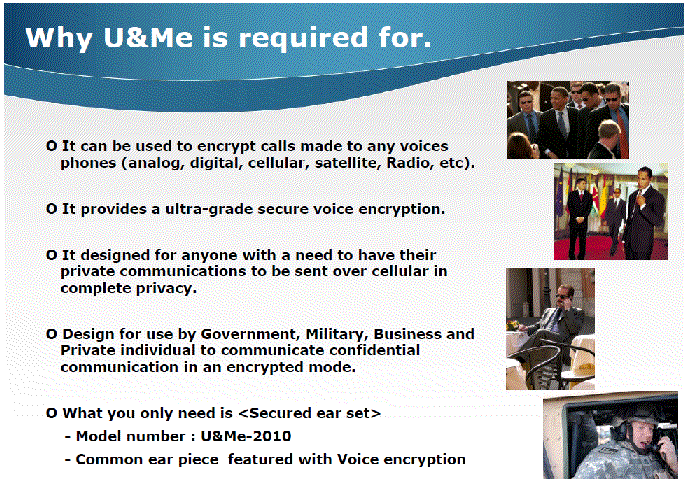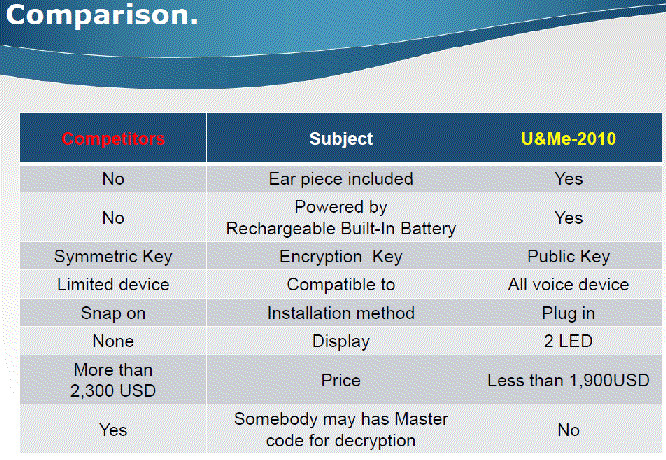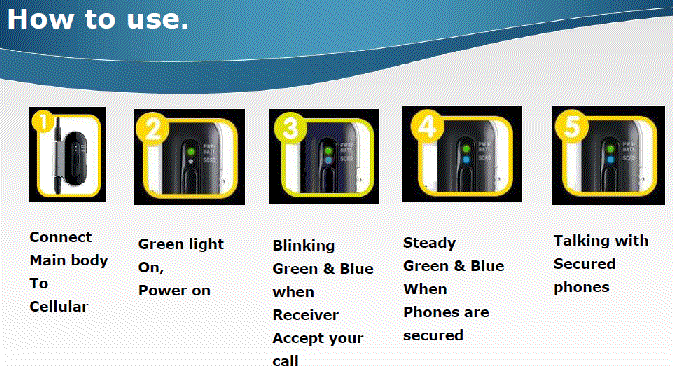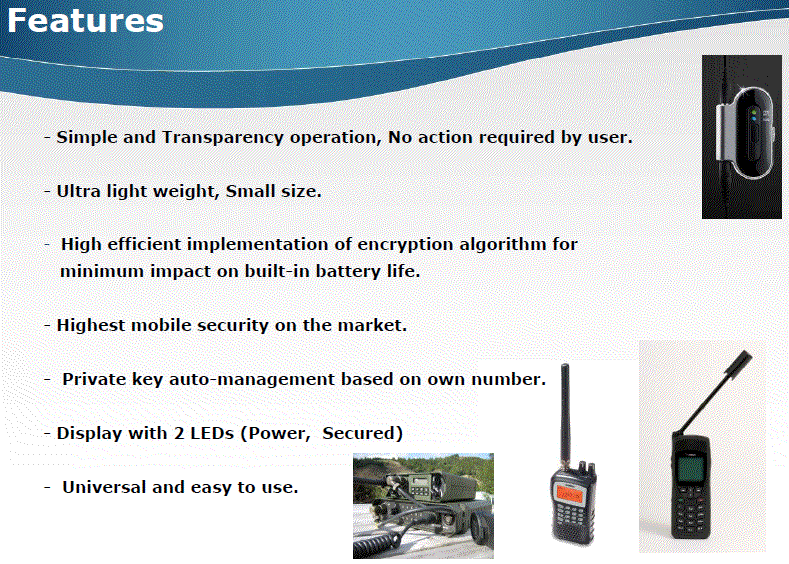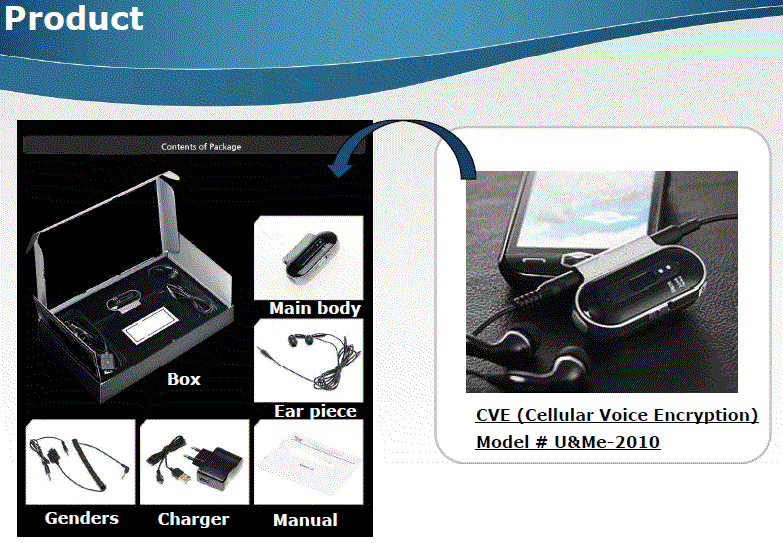 Specification and photos are not contractual and are subject to verification upon inspection
TAKE NOTICE!
PLEASE BE ADVISED THAT INFORMATION INCLUDED IS CONFIDENTIAL IN NATURE AND IS BASED ON PRE-EXISTING BUSINESS RELATIONSHIP WITH THE LEGAL OWNER OF PROPERTY DESCRIBED HEREIN (IF APPLICABLE). AS SUCH, UPON RECEIPT OF SAID INFORMATION THE RECEIVER ACKNOWLEDGES THAT ANY UNAUTHORIZED CONTACT WITH SAID LEGAL SELLER WILL BE CHARACTERIZED AS A BREACH OF CONFIDENTIALITY AND SAID AGREEMENT MAY BE ENFORCED UNDER EXISTING LAW OR IN EQUITY.
This paper was prepared by General Equipment Inc.
The paper represents an offer of a partner of General Equipment Inc.
All rights are reserved by and for General Equipment Inc.
All content and ideas of this paper are the property of General Equipment Inc.
---
Defense items are subject to final destination approval and granting of an
export license issued by exporting country's authorities