---
MOBILE PATIENT CLINIC
| | |
| --- | --- |
| TYPE: | Clinic |
| DESCRIPTION: | Mobile Patient Clinic |
| PRICE: | Upon Request |
| PACKING: | Ex Depot |

mobile patient clinic
From New Manufacture
We propose a mobile operating theater to be erected outside in a tent which can be stowed on the vehicle along with all the equipment for it.

The vehicle itself can be divided into 2 compartments one for storage of the surgical equipment and the second one for transporting the wounded.

We propose you supply the chassis (any make you like), can be 4X4 or 6X4 with payload not less than 10 tons and a long wheelbase or we can provide it.

Please find the attached data sheets.
These would be modified to suit your requirements.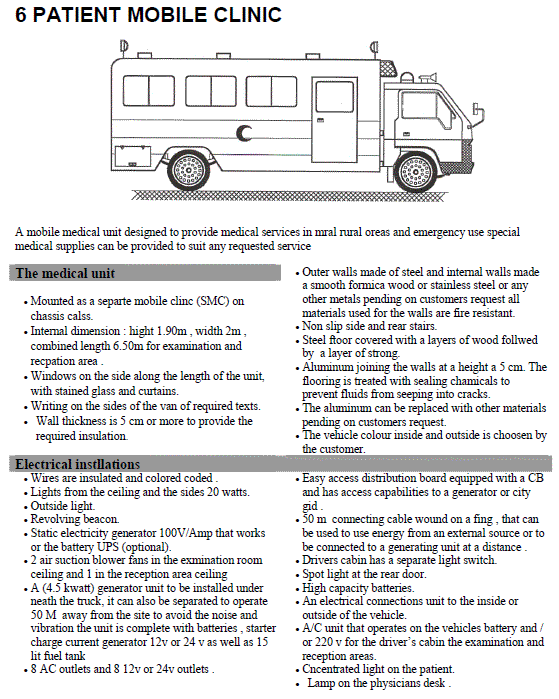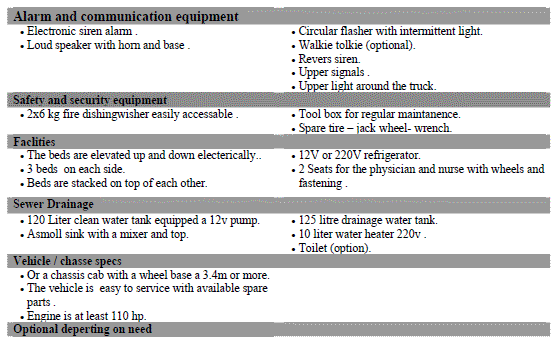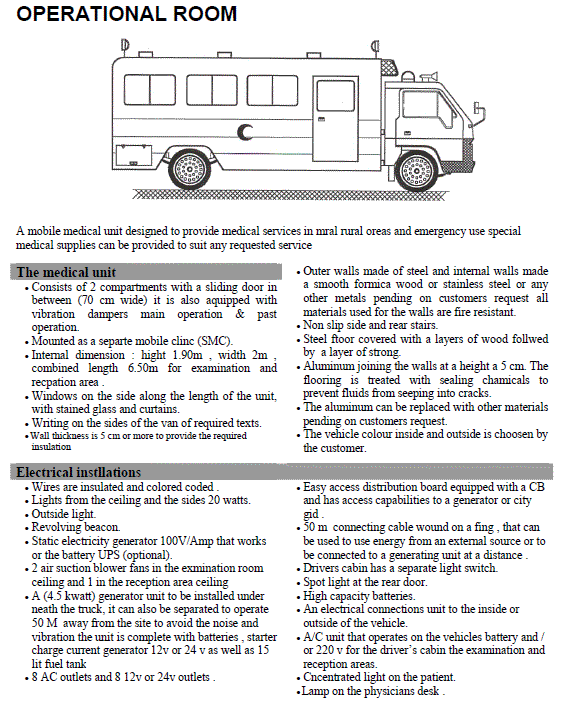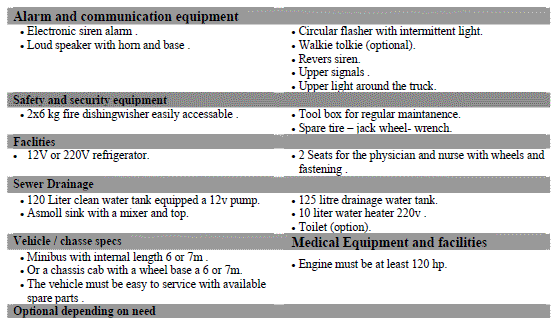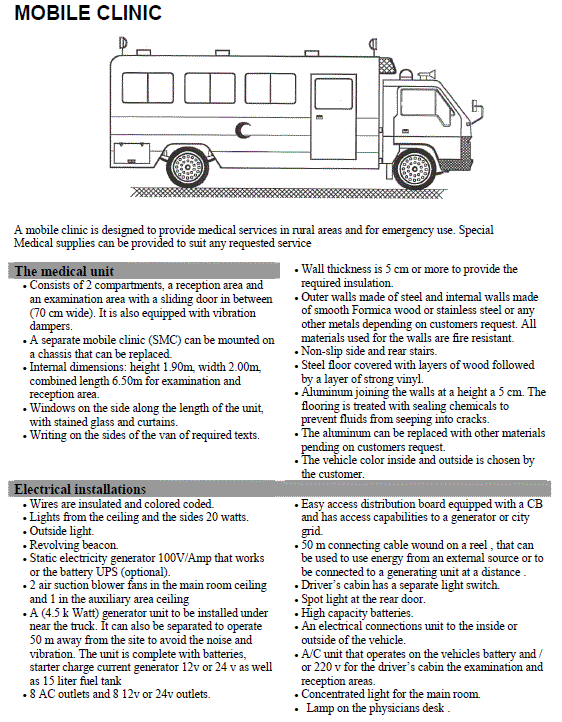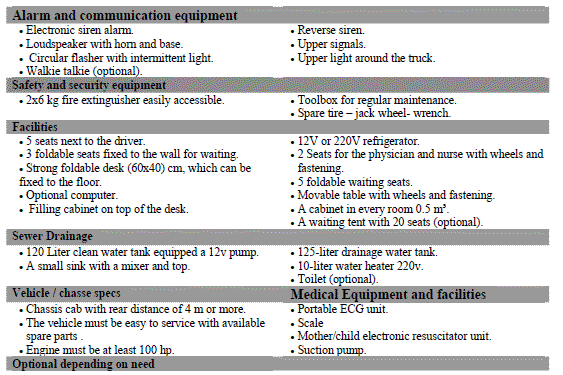 Specification and photos are not contractual and are subject to verification upon inspection
TAKE NOTICE!
PLEASE BE ADVISED THAT INFORMATION INCLUDED IS CONFIDENTIAL IN NATURE AND IS BASED ON PRE-EXISTING BUSINESS RELATIONSHIP WITH THE LEGAL OWNER OF PROPERTY DESCRIBED HEREIN (IF APPLICABLE). AS SUCH, UPON RECEIPT OF SAID INFORMATION THE RECEIVER AKNOWLEDGES THAT ANY UNAUTHORIZED CONTACT WITH SAID LEGAL SELLER WILL BE CHARACTERIZED AS A BREACH OF CONFIDENTIALITY AND SAID AGREEMENT MAY BE ENFORCED UNDER EXISTING LAW OR IN EQUITY.
This paper was prepared by General Equipment Inc.
The paper represents an offer of a partner of General Equipment Inc.
All rights are reserved by and for General Equipment Inc.
All content and ideas of this paper are the property of General Equipment Inc.