---
MOBILE COMMAND VEHICLE
| | |
| --- | --- |
| TYPE: | Vehicle |
| DESCRIPTION: | Mobile Command & Control Vehicle |
| PRICE: | Upon Request |
| PACKING: | Ex Works |

mobile command & control vehicle
From New Manufacture
MCCV-XL
Iveco 15024H Euro Cargo, 15 Ton, 240 HP, Euro 3, VN Iveco configuration.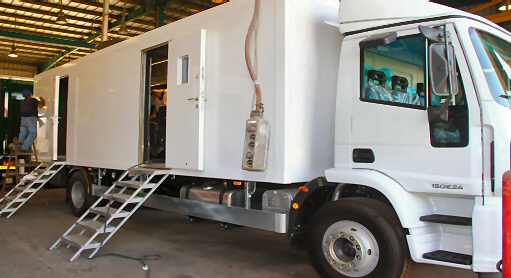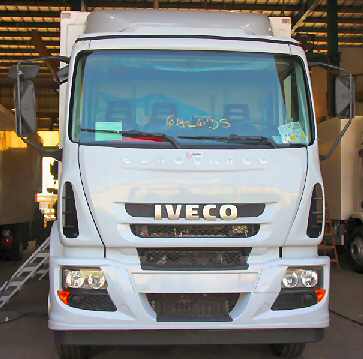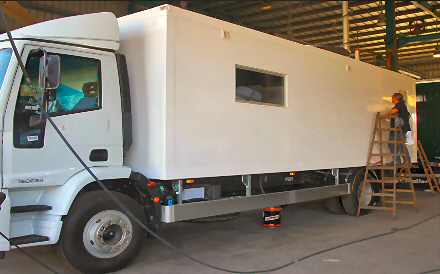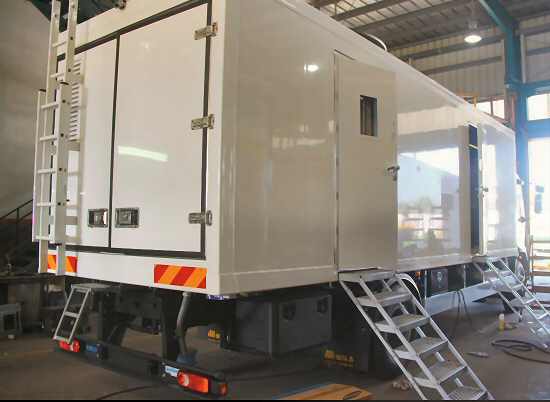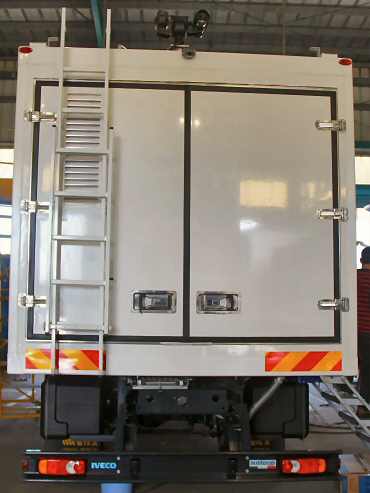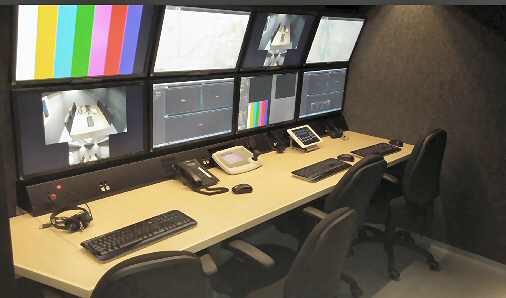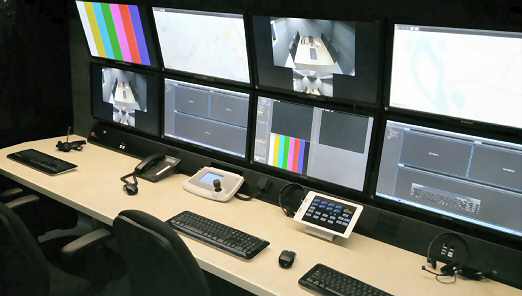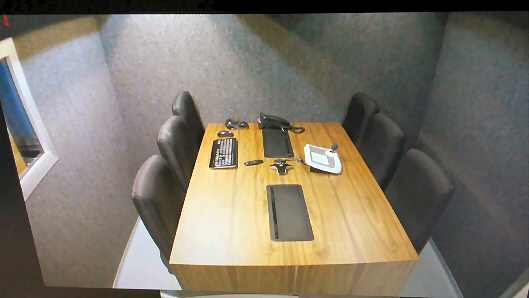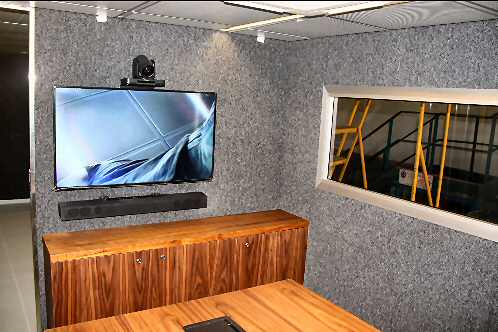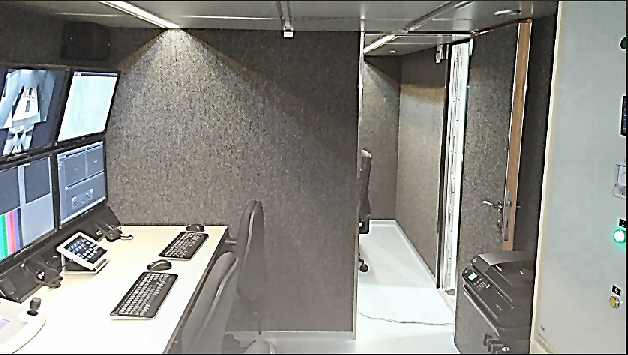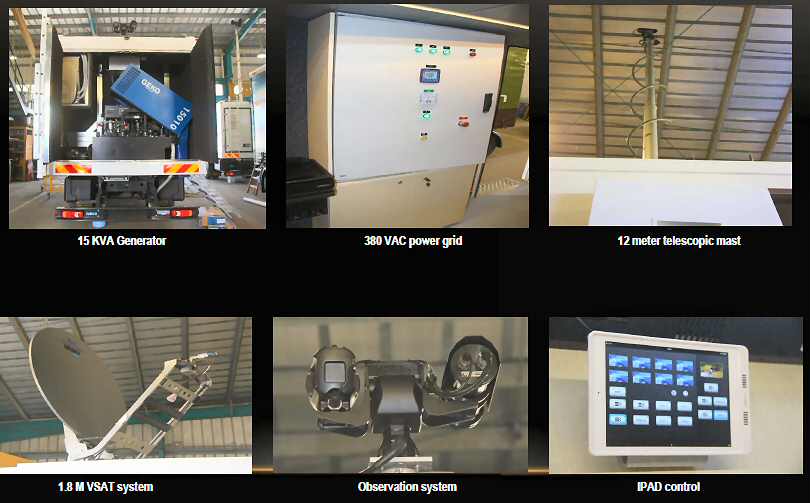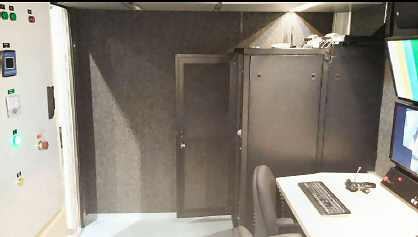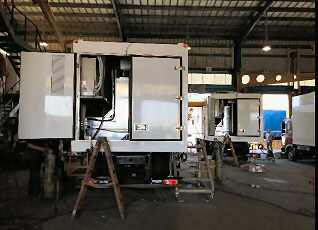 Mobile Command Control Vehicle – MCCV-XL

General specifications

- 15 Ton, 240HP, overall length ~ 10 m
- 3 separate chambers, machine room, 4 operator command & control room and 6 commander conference room, total space > 18 sq. meter
- 15KVA generator onboard, 2 external power connectors, 6KVA AC UPS, 1000W DC UPS
- Air condition > 25,000 BTU, separate and temperature controlled unit for each room.
- 12 meter pneumatic telescopic mast, carrying observation systems and antennas.
- 3 foldable steps with removable handles.
- VSAT satellite on the pause system, 1.8 M dish, auto search, lock and track, for data and video backhauling.
- 10 lines of 3G for data backhauling, fax, video and telephony.
- 2 UHF mobile radio system with 6 portable radios, trunk and direct mode, integrated to VOIP system.
- COFDM long range video and audio transmission system between vehicles to field units.
- Video conference system to Head Quarter.
- Audio & Video matrix system controlled from operators IPAD stations.
- Day & Thermal observation system.
- Command and control software, GIS, Video & Audio recording, Voice over IP bridging and routing, dispatcher, full control over vehicle systems.
- Video Drone, autonomous flight, quadcopter with CCD and Thermal camera, 2 Km range.
---
EMERGENCY RESCUE COMMUNICATION
COMMAND VEHICLE RESCUE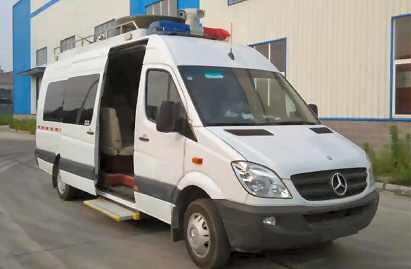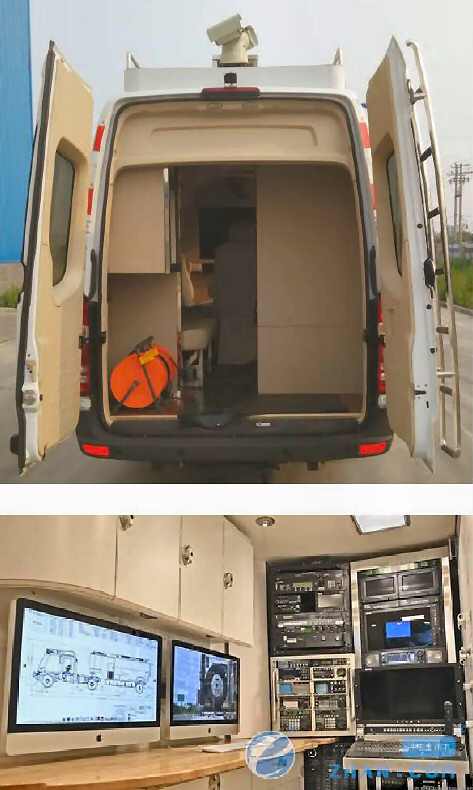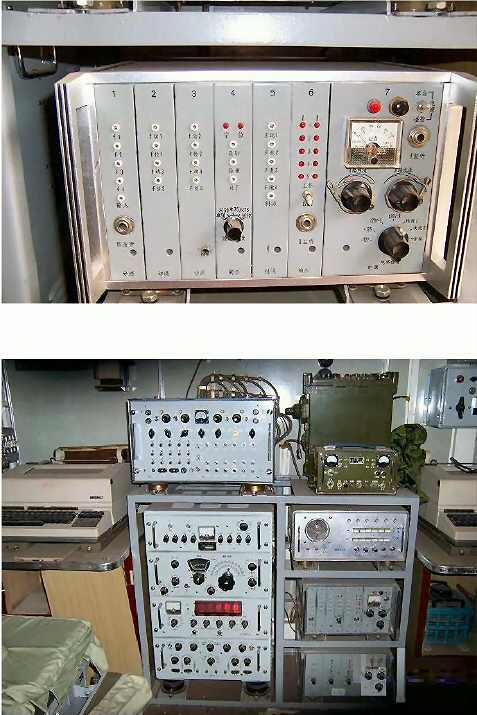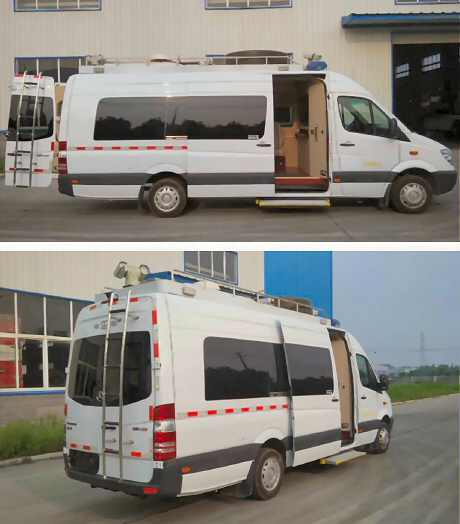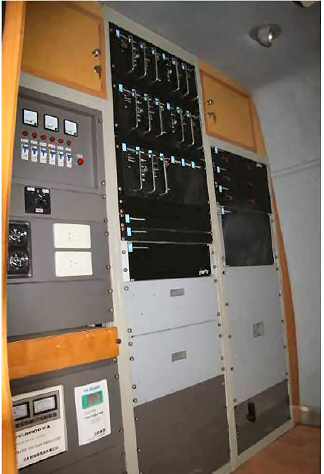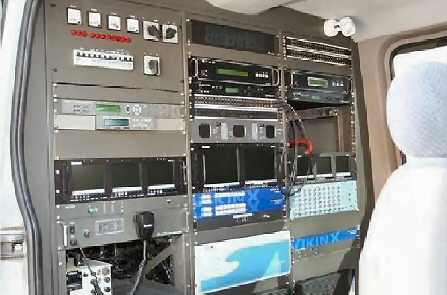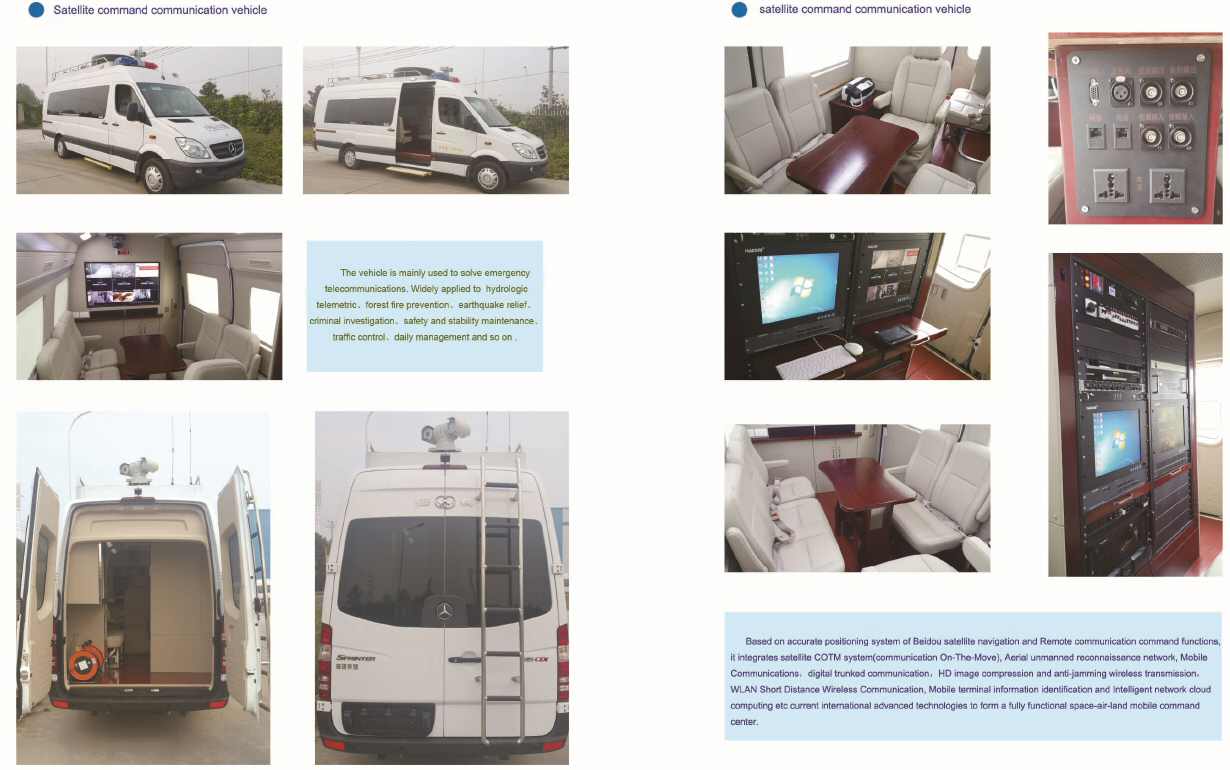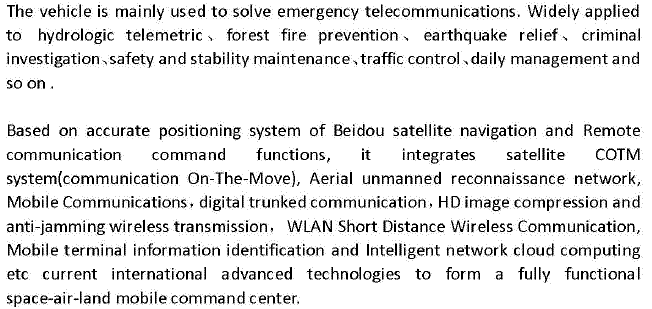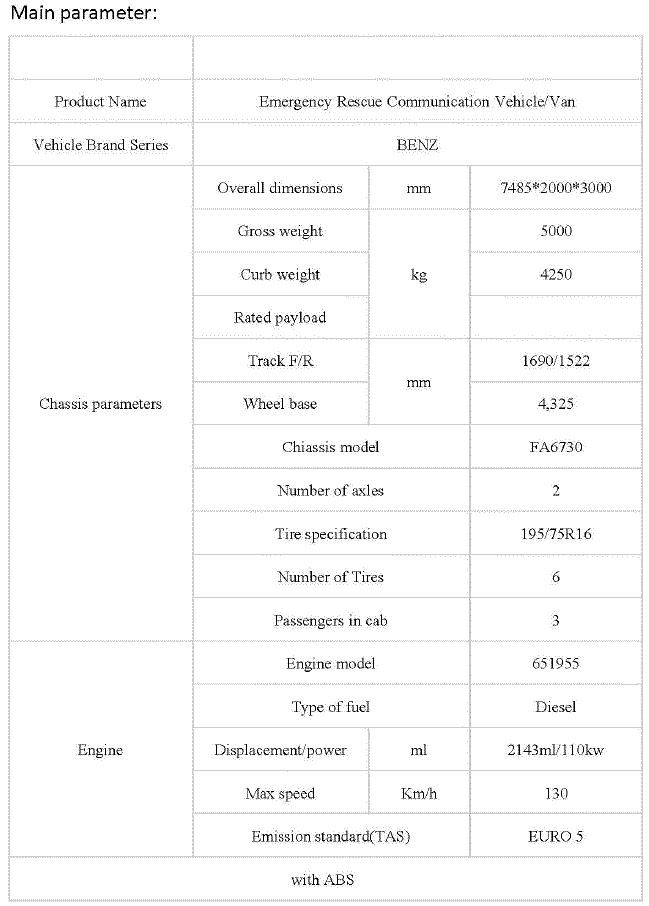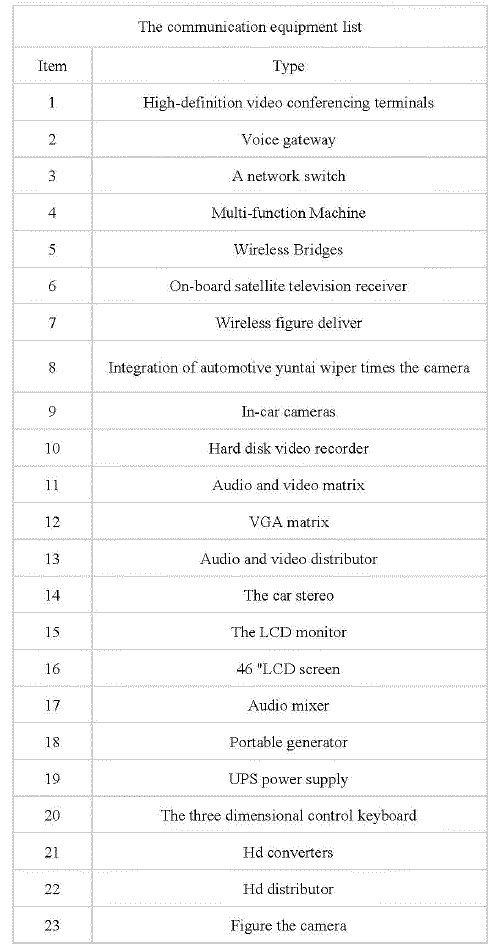 Specification and photos are not contractual and are subject to verification upon inspection
TAKE NOTICE!
PLEASE BE ADVISED THAT INFORMATION INCLUDED IS CONFIDENTIAL IN NATURE AND IS BASED ON PRE-EXISTING BUSINESS RELATIONSHIP WITH THE LEGAL OWNER OF PROPERTY DESCRIBED HEREIN (IF APPLICABLE). AS SUCH, UPON RECEIPT OF SAID INFORMATION THE RECEIVER AKNOWLEDGES THAT ANY UNAUTHORIZED CONTACT WITH SAID LEGAL SELLER WILL BE CHARACTERIZED AS A BREACH OF CONFIDENTIALITY AND SAID AGREEMENT MAY BE ENFORCED UNDER EXISTING LAW OR IN EQUITY.
This paper was prepared by General Equipment Inc.
The paper represents an offer of a partner of General Equipment Inc.
All rights are reserved by and for General Equipment Inc.
All content and ideas of this paper are the property of General Equipment Inc.
---
This transmission may include information on International Traffic in Arms Regulation (ITAR) (22 CFR-120-130) controlled items. These controlled items may not be resold, diverted, transferred or transshipped outside of the United States or to any other country without U.S. State Department approval.
US State Department Arms License: K-5943


Defense items are subject to final destination approval and granting of an
export license issued by exporting country's authorities