---
MLRM-E RANGEFINDER
| | |
| --- | --- |
| TYPE: | Rangefinder |
| DESCRIPTION: | MLRM-E Eyesafe Rangefinder |
| PRICE: | Upon Request |
| PACKING: | Upon Request |
MLRM-E EYESAFE LASER RANGEFINDER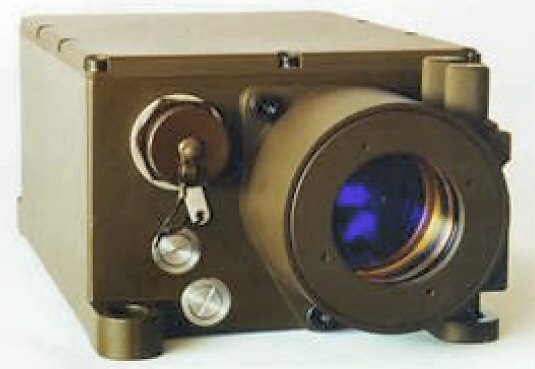 MLRM-E:
Eyesafe laser rangefinder module - remotely controlled

The eye-safe laser rangefinder LRM-E is intended to be used in applications where there is a need for a self-contained module determining ranges to targets promptly and accurately.
It is primarily designed to be used remotely as part of other systems, typically mounted on a sensor platform or on the gun mount of an armored vehicle.
An optional, lightly armored protective cover shields the unit against low calibre projectiles and other particles.
The module can also be used as a stand-alone instrument, provided that the laser line is aligned with an aiming device and that the operator is equipped with a simple control panel.
The LRM-55/62 version of the rangefinder module can also be utilized as a stand-alone unit in combination with the original T-55 or T-62 gunner's telescope.
Specification and photos are not contractual and are subject to verification upon inspection
TAKE NOTICE!
PLEASE BE ADVISED THAT INFORMATION INCLUDED IS CONFIDENTIAL IN NATURE AND IS BASED ON PRE-EXISTING BUSINESS RELATIONSHIP WITH THE LEGAL OWNER OF PROPERTY DESCRIBED HEREIN (IF APPLICABLE). AS SUCH, UPON RECEIPT OF SAID INFORMATION THE RECEIVER ACKNOWLEDGES THAT ANY UNAUTHORIZED CONTACT WITH SAID LEGAL SELLER WILL BE CHARACTERIZED AS A BREACH OF CONFIDENTIALITY AND SAID AGREEMENT MAY BE ENFORCED UNDER EXISTING LAW OR IN EQUITY.
This paper was prepared by General Equipment Inc.
The paper represents an offer of a partner of General Equipment Inc.
All rights are reserved by and for General Equipment Inc.
All content and ideas of this paper are the property of General Equipment Inc.
---
Defense items are subject to final destination approval and granting of an
export license issued by exporting country's authorities