---
MINELAYER
| | |
| --- | --- |
| TYPE: | Vessel |
| DESCRIPTION: | Minelayer vessel |
| PRICE: | Upon Request |
| PACKING: | As is, Where is |
minelayervessel
Subject unsold or market withdrawal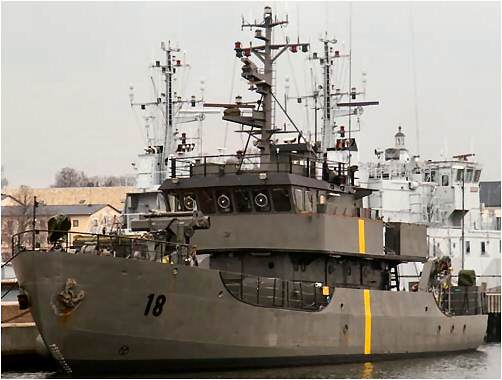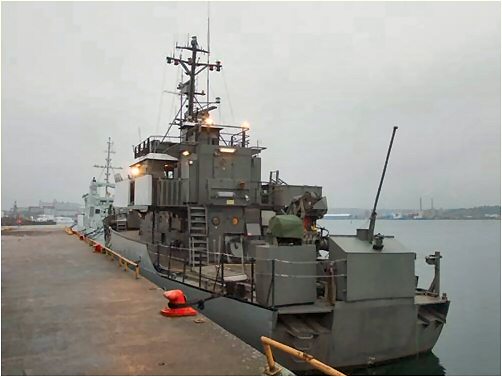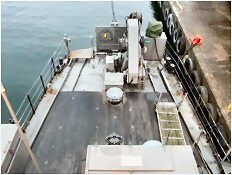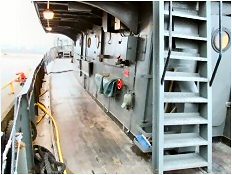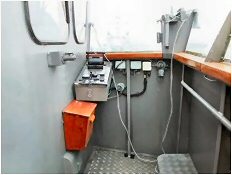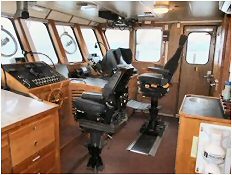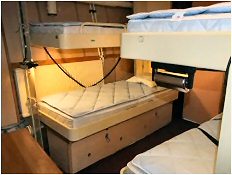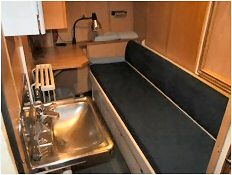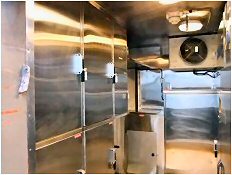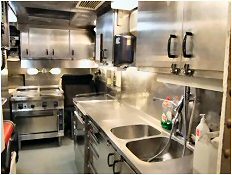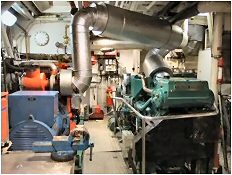 Exceptional deal ... In excellent fully working and top maintained condition.
Ex Minelayer Royal Swedish Navy, by. 1957, rebuilt 1987, major maintenance 2012, dim. 31.20 x 7.40 x 3.10m. 2 x Volvo diesel of 1987, bowthruster, gensets, pumps, sea cranes, 28 berths in several cabins, C.H. Airco. Compl. Stainless steel galley, cool storage etc. Unique sea going ship.
| | |
| --- | --- |
| Vessel condition: | Excellent |
| Vessel type: | Ex Minelayer |
| Builder: | Shipyard Oskarshamn Sweden |
| Model: | Navy vessel |
| Class Notation: | No class at the ship |
| Guests: | 28 |
| Berths: | 28 |
| Cabins: | 13 |
| Heads: | 28 |
| No. Of engines: | 2 |
| Engine model: | Volvo TMDA 120 |
| Engine hours: | 6884 |
| Fuel type: | Diesel |
| Drive type: | Shaft drive |
| Crusing Speed: | 10 Knots |
| Maximum Speed: | 12 Knots |
| Nominal length: | 31.20m |
| Length over all: | 31.20m |
| Beam: | 7.40m |
| Maximum draft: | 3.10m |
| Hull material: | Steel |
| Hull type: | Round Bottom |
| Hull colour: | Grey |
| Displacement: | 245 metric tons |
| Fuel capacity: | 12000 Litres |
| Water capacity: | 20000 Litres |
Engine(s)
Ship is hydraulically driven
Brand-type: 2 x Volvo TMDA 120
Built in: 1987
Running hours: 6.884 and 6.942 hours
HP: coming up
Cylinders: 6
Fuel: Diesel
Fuel tankage: 12.000 liters
Cooling: Outboard + closed on tank
Bow thruster: Hydraulic
Lubrication: Water
Speed: Cruise 10 knots/h - Full Speed 12 k/h
Compressor: For work air
Ship can sail separately on both engines.
Each main engine is equipped with a 70 KVA generator.
Both main engines are equipped with 4 hydraulic pumps.
2 for propulsion, 1 for the cranes and bow thruster
1 for power, many spare parts available.

Generator: Scania 70 KVA 400V + hydraulic
Accommodation
Navigation Equipment
VHF: 2 x hand GMDSS, 1 x Sailor RT5022 DSC
Compass: Liquid, electric + Giro compass
Radar: 2 x Decca day light Bridgemaster E
GPS: 2 x MX 412 Prof. DGPS Decca
Depth meter: Yes
Navtex: Yes
Auto Pilot: Robertson APG
Other: Navigation lights, log consilium
Rudder indicator, weather station
3 x centrifugal screen
Former Minelayer of the Royal Swedish Navy which was in use very recently by the Navy for hydrographic work. The ship has a complete stainless steel galley fully equipped to cook for 28 persons, above the galley is a cold storage with food elevator. Very complete ship: In each stay people can connect by phone, some of the neat cabins has a fridge, buro, airco and sink.
The engine room has a separate control room for the operator.
2 mess rooms and a large clear bridge fully navigational equipped, at each bridge wing outside is a steering position.
Very well maintained unique sea going vessel suitable for many purposes.
Equipment
Cranes: 2 x HIAB 110 Sea Crane max. 2000 KG
2 x hydraulic arm with hydraulic
Winches, 4 m. Over SP and P. 4 meters
Max. 1.500 KG, 2 m. Out board

Pumps: Large fire fighting/foam pump on
Front deck remote controlled
Several electric pumps
Electrics
Voltage: 24-220-400V + shore power
Batteries: start, light and safety batteries
Battery charger: 3 x 30 amp.
Dynamo: 2 x on main engines, 1 on generator
Safety Equipment
Fire extinguisher: Yes + fire-extinguishing system in ER Rescue buoys: Yes
Alarm system: Fire, bilge and engine alarm system
Certification
No certificates at the ship
Specification and photos are not contractual and are subject to verification upon inspection
TAKE NOTICE!
PLEASE BE ADVISED THAT INFORMATION INCLUDED IS CONFIDENTIAL IN NATURE AND IS BASED ON PRE-EXISTING BUSINESS RELATIONSHIP WITH THE LEGAL OWNER OF PROPERTY DESCRIBED HEREIN (IF APPLICABLE). AS SUCH, UPON RECEIPT OF SAID INFORMATION THE RECEIVER ACKNOWLEDGES THAT ANY UNAUTHORIZED CONTACT WITH SAID LEGAL SELLER WILL BE CHARACTERIZED AS A BREACH OF CONFIDENTIALITY AND SAID AGREEMENT MAY BE ENFORCED UNDER EXISTING LAW OR IN EQUITY.
This paper was prepared by General Equipment Inc.
The paper represents an offer of a partner of General Equipment Inc.
All rights are reserved by and for General Equipment Inc.
All content and ideas of this paper are the property of General Equipment Inc.
---
***************IMPORTANT NOTE***************
This e-mail and any attachments may include technical data subject to the U.S. Arms Export Control Act (22 U.S.C.Sections 2751 and following) or the U.S. Export Administration Act of 1979 as amended (50 U.S.C. App. 2401 and following). Technical data covered by these laws may not be exported or disclosed to non-U.S. persons without first obtaining an export license. Violations may result in criminal, civil or administrative penalties.

Defense items are subject to final destination approval and granting of an export license issued by exporting country's authorities