---
MAG-CI
| | |
| --- | --- |
| TYPE: | Machine Gun |
| DESCRIPTION: | MAG GPMG Machine Gun 7.62 x 51mm |
| PRICE: | Upon Request |
| PACKING: | Upon Request |
MAG GMPG machine gun 7.62 x 51mm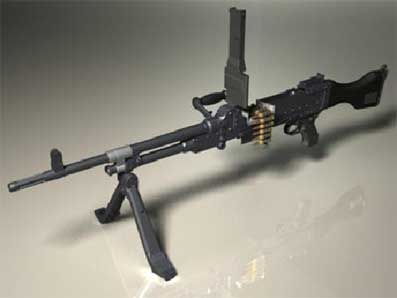 machine Gun 7.62 mm (MAG) 2A1

Specifications
Calibre

7.62 mm

Weight of Gun

11 Kgs

Overall length

1048 mm

Rate of Fire

Adjustable 600 to 1000 rounds /Minute

Max Range

1800 M

Belt

Disintegrated link

Total No of Components

219

Sight Rear Aperture Graduated

Steps of 100 M

Folder Down

200 to 800 M

Extender

800 to 1800 M

Barrel :

i) Length of Barrel

545 mm

ii) Bore Dia

H 7.655/L 7.61mm

iii) Number of Grooves

4

iv) Pitch of Rifling

1 Turn in 305 mm

v) Twist of Rifling

Right Hand
---
RECONDITIONED MAG
MAG-58 After Re-furbishment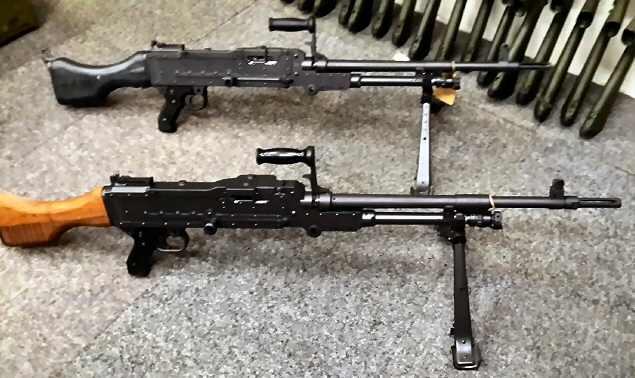 Quantity available for delivery: 15 units

Model: DM1 (382) Non-Disintegrating DM1 belt.

Refurbed:

New Barrel Group

Arsenal Gun Coat
All worn components replaced, springs replaced where required.

Delivery Ex Warehouse South Africa.


Offered subject to sale or market withdrawal.
Usual documents required for export.

Export modalities take 60 to 120 days, dependent upon end user and Governmental constraints.
---
M240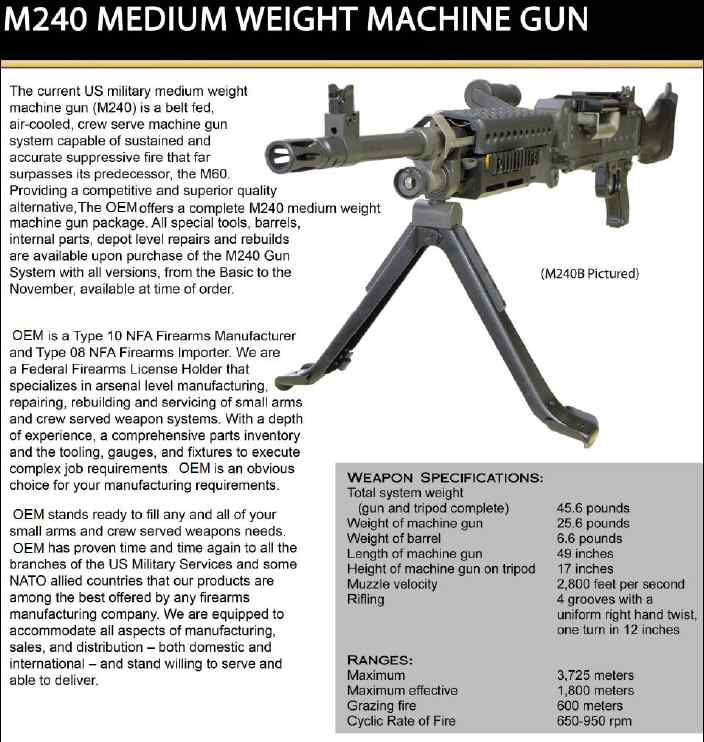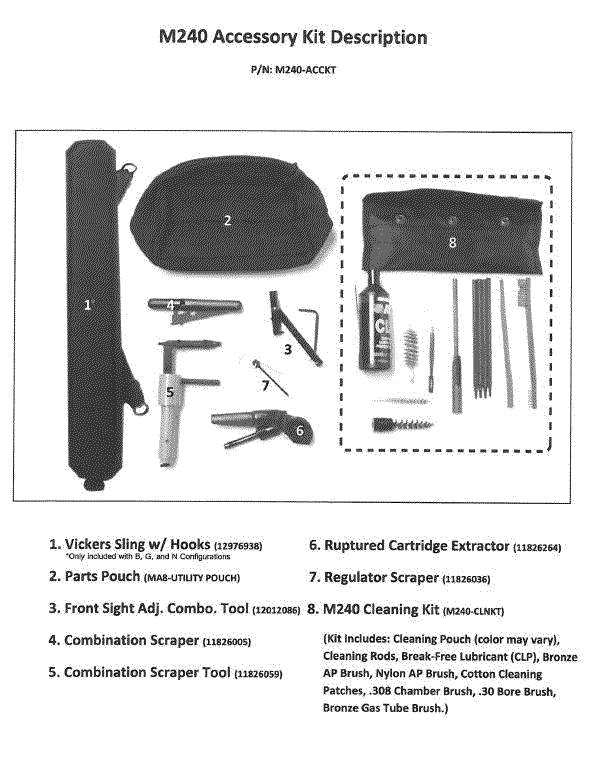 Specification and photos are not contractual and are subject to verification upon inspection
TAKE NOTICE!
PLEASE BE ADVISED THAT INFORMATION INCLUDED IS CONFIDENTIAL IN NATURE AND IS BASED ON PRE-EXISTING BUSINESS RELATIONSHIP WITH THE LEGAL OWNER OF PROPERTY DESCRIBED HEREIN (IF APPLICABLE). AS SUCH, UPON RECEIPT OF SAID INFORMATION THE RECEIVER ACKNOWLEDGES THAT ANY UNAUTHORIZED CONTACT WITH SAID LEGAL SELLER WILL BE CHARACTERIZED AS A BREACH OF CONFIDENTIALITY AND SAID AGREEMENT MAY BE ENFORCED UNDER EXISTING LAW OR IN EQUITY.
This paper was prepared by General Equipment Inc.
The paper represents an offer of a partner of General Equipment Inc.
All rights are reserved by and for General Equipment Inc.
All content and ideas of this paper are the property of General Equipment Inc.
---
Defense items are subject to final destination approval and granting of an
export license issued by exporting country's authorities