---
JAMMING MERCEDES S500
| | |
| --- | --- |
| TYPE: | Jamming |
| DESCRIPTION: | Jam-V MK4 Jamming Mercedes S500 |
| PRICE: | Upon Request |
| PACKING: | Ex-Works |
JAM-V MK4 JAMMING MERCEDES 5500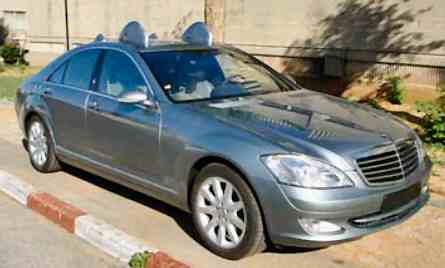 JAM

V Mk4 Mercedes S500Lis a specially customized luxury vehicle, equipped with a fully integrated broad band jamming system.

A highly efficient special high power JAMV Mk4 designed for protection of ground troops, bomb disposal squads and anti-terror security applications against the threat of tely controlled improvised explosive devices (RCIEDs)

The JAMV Mk4 system covers continuously and simultaneously the most commonly used RF communication frequencies from 66MHz to 2500MHz which terrorists are using to detonate road-side bombs (RCIEDs).

Using the latest jamming and antenna technology, the new generation of our JAMV Mk4 now has an ultra high RF transmitting powerof 1000 Watt.

This state-of-the-art RF jamming system is installed in the trunk of the vehicle and is supported by a fully integrated smart active cooling system, powered by a dedicated specially customized DC generator, high gain omni directional antennas (including retractable type) are mounted on the roof of the vehicle. Full system management (activation, control and operation) is carried out via a remote

The customization includes special RF shielding for full protection of driver and passengers.

Armoring to level B6 is available for all our Military and VIP vehicles.

There is simply no better way to defend your VIP from the threat of radio activated bombs.
TECHNICAL SPECIFICATION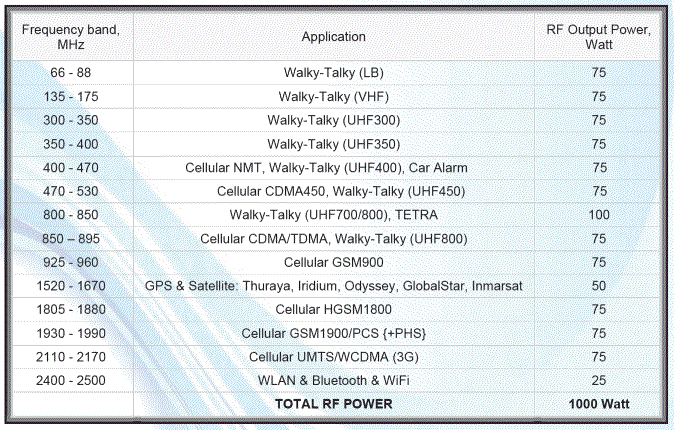 Specification and photos are not contractual and are subject to verification upon inspection
TAKE NOTICE!
PLEASE BE ADVISED THAT INFORMATION INCLUDED IS CONFIDENTIAL IN NATURE AND IS BASED ON PRE-EXISTING BUSINESS RELATIONSHIP WITH THE LEGAL OWNER OF PROPERTY DESCRIBED HEREIN (IF APPLICABLE). AS SUCH, UPON RECEIPT OF SAID INFORMATION THE RECEIVER ACKNOWLEDGES THAT ANY UNAUTHORIZED CONTACT WITH SAID LEGAL SELLER WILL BE CHARACTERIZED AS A BREACH OF CONFIDENTIALITY AND SAID AGREEMENT MAY BE ENFORCED UNDER EXISTING LAW OR IN EQUITY.
This paper was prepared by General Equipment Inc.
The paper represents an offer of a partner of General Equipment Inc.
All rights are reserved by and for General Equipment Inc.
All content and ideas of this paper are the property of General Equipment Inc.
---
Defense items are subject to final destination approval and granting of an
export license issued by exporting country's authorities