The sight with the high mount has a see through mount, so that the iron sight can be used as
backup sight.

OPTICAL DATA
Light source LED
Red Dot Size 2 MOA Dot; 65 MOA Circle
Parallax Parallax free
Eye Relief Unlimited
Coating Multi-layer coating for all lens.
magnification 1X

ELECTRONIC DATA
Battery CR2032
Battery Life 20,000 hours for circle dot at mid brightness setting 50,000 hours for
single dot at mid brightness setting (Plus solar driven times)
Brightness Setting 10 DayLight & 2 NightVision compatible

MECHANICAL DATA
Housing Material Aluminum
Housing Finish PEO/MAO housing finish
Housing Color Black

ENVIROMENTAL DATA
Storage Temperature -40C to 70C
Working Temperature -20C to 50C
Waterproof 1m

DIMENSIONS
Dimension 133X54X72mm
Weight 120g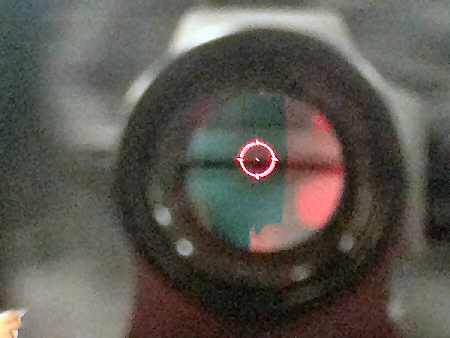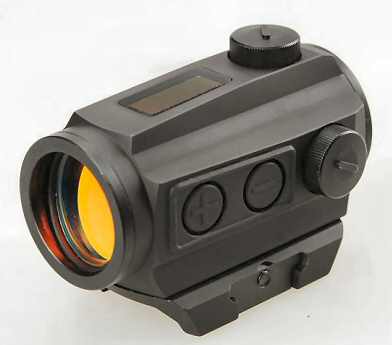 New small compact, reliable, durable, accurate! It is a red dot sight with the option of dot only or dot with circle reticle pattern.Employing new LED technology, the life time for one CR2032 battery can be up to 5 years.
The sight may be installed on various firearms such as shotguns, pistols, rifles..
Features
• Parallax free with unlimited eye relief.
• Minimize vision obstruction with push button controls and streamlined housing design.
• Solar and battery power supplies.
• Switch between circle dot and red dot reticles.
• Alway on power.
• Battery tray.
• With H/L riser mounts.
• AR riser included. Adaptable to Picatinny and Weaver rails.
• CNC machining with T6061-T6 aluminum housing.

Works automatically on solar on daytime and battery on night time!

Auto on function: It automatically turns on, when needed!

Night Vision Compatible with night vision settings!

Manual or Auto brightness adjustment!
Mount:
This mount is still flat enough, to use the iron sights as backup. (Example picture below)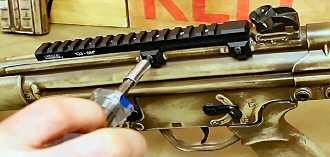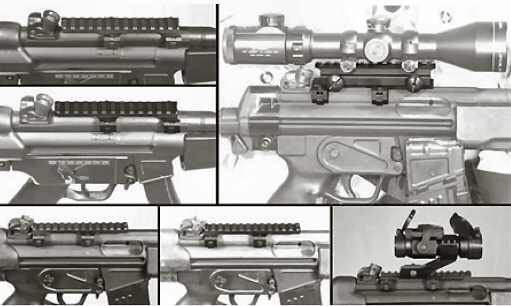 (Left side mount shown on MP5 and HK33. Right side shown with additional accessories.

Other pircture below)

Easy and Tight Attachment
Provides a Superior Sight Mount Solution
Two Bolts Provide Stability
MIL-STD 1913 Rails
Manufactured with Solid Aviation Grade 6061 T6 Aluminum
No Gunsmithing required
Weight:64 gr
Width: 42 mm
Height: 25 mm
Length: 145 mm
Stock: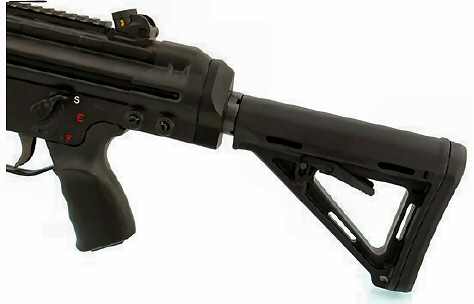 Handguard for G3 or G33:


Designed to replace the original handguard to allow mounting of lasers, grips, bipods, lights, or any other picatinny rail-based accessories

• Has same size as original handguard so weapon handling remains the same
• Constructed as one solid piece with two locking bolts
• Has the most solid HK rail system mounting design
• All rails are MIL-STD-1913
• Easy to mount and requires no gunsmithing
• Will not move or vibrate on the weapon under any conditions
• Lightweight and strong
• Made from 6061 T6 aircraft aluminum
Vertical Grip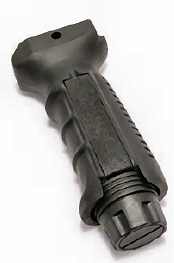 • Length: 140mm
• Weight: 140g
• Deluxe Ergonomic grip with Non-slip Features,
• Full high-durability aluminum alloy in black matt and beautiful complement.
• Tail cap can be open (storege for batteries or tools)
• Pressure Switch Housing
• Picatinny Mounting Deck
• Cap Conceals Battery Storage
• With two side slides for press pad
• Easy to use with simple push button
• Shock proof
Sling and quick detach swivel


• Securely attaches to any single sling port
• Enables rapid and effective operation
• Suitable for use with main or secondary weapon
• Specialty made for front chest & shoulder ready carry
• Allows concealed & compact SBR carry under a jacket
• Heavy duty flexible cord allows weapon to be instantly extended to firing position
• Quick-release heavy duty buckle with additional safety port
• Easily Attached with Swivel Clip Type Strap attachment
• Secure Mechanism, Will Not Brake Free Accidentally
• Made with Durable Steel, CNC Machined
• Locks in Place by a Simple Push
• Ambidextrous, May be Used on Right or Left Side
• Easy Detach by a Push of a Button
Magazine
Extremely durable as steel and flexible as rubber,

• Storage life of empty and loaded plastic magazines is very long,
• Not affected by climatic conditions,
• Lightweight (140 grams),
• Semi-transparent,
• Interlock with each other.
• For G33 and G3 deliverable