---
GALIL RIFLE
| | |
| --- | --- |
| TYPE: | Rifle |
| DESCRIPTION: | Galil Rifle |
| PRICE: | Upon Request |
| PACKING: | Ex Depot |

galil rifle
Subject Unsold or Market Withdrawal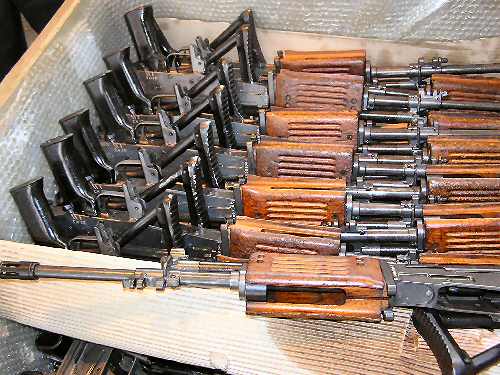 GALIL SLING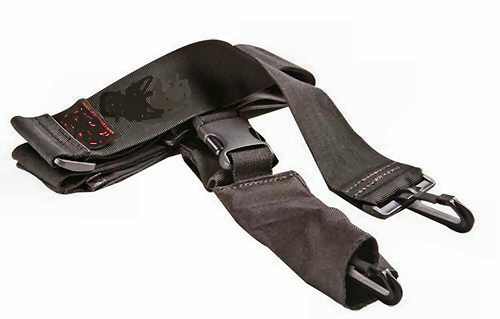 All are original and in good to very good condition.
If interested, there is also an option of upgrading them so that they are with all kinds of new accessories for scopes, bi-pods, flash lights etc.
Galil

Type
Rifle
Place of origin
Israel
Service history
In service
1972–present[1]
Wars
Lebanon War
War in Somalia
South African Border War
War in Afghanistan
Iraq War
Insurgency in the Philippines
Guatemalan Civil War
Colombian Armed Conflict
2013 Lahad Datu standoff
Production history
Designer
Yisrael Galili, Yakov Lior
Manufacturer
Israel Military Industries, Bernardelli, Indumil, Ka Pa Sa State Factories, Denel Land Systems.
Variants
See Variants
Specifications
Weight

SAR 5.56mm: 3.75 kg (8.27 lb)
AR 5.56mm: 3.95 kg (8.7 lb)
ARM 5.56mm: 4.35 kg (9.6 lb)
SAR 7.62mm: 3.85 kg (8.5 lb)
AR 7.62mm: 3.95 kg (8.7 lb)
ARM 7.62mm: 4.45 kg (9.8 lb)
Sniper: 6.4 kg (14 lb)

Length

SAR 5.56mm: 850 mm (33 in) stock extended / 614 mm (24.2 in) stock folded
AR, ARM 5.56mm: 987 mm (38.9 in) stock extended / 742 mm (29.2 in) stock folded
SAR 7.62mm: 915 mm (36.0 in) stock extended / 675 mm (26.6 in) stock folded
AR, ARM 7.62mm: 1,050 mm (41.3 in) stock extended / 810 mm (31.9 in) stock folded
Sniper: 1,112 mm (43.8 in) stock extended / 845 mm (33.3 in) stock folded

Barrel length

SAR 5.56mm: 332 mm (13.1 in)
AR, ARM 5.56mm: 460 mm (18.1 in)
SAR 7.62mm: 400 mm (15.7 in)
AR, ARM 7.62mm: 535 mm (21.1 in)
Sniper: 508 mm (20.0 in)

---

Cartridge
Action
Gas-operated, rotating bolt
Rate of fire
630–750 rounds/min
Muzzle velocity

SAR 5.56mm: 900 m/s (2,953 ft/s)
AR, ARM 5.56mm: 950 m/s (3,116.8 ft/s)
SAR 7.62mm: 800 m/s (2,624.7 ft/s)
AR, ARM 7.62mm: 850 m/s (2,788.7 ft/s)
Sniper: 815 m/s (2,673.9 ft/s)

Effective firing range
300–500 m sight adjustments
Feed system

5.56mm: 35-, 50-, or 65-round detachable box magazine
7.62mm: 25-round box magazine

Sights
Flip-up rear aperture with protective ears, flip-up tritium night sights, hooded front post
Specification and photos are not contractual and are subject to verification upon inspection
TAKE NOTICE!
PLEASE BE ADVISED THAT INFORMATION INCLUDED IS CONFIDENTIAL IN NATURE AND IS BASED ON PRE-EXISTING BUSINESS RELATIONSHIP WITH THE LEGAL OWNER OF PROPERTY DESCRIBED HEREIN (IF APPLICABLE). AS SUCH, UPON RECEIPT OF SAID INFORMATION THE RECEIVER AKNOWLEDGES THAT ANY UNAUTHORIZED CONTACT WITH SAID LEGAL SELLER WILL BE CHARACTERIZED AS A BREACH OF CONFIDENTIALITY AND SAID AGREEMENT MAY BE ENFORCED UNDER EXISTING LAW OR IN EQUITY.
This paper was prepared by General Equipment Inc.
The paper represents an offer of a partner of General Equipment Inc.
All rights are reserved by and for General Equipment Inc.
All content and ideas of this paper are the property of General Equipment Inc.
---
This transmission may include information on International Traffic in Arms Regulation (ITAR) (22 CFR-120-130) controlled items. These controlled items may not be resold, diverted, transferred or transshipped outside of the United States or to any other country without U.S. State Department approval.
US State Department Arms License: K-5943


Defense items are subject to final destination approval and granting of an
export license issued by exporting country's authorities