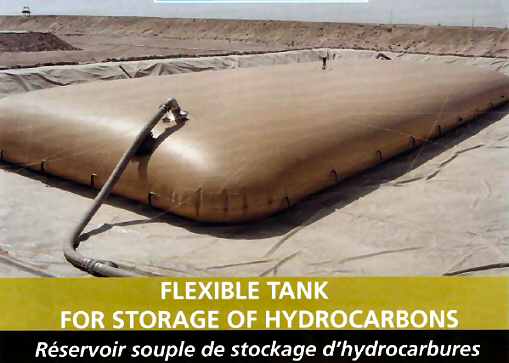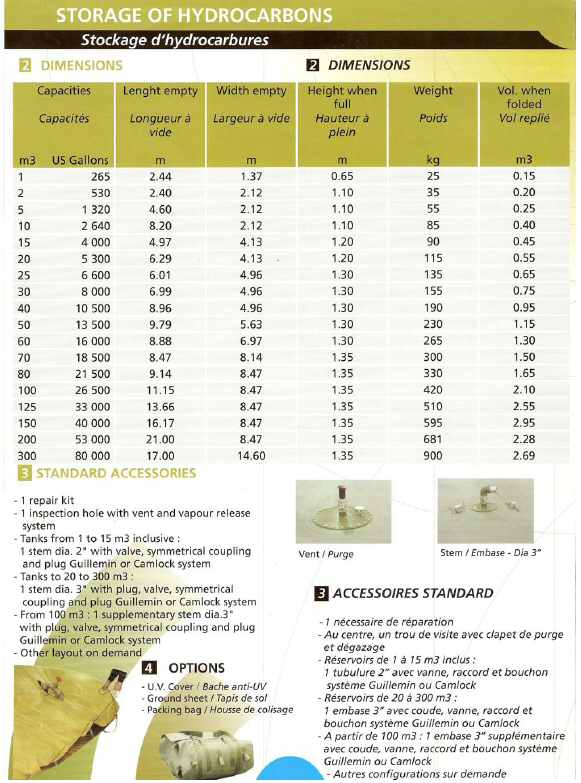 DESCRIPTION
35 years of experience has enabled the factory to ensure that its material is perfectly suited for the storage of various hydrocarbons (from crude petroleum to jet fuel) in safety conditions according to international military standards.
The design, empty weight and ease of implementation enable, even under the most severe climatic conditions (high mountains areas, desert, etc.), the storage of several hundred cubic meters of fuels which are immediately operational for military, military fuel farms, depot, drilling purposes, etc...
The tanks are also simple to use in industry and have a wide range of application such as:
Temporary storage of mineral oil for transformers
Chemical solutions
Various emulsions
Etc....
High technology design made of high strength fabric coated with nitrate rubber and assembled by hot vulcanization under pressure.

Specification and photos are not contractual and are subject to verification upon inspection