---
F5 FIGHTER
| | |
| --- | --- |
| TYPE: | Fighter |
| DESCRIPTION: | Northrop F5 Fighter |
| PRICE: | Upon Request |
| PACKING: | Ex Depot |

f5 fighters
Subject unsold or market withdrawal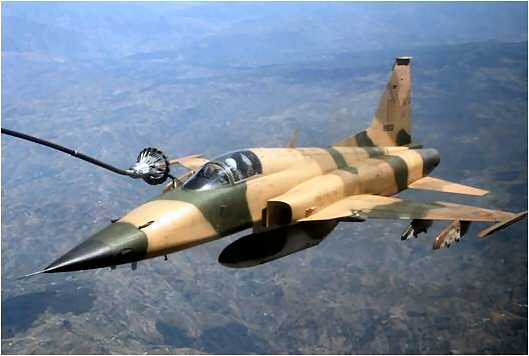 We can supply immediately a manned or non manned air commando squadron of F5E/F Close Air Support Fighters total 8 units , 6 fighters and 2 trainers to train local pilots to ops conversion in flash, along with about 500 x Mk 82 FF bombs and 5000 x 20mm shells . Unmanned delivered 6 F5E + 2 x F5F.
Package : 6 x F-5 E/F ( low time less than 5000 hrs TTSN) + GSE support + 500 Mk 82 + 5000 x 20mm shells : $30.5M Immediate delivery, subject to US DOS re-export clearance
- Manned option ; 12 pilots including 04 instructors and 12 techs ( Mexican, Moroccan, US and Brazilian nationalities ) : minimum 6 months contract / $850.000 per month
Role
Fighter

National origin

United States
Manufacturer
Northrop Corporation
First flight
F-5A: 30 July 1959
F-5E: 11 August 1972
Introduction
1962
Status
In service
Primary users
United States Navy
Republic of China Air Force
Republic of Korea Air Force

Produced
1959–1987

Number built

A/B/C: 847[1]
E/F: 1,399[2]
Specification and photos are not contractual and are subject to verification upon inspection
NB: Aircraft offered for sale subject to contract, prior sale, withdrawal from the market and information regarding any aircraft or helicopter and provided verbally or in written documentation and/or contained within this email or associated paper-work should be taken as a guide only in determining the suitability, including that aircraft or helicopters specification and/or performance. We highly recommend that any buyer or lessee perform their own inspections and due diligence to verify any and all technical, performance and specification information contained therein including OEM claims.
PLEASE NOTE: AIRCRAFT SPECIFICATIONS SUBJECT TO VERIFICATION UPON INSPECTION. WE DO NOT ACCEPT ANY LIABILITY FOR AIRCRAFT DEFECTS, HISTORY OR TECHNICAL RECORD ERRORS. IT IS THE BUYERS RESPONSIBILITY TO INDEPENDENTLY VERIFY THE AIRCRAFT AND COMPONENT HISTORY.
TAKE NOTICE!
PLEASE BE ADVISED THAT INFORMATION INCLUDED IS CONFIDENTIAL IN NATURE AND IS BASED ON PRE-EXISTING BUSINESS RELATIONSHIP WITH THE LEGAL OWNER OF PROPERTY DESCRIBED HEREIN (IF APPLICABLE). AS SUCH, UPON RECEIPT OF SAID INFORMATION THE RECEIVER ACKNOWLEDGES THAT ANY UNAUTHORIZED CONTACT WITH SAID LEGAL SELLER WILL BE CHARACTERIZED AS A BREACH OF CONFIDENTIALITY AND SAID AGREEMENT MAY BE ENFORCED UNDER EXISTING LAW OR IN EQUITY.
This paper was prepared by General Equipment Inc.
The paper represents an offer of a partner of General Equipment Inc.
All rights are reserved by and for General Equipment Inc.
All content and ideas of this paper are the property of General Equipment Inc.
---
***************IMPORTANT NOTE***************
This e-mail and any attachments may include technical data subject to the U.S. Arms Export Control Act (22 U.S.C.Sections 2751 and following) or the U.S. Export Administration Act of 1979 as amended (50 U.S.C. App. 2401 and following). Technical data covered by these laws may not be exported or disclosed to non-U.S. persons without first obtaining an export license. Violations may result in criminal, civil or administrative penalties.

Defense items are subject to final destination approval and granting of an export license issued by exporting country's authorities