Electric city buses and sightseeing buses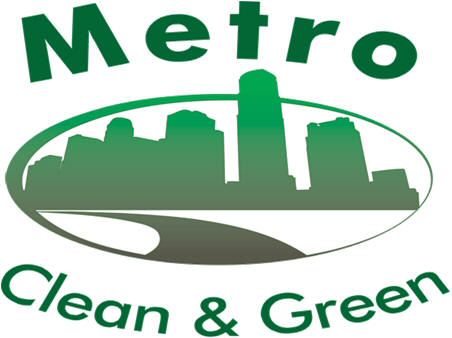 DLOB 1002 Model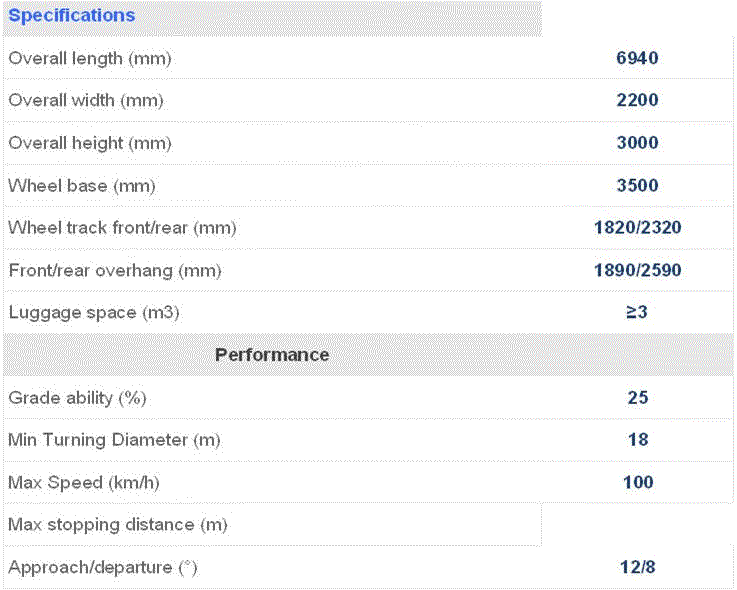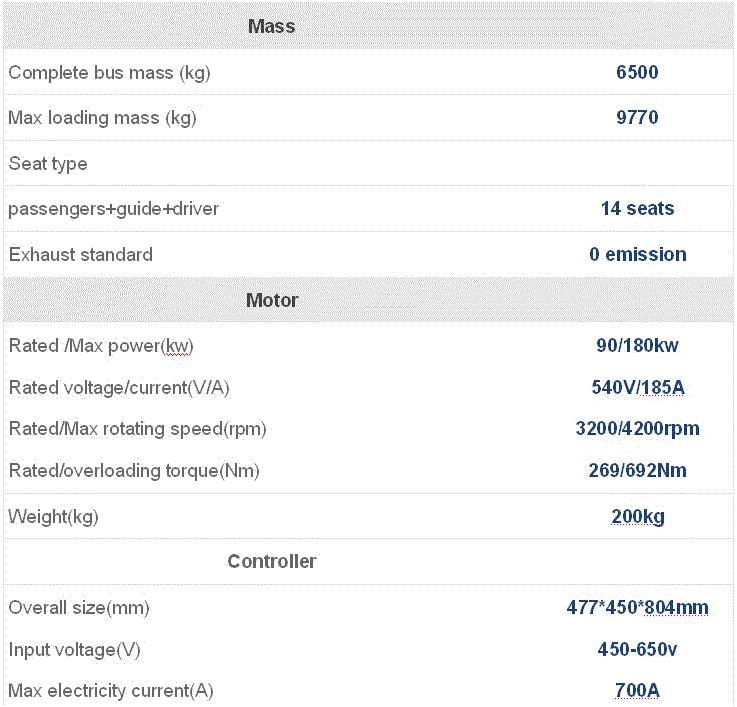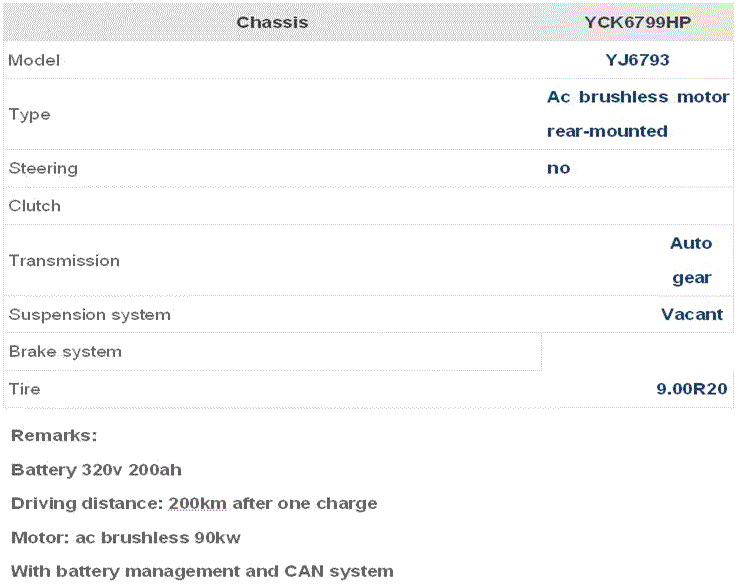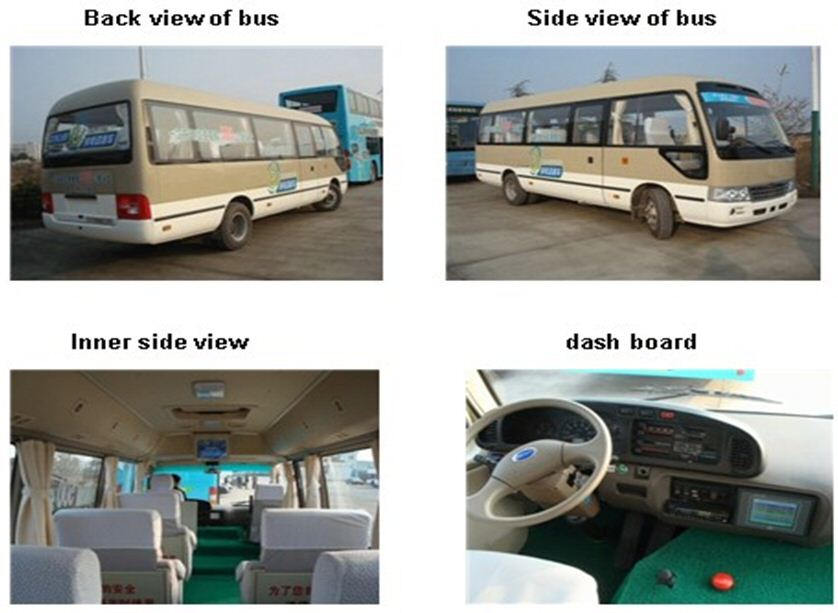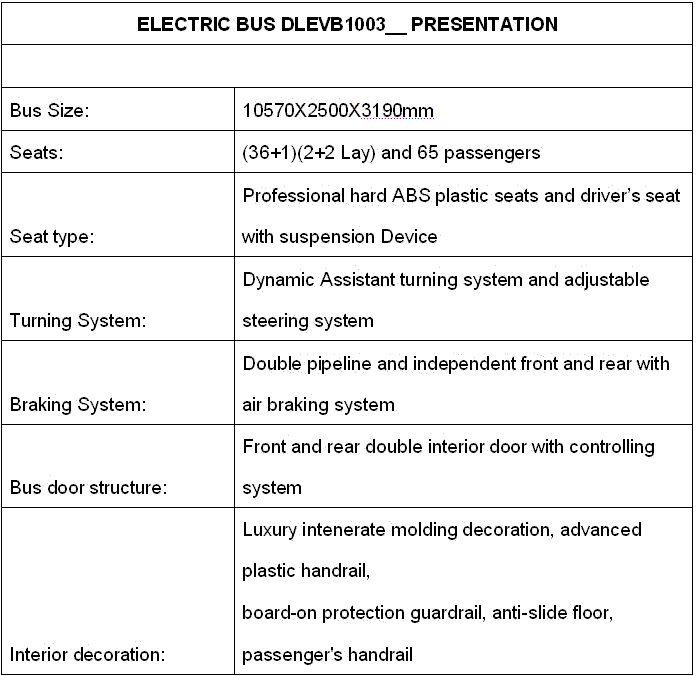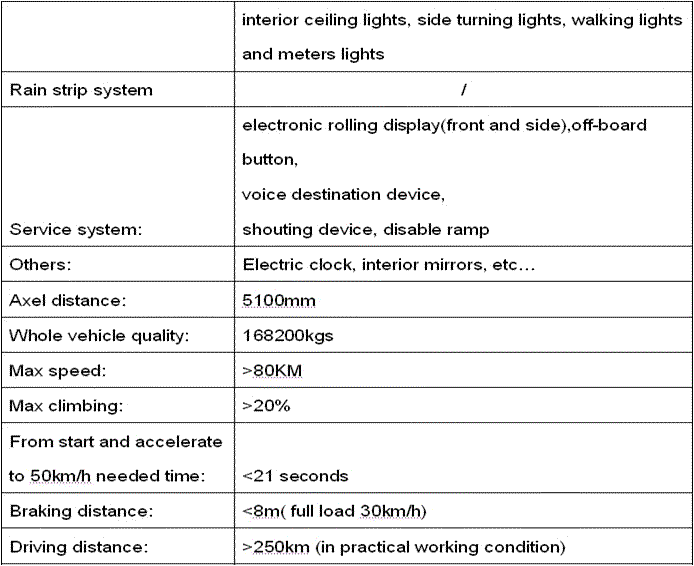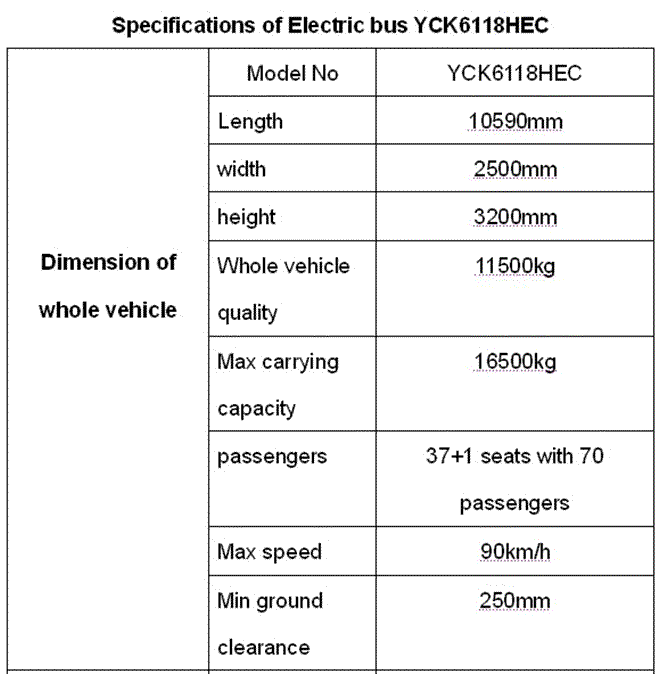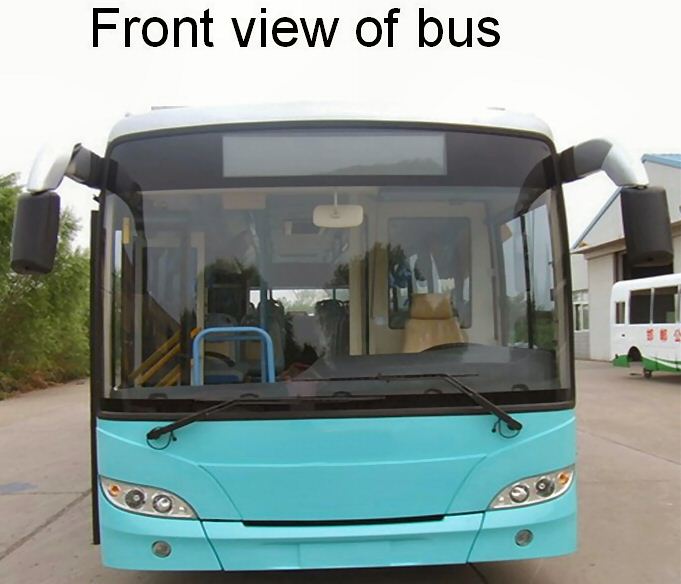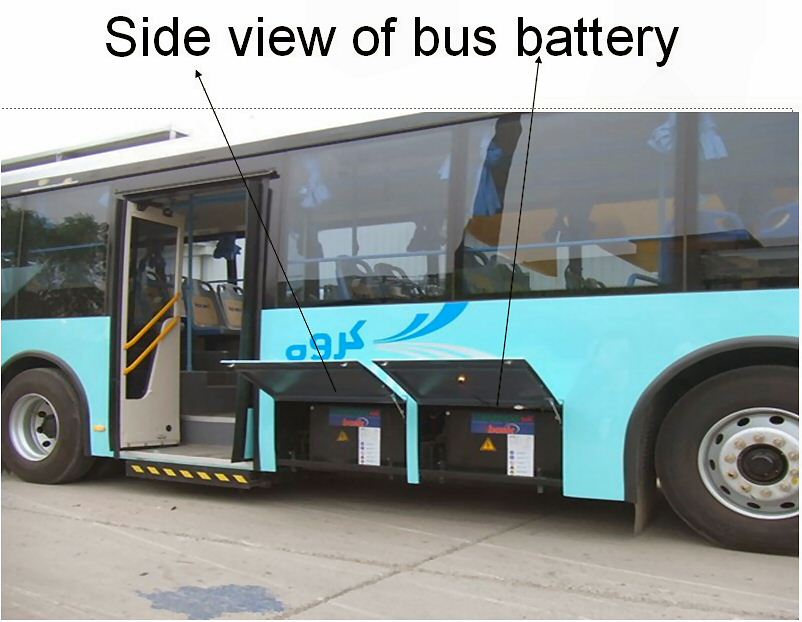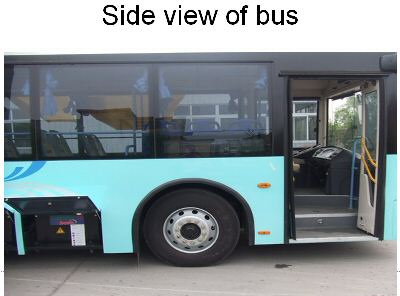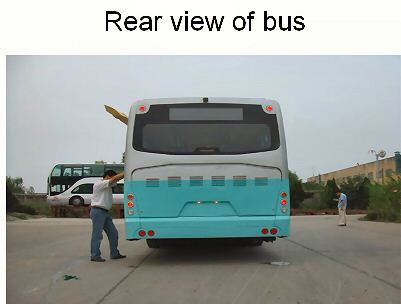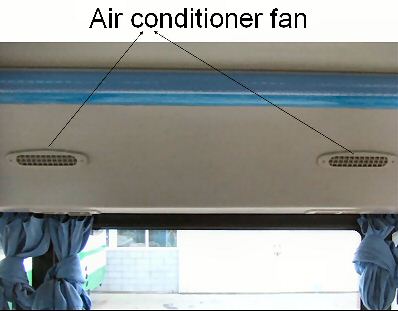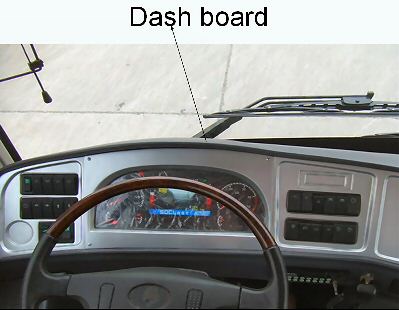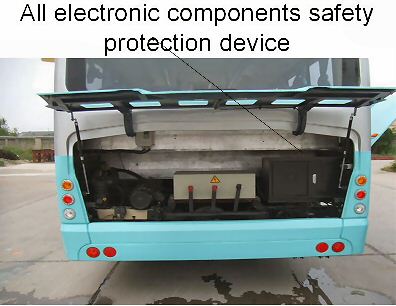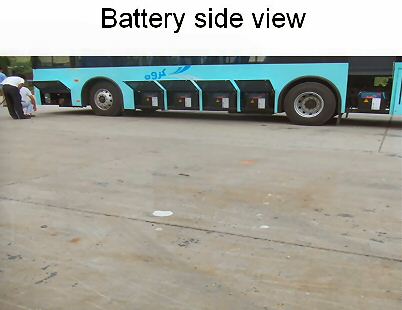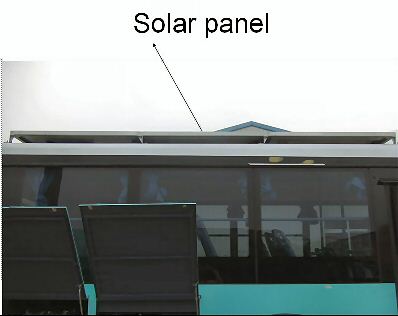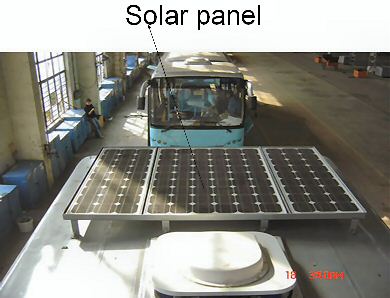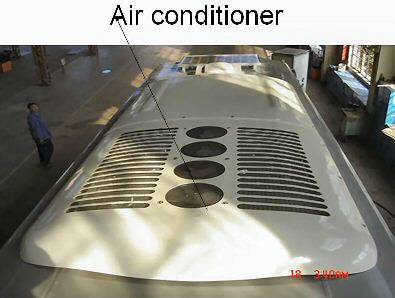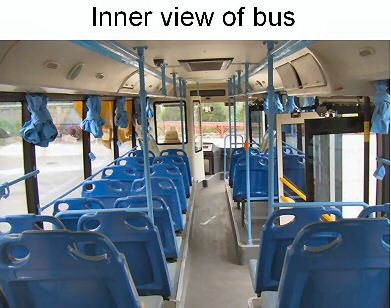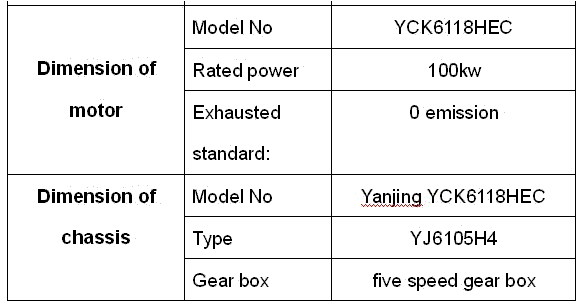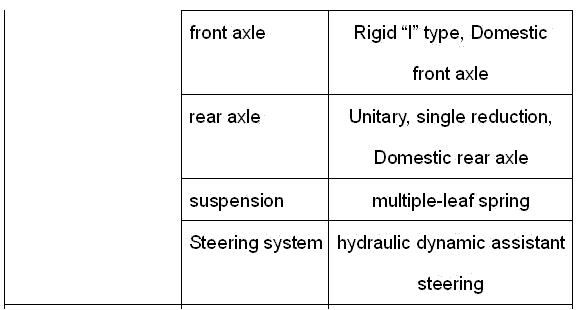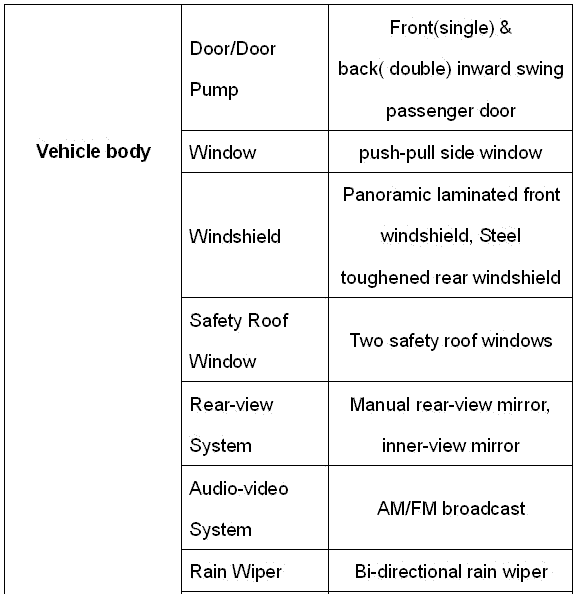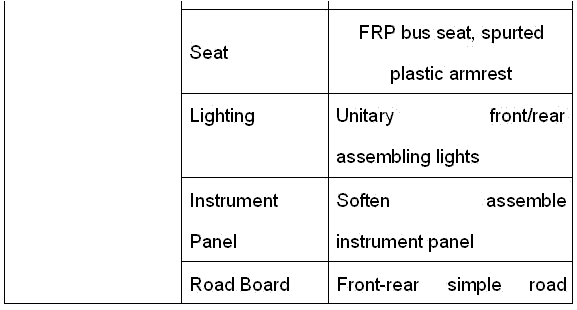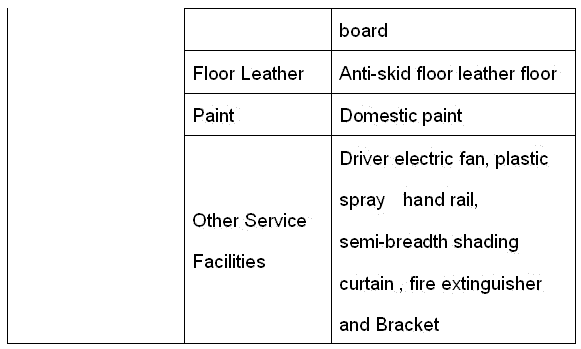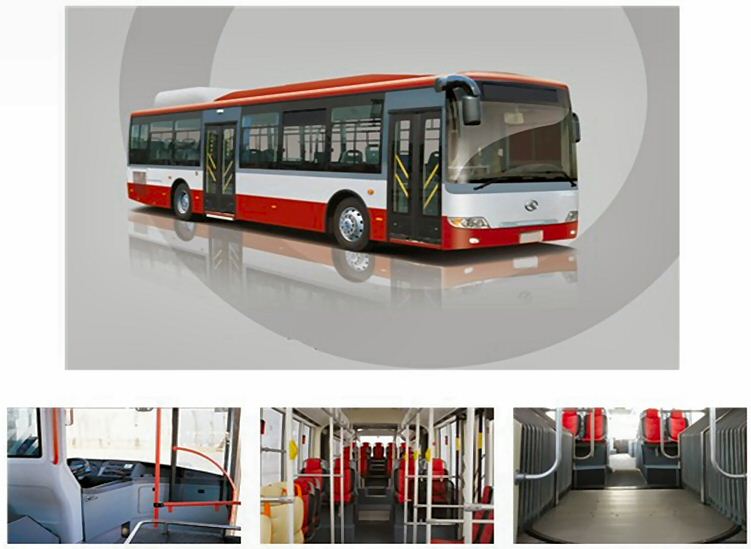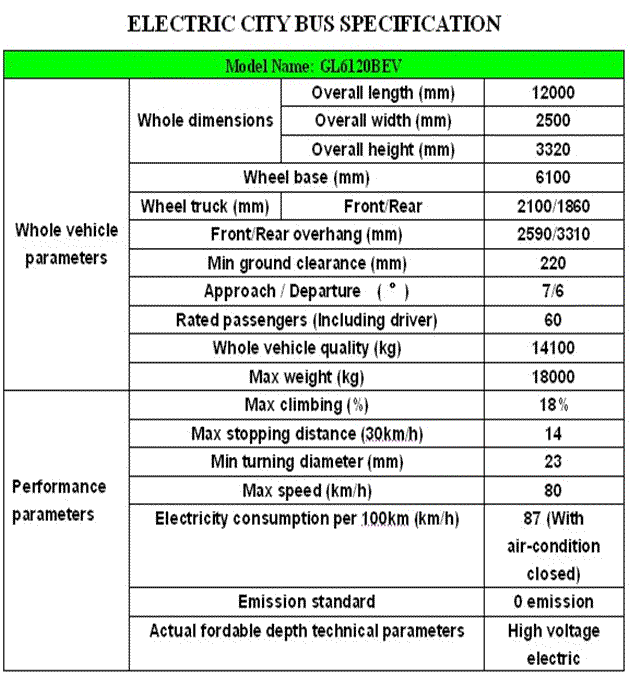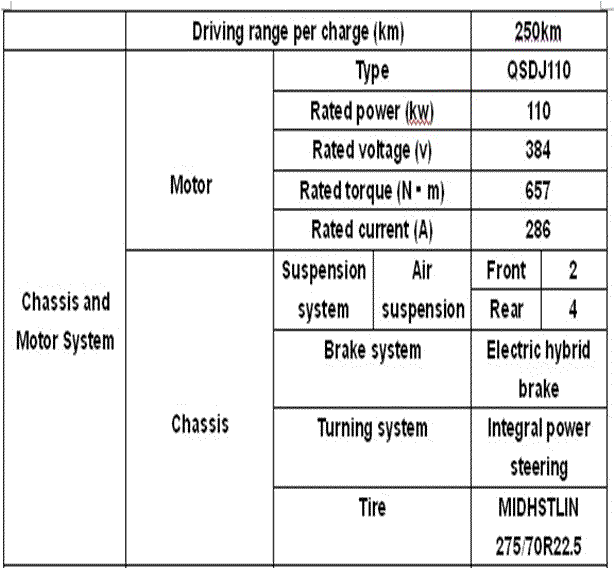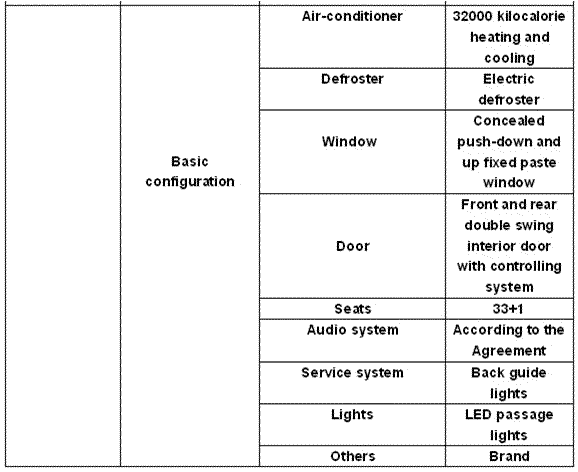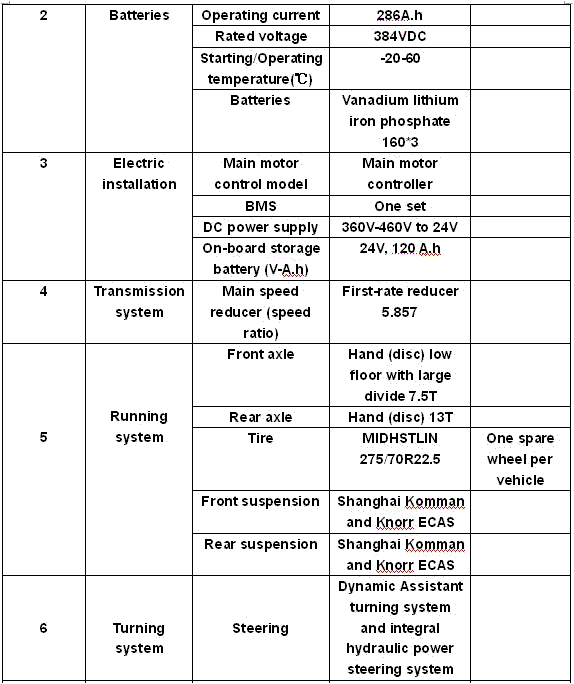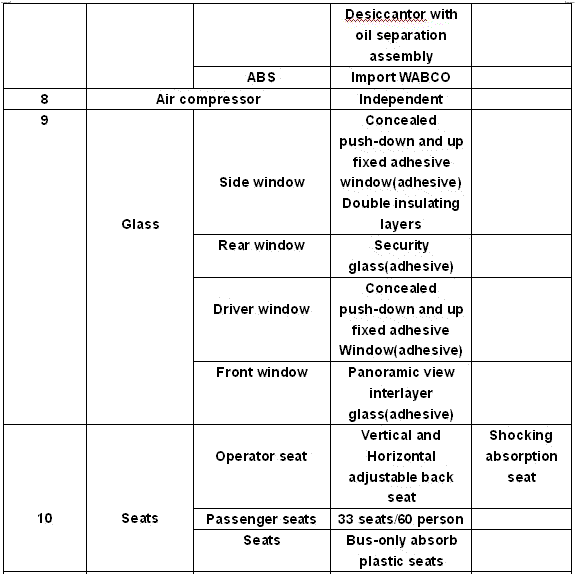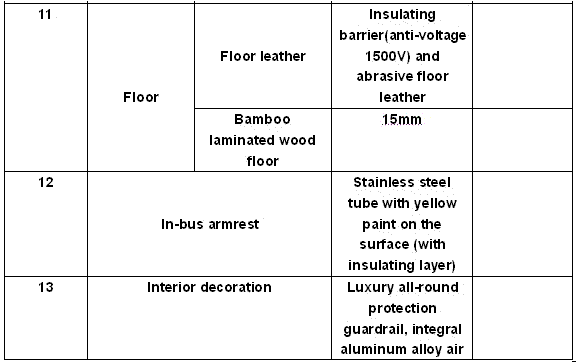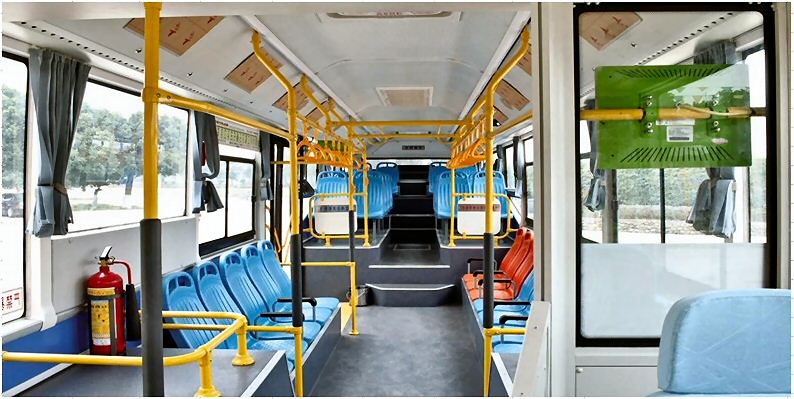 EEC certified city buses and sight seeing buses

We have been in R&D for electric vehicles for over 8 years and we work closely with the top ranking manufacturers in China, they have developed the electric buses technology from 2006 and we have now the most advanced technology in the world for our range of electric buses.
As you should know that for the electric buses, the most important part is the power system parts, which includes the BATTERY, BMS, CHARGER, MOTOR SETS.AND CONTROLLER AND ALL THE ELECTRONIC COMPONENTS SETS
Our company's main strength lays on the production and develops the technology for these power system and then, to do all the complete buses using these power system some of these power system and parts now carry international patents.
The earliest electric bus has now been running on the road already 5 years and nearly "0" default from our production quality and very reliable electric buses
Batteries life is 6-7 years use and maintenance free
And all motors are with 3 years life span
Please kindly bear in mind that the most expensive part for the electric bus is the power system for the buses, especially is the Lithium iron batteries sets
---
Specification of City bus ADIFDG6120HEVS
Electric /diesel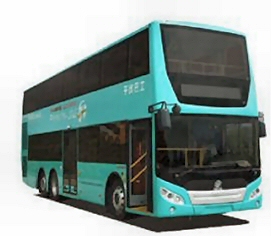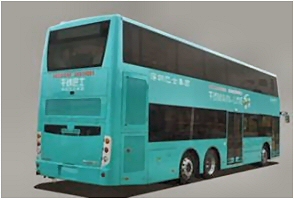 Overall Parameter

Overall length(mm)

11995

Engine Parameter

Model

ADIISDe270 41

Overall width(mm)

2540

Manufacturer

Cummins

Overall height(mm)

4200

Position/fuel

Rear/diesel

Wheel base(mm)

5000+1500

Arrangement of engine

Inline ,4cylinders,4 strokes, water cooling, turbo charger, inter cooler

Front/rear overhang

(mm)

2225/3270

Max power (ps/r/min)

198/2500

Approach/departure angle(°0)

7/6

Max torque(N.m/ r/min)

970/1400

Front/ rear track(mm)

2115/1876/2115

Displacement (L)

6.7

Gross weight(kg)

25000

Cylinder × bore(mm)

107×124

Rated passengers

100/70+1

Emission standard

Euro IV

Top speed(km/h)

85

Item

Standard Configuration

Optional Equipments

Chassis Parameter

Main motor

YPQ220M-6 (90KW)

Battery

GX-APC-186501-0100 Ferrous Battery, 100Ah/336V

Clutch

φ395 Single dry type, diaphragm spring

Front axle

Dongfeng Dana 702.30 – 3100 gage type

Driving axle

ZF AV132/90

Following axle

A-30ZDS07-00005

Suspension

2+4+2 air suspension

Steering

ZF 8098 Integrated power steering

Braking

WABCO braking system, Comply with ECE dual circuit air brake, drum type

Fuel tank capacity

160L

Tyre

275/70R22.5

Battery/generator

200Ah×2/110A 28V

Inner trimming

Forming inside decoration

Door&door pump

Front single inward-swing door

Wind shield, side windows

Whole view laminated front wind screen, adhesive side window, sliding rear window

Rear view system

Manual rabbit type rear mirror, interior mirror

A/C

National A/C, imported compressor (45,000kcal/h), top fixed

Heating system

Electronic defroster

Audio .visual system

MP3

Lamps

Front & Rear combination lamp

Windshield Wiper

Opposite type wiper with detergent

Seats

Plastic city bus seats, 70+1, Multi-function adjustable driver seat standard

Floor leather

imported anti-skid floor leather

Lacquer

imported lacquer

Others

Digital bell, full drawn curtain, stainless steel hand rail, and stainless steel wheel cover, manual sun-visor, fire extinguisher(2KgX1),1pcs of engine compartment fire extinguisher
---
ADIFDG6751EVG Pure Electric City bus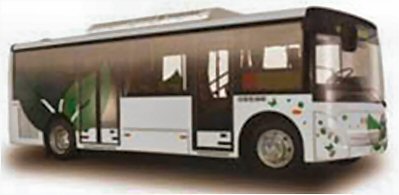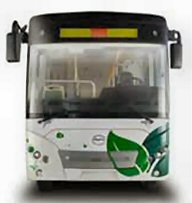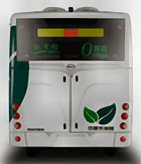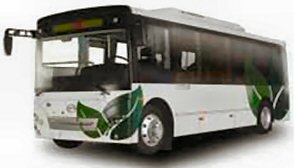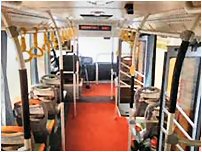 Overall Parameter

overall length (mm)

7495

overall width (mm)

2340

overall height (mm)

3035

wheelbase (mm)

4800

Front/Rear overhang (mm)

920 /1775

approach angle/ departure angle (°)

19/9

(%)maximum gradability

20

front/rear tread (mm)

1940/1800

gross weight(kg)

10800

rated passenger

39

top speed (km/h)

80

Motor Parameter

Power motor model

YPQ220M-6

Power motor type

Permanent magnet synchronous motor

Rated power / Peak power

90kW

Max. torque

1800N.m

Motor controller

WZL150

Battery

Lithium lron Phosphate Battery

Battery capacity

345v 200ah

Driving range

80-100Km

Charging issue

Plug in

Charging time

3H

storage battery

100Ah*2

Displacement (L)

0

Emission standard

0

Chassis Parameter

chassis model /manufacturer

FDG6731D

transmission

QJZJ505

clutch

single dry diaphragm spring, Driven plate diameter φ325, Hydraulic long-distance manipulation, air booster.

front axle

DANA .

"H" section, two fist type

driving axle

DANA

Fine grinding, single reduction gear. Ratio 5.13

suspension

Leaf spring (front 3 / rear 4)

steering

Integral Power steering

braking

ABS

Dual circuit air brake, Energy storage spring parking brake, Drum brake. Automatic slack adjust Automatic Slack Adjuster, ABS

tyre

8R22.5

Other

Electric blast pump, auxiliary transducer, DC/DC

Body

body construction

Monocoque

interior Trim

Forming soft inner decoration, Polyurethane foam dashboard, spraying plastic handrail, PVC top and side board.

door and pump

Single inner-swing front door, double inner-swing rear door, pneumatic door pump

Windshield/side window

Whole view laminated front wind screen with window sunshade, sliding side window, without top window.

rearview system

Non-bilnd area iron-rack rear mirror, inner mirror.

Heating/defrosting

Electronic defroster

AC

Top fixed,16000Kcal/h

audio system

AM/FM cassette radiogram, MP3

lights

Combination front and rear lights. LED inner lights

windscreen wiper

Scrape type of wiper with scrubber

seats

Plastic city bus seats, driver seat with three point safety belt.

floor leather

Anti-skid floor leather

lacquer

Solid lacquer

handle

Stainless steel

others

Colorful back guide monitor(two cameras)

4pcs of safety hammer

2pcs of auto extinguisher in motor compartment

2pcs of Fire extinguisher in the bus (4KG*2)

Three level CAN bus

Electric clock

Battery automatic fire distinguishing system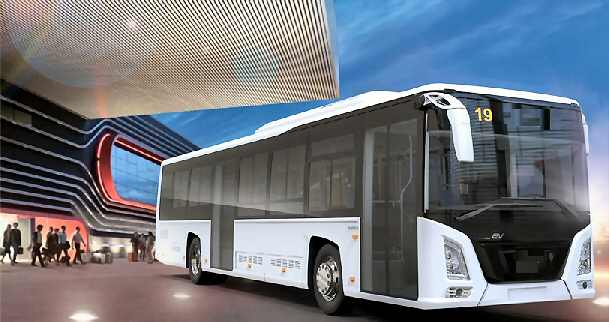 Electric mid-size bus
Features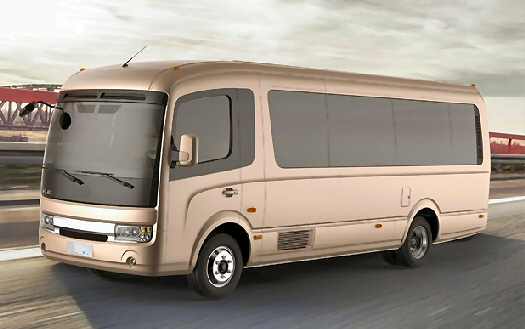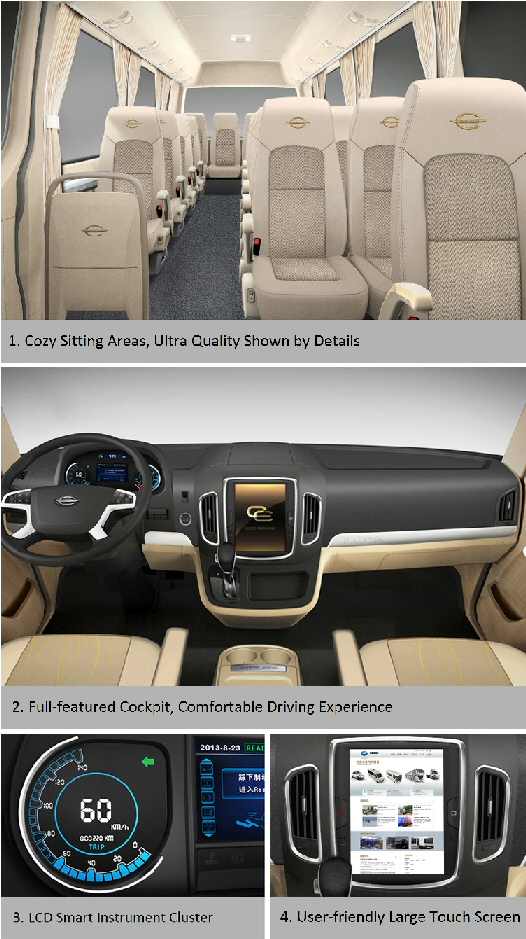 Parameters
Vehicle Type

Pure Electric Mid-Size Bus

Basic Parameters

L x W x H (mm)

7490×2195×2735

Curb Weight (kg)

5380

Gross Vehicle Mass (kg)

7015

Seats (Reception Ver.)

10-21

Seats (Operation Ver.)

27

Max. Speed (km/h)

100

Driving Range (Constant Speed, km)

200

Max. Gradeability (%)

30%

Min. Turning Radius (m)

6.8

In-Vehicle Charger Charging Time (h)

6-8 (380V AC)

Fast-Charging Pile Charging Time (h)

1 ( with 80% Charged)

Electric Drive and Electronic Control System

Vehicle Controller

32bit CPU, with Electronic Differential Function

Motor Controller

Water-cooled, with Protection Degree IP67

Intelligent Terminal

10.4-inch Touch Screen

Battery Type and BMS

LiFePO4, Active Balancing, with Auto Thermal Control

Battery Total Energy (kW.h)

76

Electric Drive Assembly

Wheel-side Dual-motor Drive Axle

Gear Control Type

Automatic, Front Shift Lever

Steering Power

Electric Hydraulic Pump

Brake and Energy Recycling System

Hydraulic, Front and Rear Disc Brake, with ABS and Energy Recycling

Air Conditioning

Inverter Air Conditioner

Safe Car Body and Suspension Structure

Car Body Structure

Monocoque Construction, Pressing & Welding

Passenger Door

Side Sliding Door

Front Suspension

Coil Spring Independent Suspension

Rear Suspension

Variable Stiffness Few Leaf Spring
(4-airbag Air Suspension is Selective)

Tire

215/75R17.5 (Vacuum Tire)

Selective Features

Electric Sliding Door

√

Side-by-side Rear Door

√

Alloy Rim

√

Custom-made Seat and Desk

√

Single/Double Luggage Rack

√

ESC (Electronic Stability Control)

√

Adaptive Front-Lighting System, Xenon

√

Tire Pressure Monitoring

√

In-vehicle TV System

√

Tachograph

√

4-Airbag Air Suspension

√

Warranty

Vehicle Warranty

3 Years or 100,000km

Core Component Warranty

8 Years or 150,000km
Strict Performance Tests to ensure quality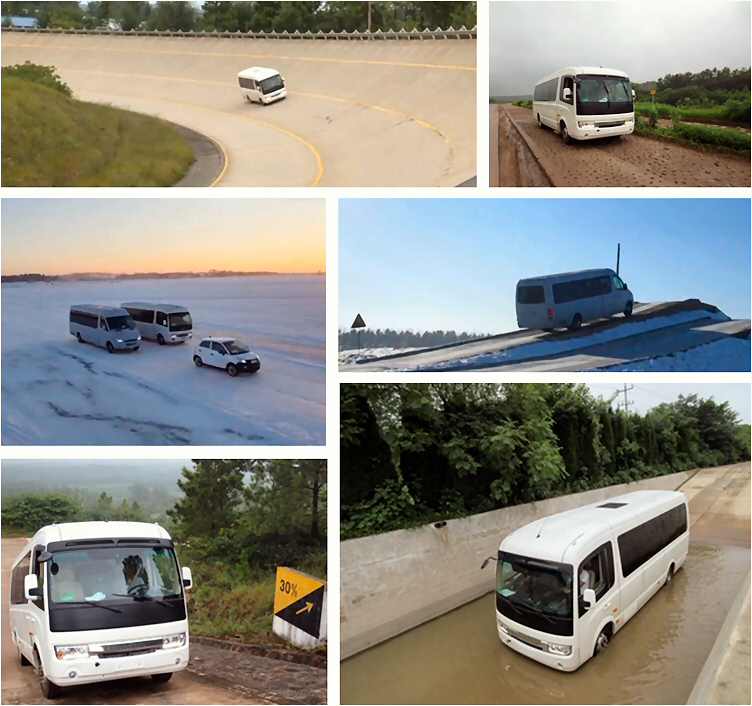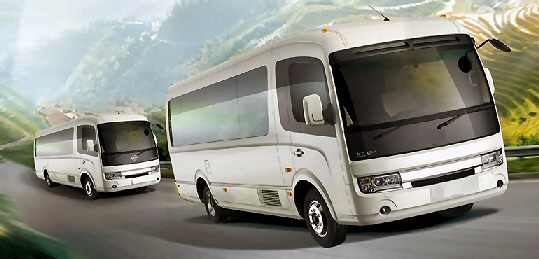 ---
10.5m electrical city bus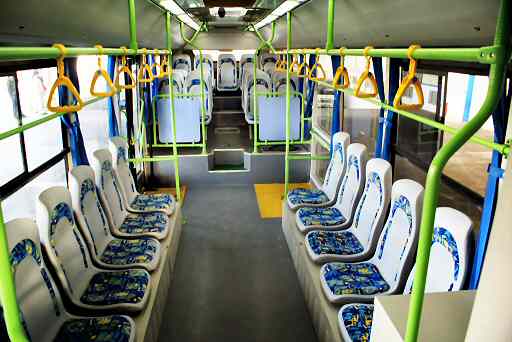 Size

Overall dimension

Wheelbase

6100

Front/Rear suspension

2250/2230

Door width

Front door 830mm , middle door1180mm

Weight Parameters

Curb weight

≤13T

Max gross weight

18T, front axle 6T, rear axle 12T

Max gross weight

17500kg

Curb weight

11500

Load weight

6000kb

Seats

Seat capacity

More than 50

Performance

Parameters

Top speed

65-80km/h

Max grade ability

25%

Continuous driving mileage

≥300km

Accelerate time

≤25s(0~50km/h)

Electromotor

Rated running speed

1500rpm

Rated power

100Kw

Rated torque

635N.m

Rated volt

380V

Battery

Battery type

Lithium Ferric phosphate battery

Battery model

6DFM90

Battery number

132

Acceleration performance (0-60km/h)(unload)(s)

18

Fast charging time(h)

1.5

Slow charging time(h)

5

Motor type

AC asynchronous induction motor

Power: Rated / Peak (kw)

100/150

Chassis

Chassis structure

Truss structure low entrance chassis frame

Gearbox

2 gears

Front axle

Door type front axle

Model A-702.20-3100

Made in Dongfeng

Rear axle

Double grade main reducer, Harden Gear,main speed ratio 6.43, model 24ETS01-00005

Suspension

Front & rear with spring leaf tablet air suspension

Tire size

275/70 R22.5

Steering system

Power steering,electric- aid pump

Brake

Driving brake with dual circuit air brake

Parking brake with spring brake
• Application of the motor drive and control, manual operation of electronic control systems to solve large-capacity lithium-ion battery into a set of application technology, high security and electromagnetic compatibility technical problems.

• development and application of a series of key body and chassis electrical technology, the application of lightweight body technology reducing curb weight.

• through the traditional passenger cars and pure electric passenger car production process similarities and differences of the study, the formation of a pure electric vehicle manufacturing process, to achieve a pure electric passenger bus of line with the traditional flexible production.

• The car uses lithium iron phosphate batteries, continuously variable transmission, low-floor, a square one, the assembly of a more comfortable ride air suspension system, the entire vehicle intelligent information control, and beautiful shape.

• driving zero-emission, low noise, no pollution.

• integrated design, the small body mass, 10.5M passenger-carrying space equivalent to 12 meters rear engine of the bus home space, ideal for city use public transportation, can solve the city's pollution and congestion problems.
Specification and photos are not contractual and are subject to verification upon inspection