---
BUSTER K910B
| | |
| --- | --- |
| TYPE: | Detector |
| DESCRIPTION: | Buster K910B |
| PRICE: | Upon Request |
| PACKING: | Upon Request |
BUSTER K910B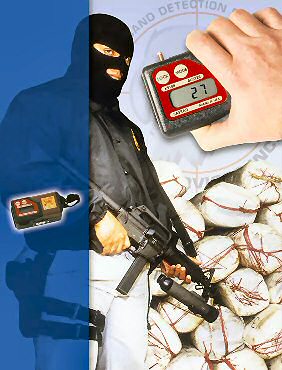 THE BUSTER K910B
The Model K910B Contraband Detector can positively detect drugs, explosives, weapons, currency and much more.
Itís a fast and effective way of detecting contraband in objects such as containers, tires, car doors, fuel tanks and other objects which can contain illegal substances such as vehicles, trucks, boats and airplanes.
BUSTER will positively detect concealed:

DRUGS
EXPLOSIVES
WEAPONS
SECRET COMPARTMENTS
CURRENCY
WORKS OF ART
JEWELRY

In Use with the:

U.S. CUSTOMS SERVICE
U.S. NATIONAL GUARD
U.S. COAST GUARD
DRUG ENFORCEMENT ADMINISTRATION (DEA)
FEDERAL, STATE AND CITY LAW ENFORCEMENT
THROUGHOUT THE U.S.A.
EXPORTED TO OVER 70 COUNTRIES AROUND THE WORLD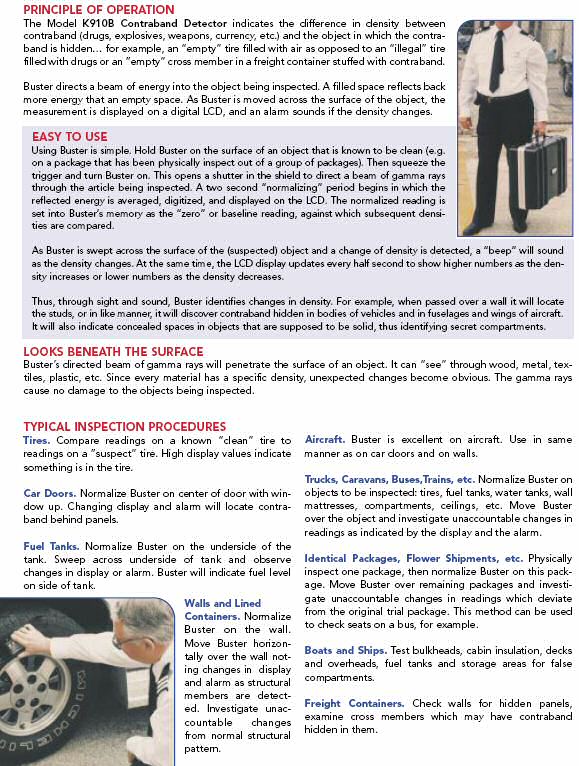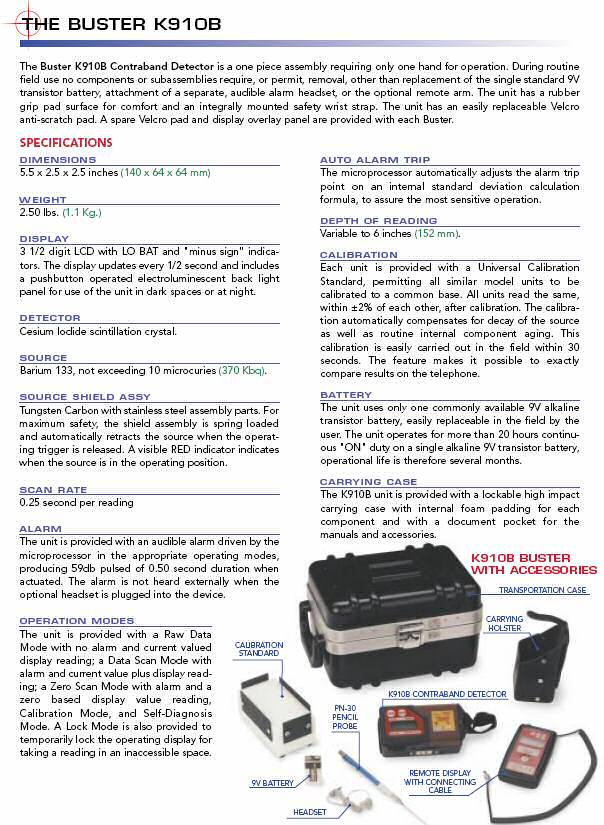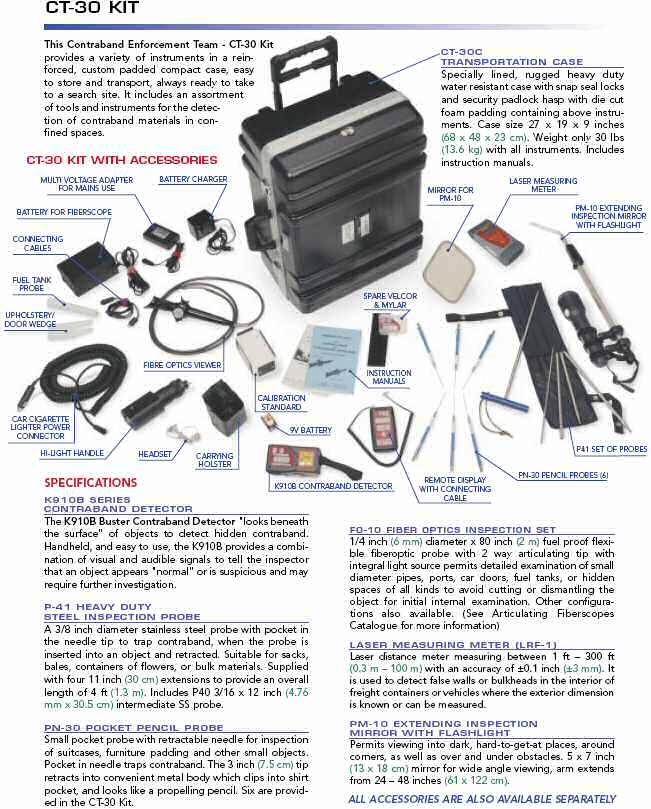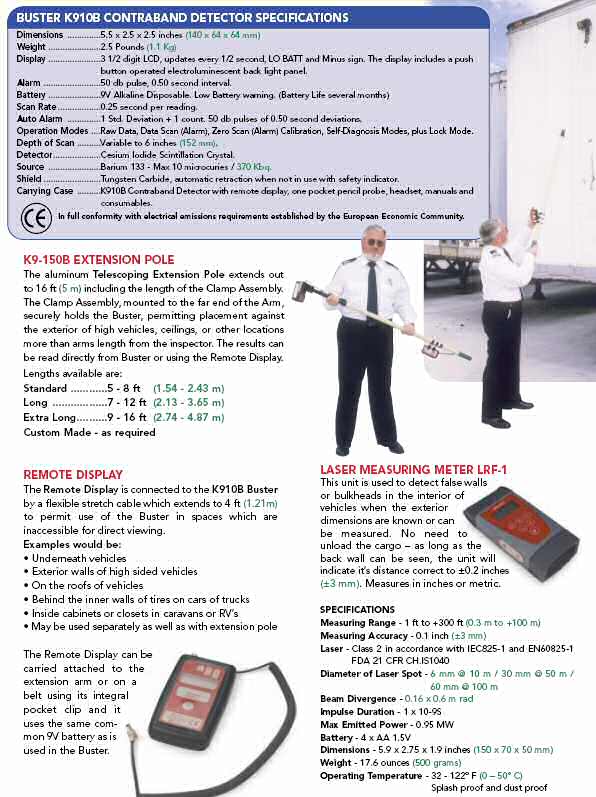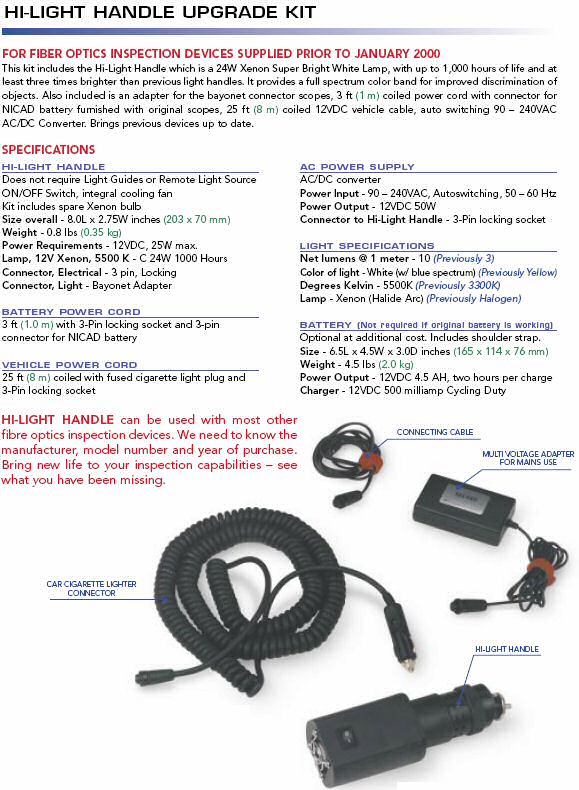 ---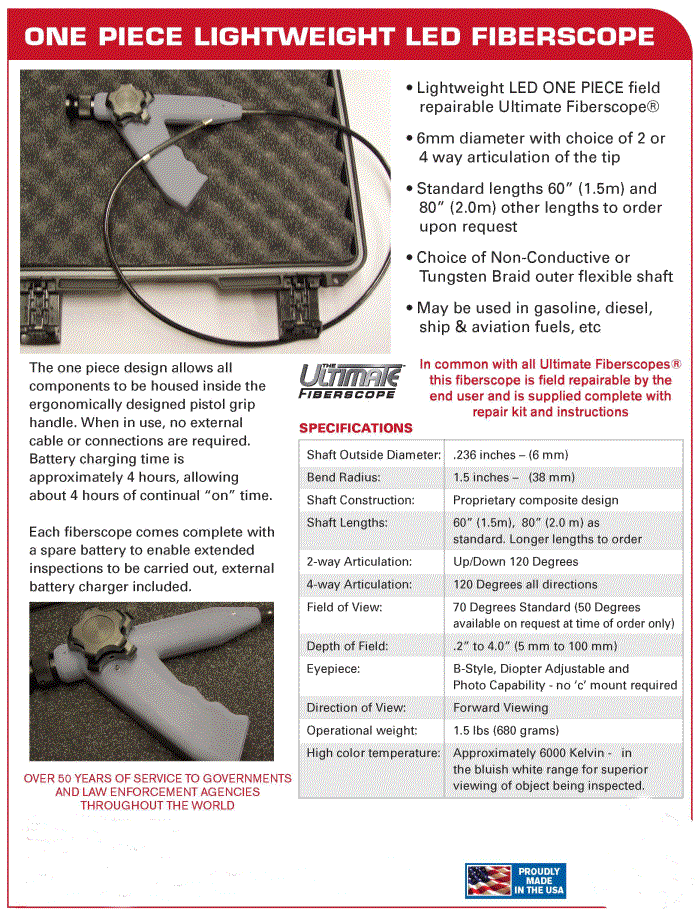 Specification and photos are not contractual and are subject to verification upon inspection
TAKE NOTICE!
PLEASE BE ADVISED THAT INFORMATION INCLUDED IS CONFIDENTIAL IN NATURE AND IS BASED ON PRE-EXISTING BUSINESS RELATIONSHIP WITH THE LEGAL OWNER OF PROPERTY DESCRIBED HEREIN (IF APPLICABLE). AS SUCH, UPON RECEIPT OF SAID INFORMATION THE RECEIVER ACKNOWLEDGES THAT ANY UNAUTHORIZED CONTACT WITH SAID LEGAL SELLER WILL BE CHARACTERIZED AS A BREACH OF CONFIDENTIALITY AND SAID AGREEMENT MAY BE ENFORCED UNDER EXISTING LAW OR IN EQUITY.
This paper was prepared by General Equipment Inc.
The paper represents an offer of a partner of General Equipment Inc.
All rights are reserved by and for General Equipment Inc.
All content and ideas of this paper are the property of General Equipment Inc.
---
Defense items are subject to final destination approval and granting of an
export license issued by exporting country's authorities