Technical team
Asian Dragon and associates have a technical team composed of experienced engineers and technicians, all of which are well educated. 60% of technical staffs have education degree above bachelor.
We adopt international standard procedure to develop new products. Introduce advanced technology to manufacture products. We pay close attention to market tendencies, center on customers' real demand, and provide a total package. From new-product ideas, industrial design, outline design, function design to three-dimension drawing (CAD), process plan, quality control, Asian Dragon International in association with its partners and colleagues take everything into consideration in a considerable effort to supply pleasing designs, high-grade, environmentally "in tune" buses and coaches, all the technical staff aim to solve any problems or consider your own design requirements.
Process characteristic
(1) adopt press tool, roller press, spot welder
(2) adopt NC (numerical control) bender to form the frame
(3) for metal components, adopt electrophoresis to prevent rust; for body, adopt alramenting to prevent rust.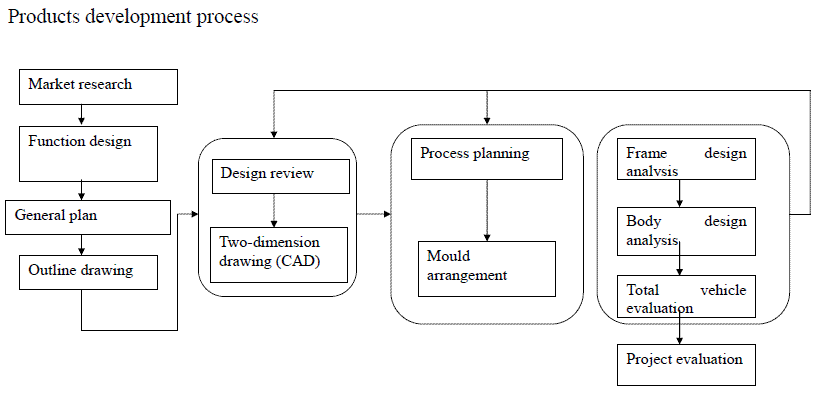 Introduction to the Bus Assembly Line

Project characteristic

1. low investment
Client shall start the project with around USD three hundred thousand (investment on equipment and machines only) determined by quantity of buses you wish to produce.

2. three advantages
②
save money spent on import tariff and freight--Compared with importing completed bus, client can reduce cost spent on freight and import duties by 80%-100%
②
normally, a typical assembly line can only assemble one model of vehicle. While adopting our assembly line technology the client can assemble three models of similar buses
②
Asian Dragon and its associates will train adequate local technicians for production and after-sales service.

3. sustained development in a compound-interest way ( roll-snowball mode) After starting the project with lower investment, the client can expand reproduction with money made by previous investment. In such a way, the assembly line could be expanded with low risk and no additional outlay of capital. Dragon and its associates shall be responsible for project planning, factory layout, process planning, equipment arrangement, technical guidance, pre-operation, supplying qualified parts of products, etc. while client shall be responsible for all cost, factory construction, logistic facilities, manufacturing and marketing for the products. Cooperation details are subject to the final contract signed by and between both parties.
Project Implementation
Right and obligation of each party
Client: building factory, marketing, assembling bus, responsible for after-sales service

Dragon: planning process planning; purchasing key equipment; supplying clamping devices; guiding assembly line construction; developing product; supplying sample; working out technical material to guide production and quality control; supplying a kit of parts of products that are preprocessed; guiding production for client; continuous technical support. Dragon shall provide a package of services according to different conditions and expectations the client. From product location, industrial design, outline design, function design, equipment arrangement to three-dimension drawing (CAD), process plan, quality control, technical training, production management, quality control, Asian Dragon International take everything into consideration, we will design a time table after negotiating with the client. Then a cooperation contract shall be signed by and between both parties.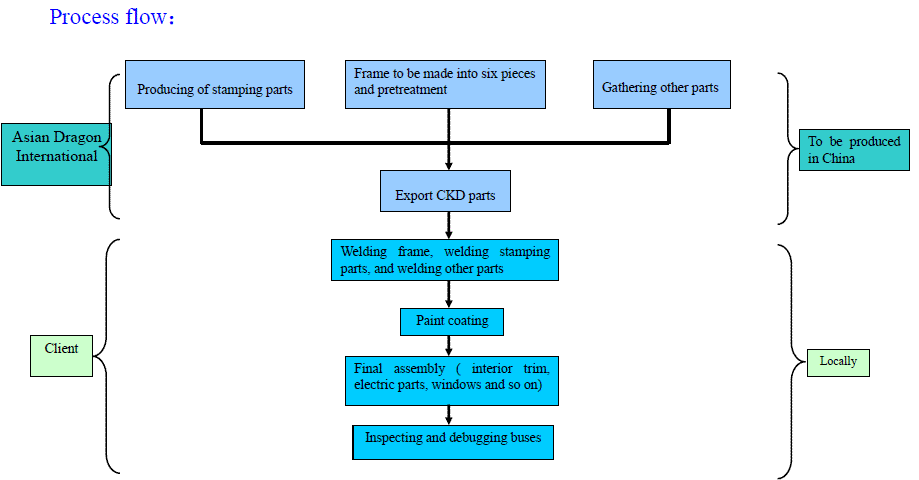 Second phase
:Project preparation
Asian Dragon
International :
②
Process designing and planning: To guide Factory construction and purchasing equipment.
②
Designing and development of products: Playing a main role in 6 to 12 meters diesel and CNG bus, conceiving in modularization, standardization, generalization, we develop 6 to 12 meters series buses. We finished Engineering Drawing to guide our cooperators mass producing with the method of developing process from sample to production and improving samples and technological equipment.
②
Documents of techniques and quality management: Our cooperators take the responsibility of all assembly process beginning with welding frame, Asian Dragon International take the responsibility of developing samples, compiling technical documents and quality management at the same time, guiding mass production locally.
②
Designing and producing of equipment: Manual welding at the first stage; clamping device are used in assembly line after mass production. These tooling and fixtures are including clamping device, frame clamping device, body press tool and other necessary equipment. To guarantee the quality of bus we adopt the process of samples to production. (see clamping device in the illustrations)
②
Process designing and planning: To guide Factory construction and purchasing equipment.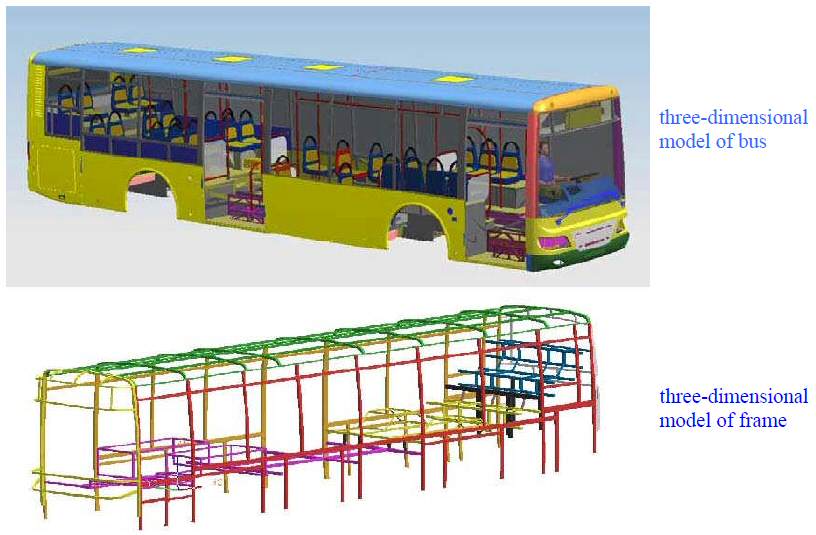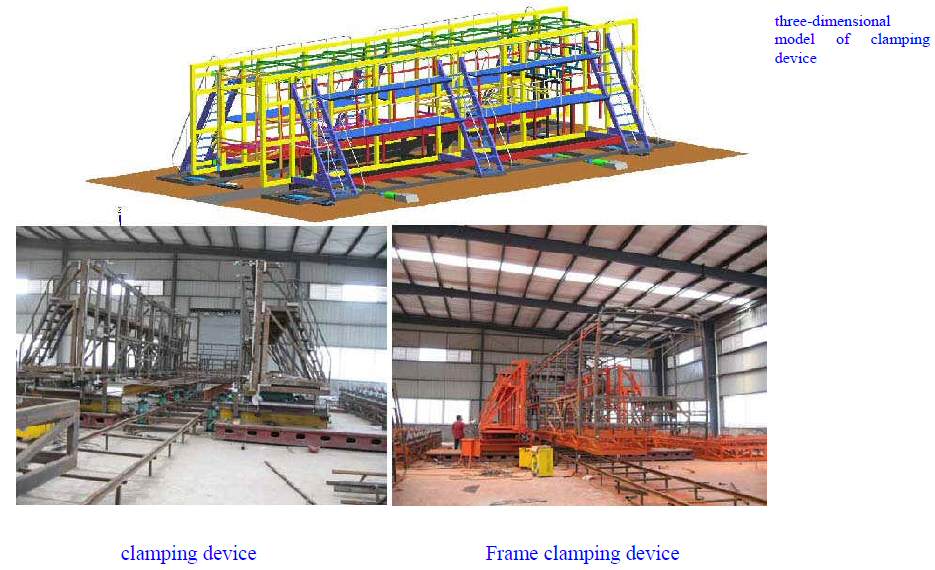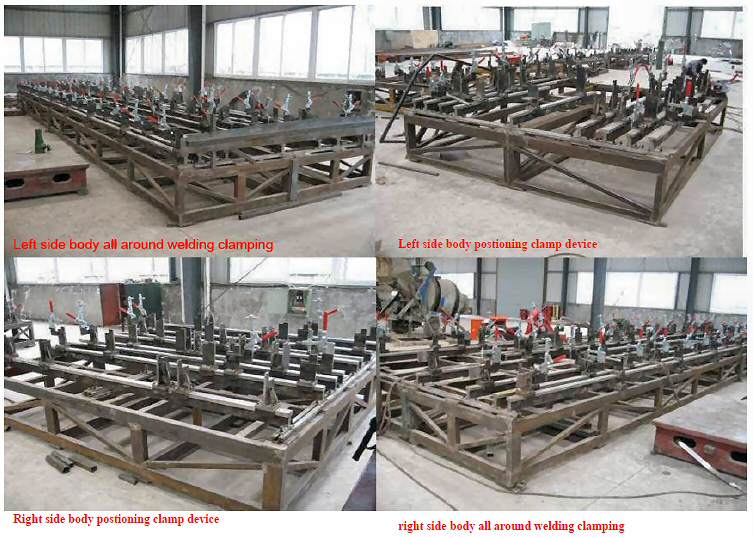 Third phase: project implementation
◆
processing of spare parts (CKD) and exporting parts to overseas partner—parts include stamping parts, body structural member, chassis, engine and other fittings ; Dragon shall be responsible for this.
◆
installing and checking the assembly line — Dragon and associates shall send its technicians and engineers to overseas factory to install and checking the assembly line and produce samples with the parts supplied by Dragon.
◆
technical support — Dragon and associates shall train local technicians for the client, so that local factory operates well under the administration of the client.
◆
trial production—in the light of work process and quality control requirement, Dragon 's engineer shall guide local workers to undertake trial production.
Forth phase: project evaluation and improvement
◆
project evaluation: according to the trial production, both parties shall evaluate the project and implement relevant adjustment and improvement.
◆
subsequent activities: according to the actual condition of local factory and local market, Dragon shall upgrade its product and provide continuous technical support for its client.