---
AS365N
| | |
| --- | --- |
| TYPE: | Helicopter |
| DESCRIPTION: | Refurbished Eurocopter AS 365N Dauphin |
| PRICE: | Upon Request |
| PACKING: | As is, Where is |
refurbished eurocopter as 365n dauphin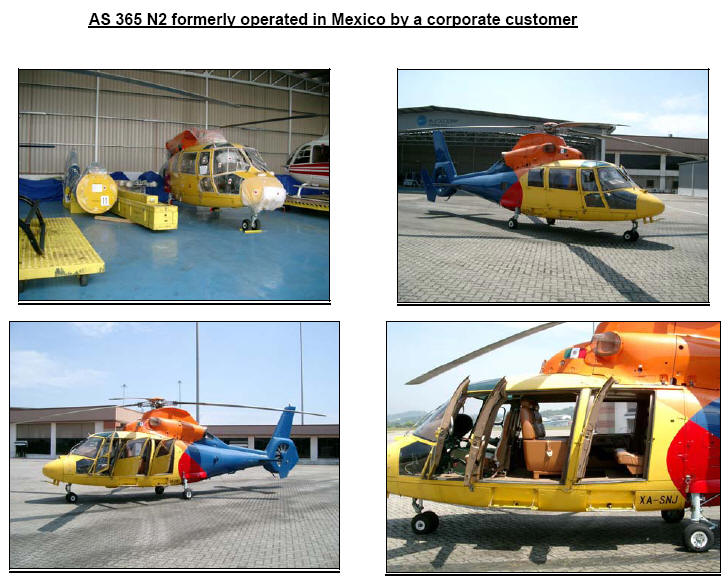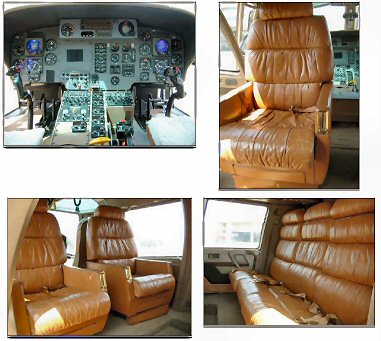 Helicopter is now undergoing extensive Inspections and Refurbishment.

The photos are of the aircraft at the time of purchase, plus a few taken during the Inspection process.

This will be a beautiful Eurocopter AS 365N Dauphin with outstanding Component and Inspection Status to include Fresh 10 Year and 5400 Hour Inspections (C & G Checks), New Paint and Interior.
In point of fact all Airframe Inspections will be Freshly accomplished prior to Delivery.

Specifications for the aircraft as we currently envision it at the time of completion.

This Price also includes New Exterior Paint to Customer specifications, New Leather Seats, New Dark Gray Carpeting, Freshly Refurbished Light Gray Interior Panels, and all other Interior Surfaces Repainted or otherwise made to look like new.
Current projections are for the ship to be completed in about six or eight weeks, some of it dependent upon Paint choices and when they are made.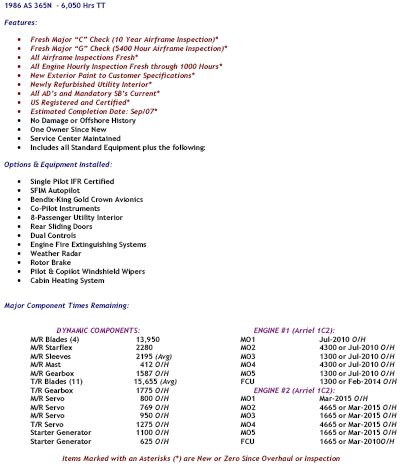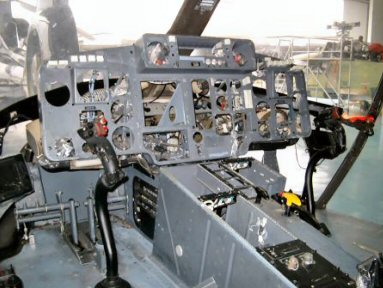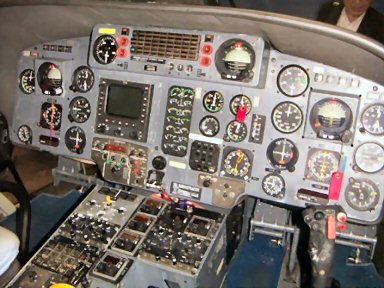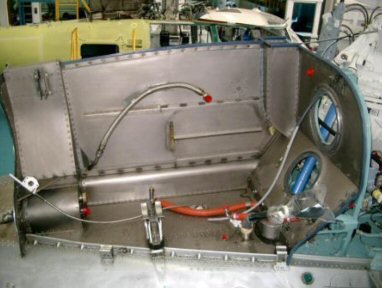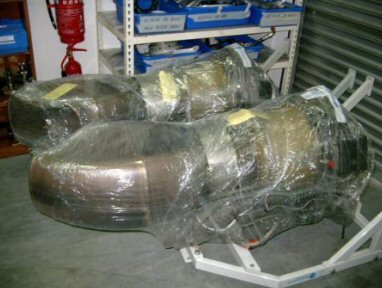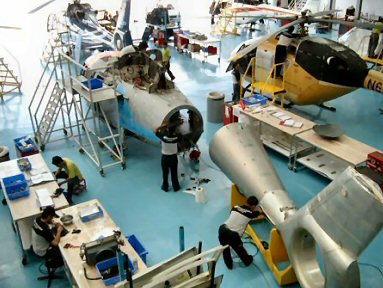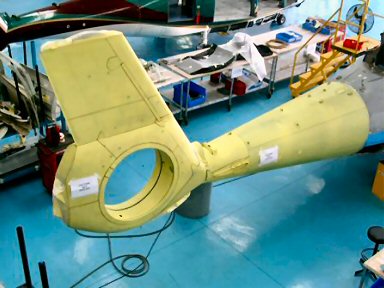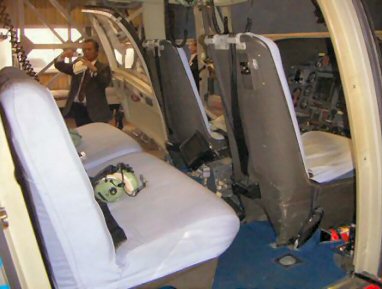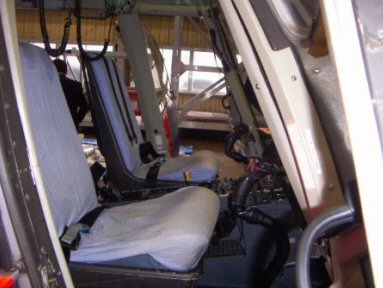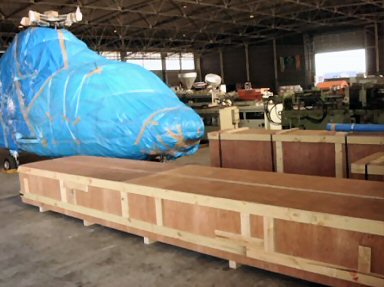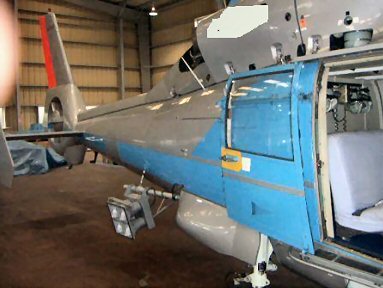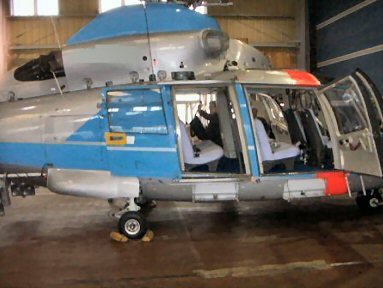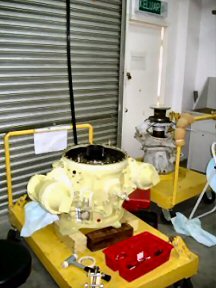 Specification and photos are not contractual and are subject to verification upon inspection
NB: Aircraft offered for sale subject to contract, prior sale, withdrawal from the market and information regarding any aircraft or helicopter and provided verbally or in written documentation and/or contained within this e.mail or associated paper-work should be taken as a guide only in determining the suitability, including that aircraft or helicopters specification and/or performance. We highly recommend that any buyer or lessee perform their own inspections and due diligence to verify any and all technical, perfomance and specification information contained therein including OEM claims.
TAKE NOTICE!
PLEASE BE ADVISED THAT INFORMATION INCLUDED IS CONFIDENTIAL IN NATURE AND IS BASED ON PRE-EXISTING BUSINESS RELATIONSHIP WITH THE LEGAL OWNER OF PROPERTY DESCRIBED HEREIN (IF APPLICABLE). AS SUCH, UPON RECEIPT OF SAID INFORMATION THE RECEIVER ACKNOWLEDGES THAT ANY UNAUTHORIZED CONTACT WITH SAID LEGAL SELLER WILL BE CHARACTERIZED AS A BREACH OF CONFIDENTIALITY AND SAID AGREEMENT MAY BE ENFORCED UNDER EXISTING LAW OR IN EQUITY.
This paper was prepared by General Equipment Corp.
The paper represents an offer of a partner of General Equipment Corp.
All rights are reserved by and for General Equipment Corp..
All content and ideas of this paper are the property of General Equipment Corp.