---
ARMORED LAND CRUISER B7
| | |
| --- | --- |
| TYPE: | Automobile |
| DESCRIPTION: | Toyota Land Cruiser GXR Armored B7 |
| PRICE: | Upon Request |
| PACKING: | Ex Works |
TOYOTA LAND CRUISER GXR ARMORED B7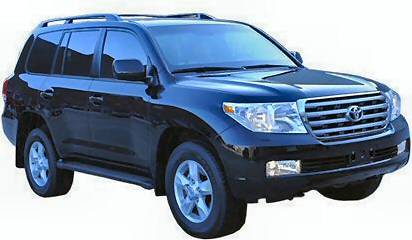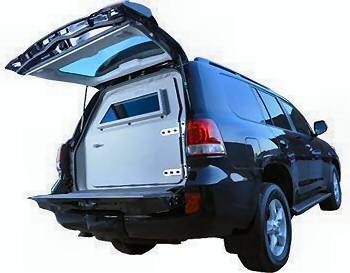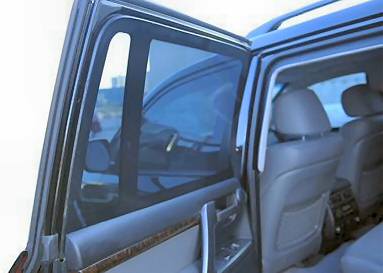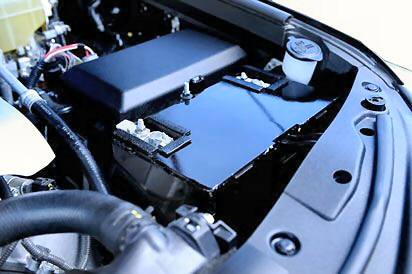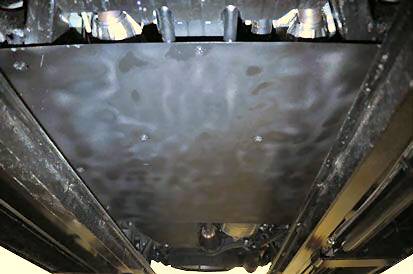 Base Vehicle Specification
2009 Toyota Land Cruiser GXR
Type:
Left Hand Drive, 5-door SUV
Engine:
Fuel Type 4.7 Litre, EFI V8
Fuel Tank:
25.4 Gallons
Transmission:
Automatic – 6 speed
Drive Train:
Full time 4WD
Brakes:
Front ventilated discs – rear, disc + ABS, Electronic Stability System
Tyres:
285 60 R 18 – Alloy Wheels
Suspension:
Independent double-wishbone front suspension with coil springs and stabilizer bar; 4-link
Rear suspension with coil springs, stabilizer bar and semi-floating axle
Seats:
Beige cloth seating for 7 occupants
Wheelbase:
112"
Features:
Air Conditioning, remote control entry, AM/FM CD

Armor Conversion Modifications / Alterations
Armoring of passenger compartment to provide protection against 0.30-06 AP ammunition and tested to meet CEN B7

Floor of the vehicle is fitted CEN B6 blast protection to protect occupants against fragmentation from simultaneous detonation of 2 DM-51 German ordnance hand grenades or equivalent

Vehicle's armor plates are stitch-welded using high-intensity MIG welders. The above process ensures the structural integrity is uncompromised by thermal and chemical variations of the material

Ballistic steel interior frame provides overlap and backup protection for the large-surface principal impact areas such as the doors and windows. All door/window openings are overlapped

Vehicle armoring constructed in such a way as to ensure that a projectile following a linear or angled path shall not enter the vehicle's interior without contacting the armor material. In addition to this, the possibility of a projectile entering the vehicle's interior due to a ricochet from the armor shall also be minimized
Glass
A combination of glass, polycarbonate and Mylar are bonded together using the latest technology, producing one of the finest transparent armors available while incorporating the following qualities:
Glass thickness: 55mm.

Anti-spall shield protecting against shattering glass

Multiple impact protection

Finest optical quality, Minimal distortion

No de-lamination, no discoloration from UV rays
Interior
All original OEM interior panels and trim will be resized or modified and re-installed wherever possible to obtain as close to an original look as possible

The cargo area of the vehicle is protected by a swing door with view glass/gunport, without disrupting the original manufacturer's appearance
Doors
Armor overlap at all doors to prevent penetration through door posts and pillars

Door pillars reinforced to accommodate the additional weight of the armored door

Heavy Duty door hinges, designed and manufactured for extended longevity and easy maintenance

Heavy Duty door travel retainers
Electrical
All electrical equipment standard to this vehicle shall be tested and modified as necessary to protect against the armoring process
- Any additional (optional) electric equipment installed on the vehicle shall be individually fused; all wires are loomed and clearly marked, as required by vehicle safety standards
Ballistic Protection Level Details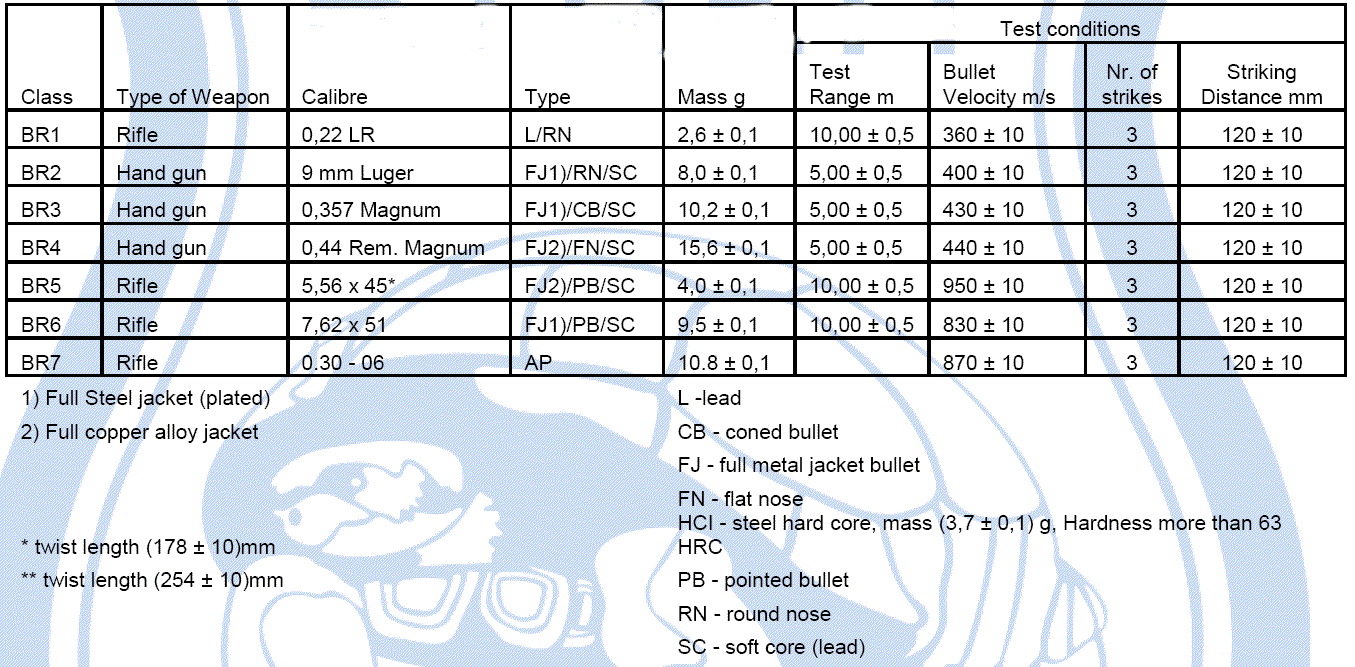 Standard Security Features and Accessories
Steel-case fuel tank protection
Vehicle battery and ECM armor protection
Engine bay flank armor protection
Large door frame overlaps
Heavy Duty door hinges, designed for extended longevity and easy maintenance
Reinforced door pillars and posts, Heavy Duty door travel retainers.
Swing door with large view glass to be installed at rear of passenger compartment
Suspension components are reinforced as necessary to compensate for additional weight of the vehicle
All manuals and written information provided by vehicle manufacturer is included with the vehicle
Base Vehicle and Post-Conversion Weights
Armored vehicle weight: *
* The weight of armored vehicle may vary due to optional equipment installed or design changes requested by the client. The exact weight of the vehicle is available after the construction process is complete.
Specification and photos are not contractual and are subject to verification upon inspection
TAKE NOTICE!
PLEASE BE ADVISED THAT INFORMATION INCLUDED IS CONFIDENTIAL IN NATURE AND IS BASED ON PRE-EXISTING BUSINESS RELATIONSHIP WITH THE LEGAL OWNER OF PROPERTY DESCRIBED HEREIN (IF APPLICABLE). AS SUCH, UPON RECEIPT OF SAID INFORMATION THE RECEIVER ACKNOWLEDGES THAT ANY UNAUTHORIZED CONTACT WITH SAID LEGAL SELLER WILL BE CHARACTERIZED AS A BREACH OF CONFIDENTIALITY AND SAID AGREEMENT MAY BE ENFORCED UNDER EXISTING LAW OR IN EQUITY.
This paper was prepared by General Equipment Inc.
The paper represents an offer of a partner of General Equipment Inc.
All rights are reserved by and for General Equipment Inc.
All content and ideas of this paper are the property of General Equipment Inc.