---
APOS AT
| | |
| --- | --- |
| TYPE: | Weapon |
| DESCRIPTION: | Automatized Anti-Tank System - APOS |
| PRICE: | Upon Request |
| PACKING: | Ex Works |

automatized anti tank system - apos
From New Manufacture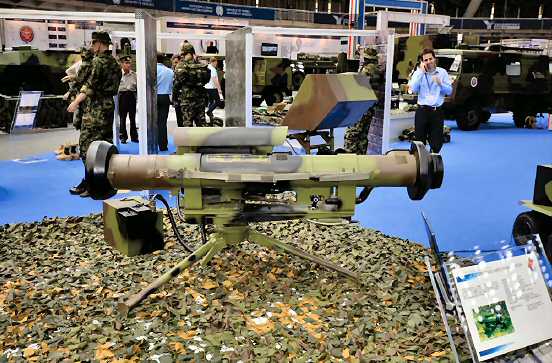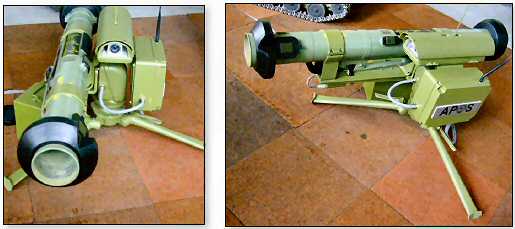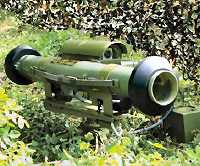 THE PURPOSE
APOS is a very effective modern stationary wireless remote controlled short range anti-tank system with possibility to destroy all existing and future battle tanks (it can penetrate steel up to 800mm).
The main purpose of this system is protection of expected attack routes of MBT (Main Battle Tanks) and other types of AFV (Armored Fighting Vehicle) and system also can be engaged for tactical destructions of different types of field fortificated objects.
It substitutes a soldier-operator in a very dangerous mission to approach very close to the enemy tanks to launch a missile (up to 250 meter).
This system allows that soldier-operator can make observation, targeting and triggering procedures from a safety place which is up to 1000 meters away from the enemy lines.
The system has modular capabilities with possibility of simple changing type of weapons. It works in all weather conditions.
The system has possibility of building a great network of same type systems and connecting them with a command information system (C4I) on the higher level. It is possible to control and command with dozens of systems from only one command post.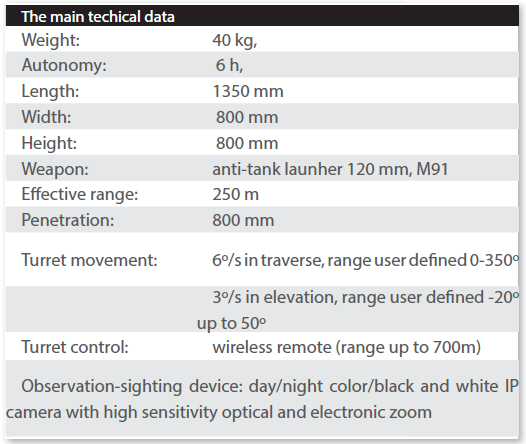 Specification and photos are not contractual and are subject to verification upon inspection
TAKE NOTICE!
PLEASE BE ADVISED THAT INFORMATION INCLUDED IS CONFIDENTIAL IN NATURE AND IS BASED ON PRE-EXISTING BUSINESS RELATIONSHIP WITH THE LEGAL OWNER OF PROPERTY DESCRIBED HEREIN (IF APPLICABLE). AS SUCH, UPON RECEIPT OF SAID INFORMATION THE RECEIVER ACKNOWLEDGES THAT ANY UNAUTHORIZED CONTACT WITH SAID LEGAL SELLER WILL BE CHARACTERIZED AS A BREACH OF CONFIDENTIALITY AND SAID AGREEMENT MAY BE ENFORCED UNDER EXISTING LAW OR IN EQUITY.
This paper was prepared by General Equipment Inc.
The paper represents an offer of a partner of General Equipment Inc.
All rights are reserved by and for General Equipment Inc.
All content and ideas of this paper are the property of General Equipment Inc.
---
***************IMPORTANT NOTE***************
This e-mail and any attachments may include technical data subject to the U.S. Arms Export Control Act (22 U.S.C.Sections 2751 and following) or the U.S. Export Administration Act of 1979 as amended (50 U.S.C. App. 2401 and following). Technical data covered by these laws may not be exported or disclosed to non-U.S. persons without first obtaining an export license. Violations may result in criminal, civil or administrative penalties.

Defense items are subject to final destination approval and granting of an export license issued by exporting country's authorities