---
ALLELEC
| | |
| --- | --- |
| TYPE: | Automobile |
| DESCRIPTION: | Low Speed All Electric Vehicle |
| PRICE: | Upon Request |
| PACKING: | As is, on Wheels |
LOW SPEED all electric vehicle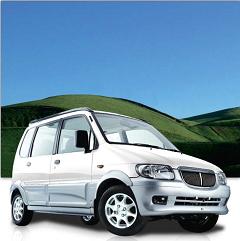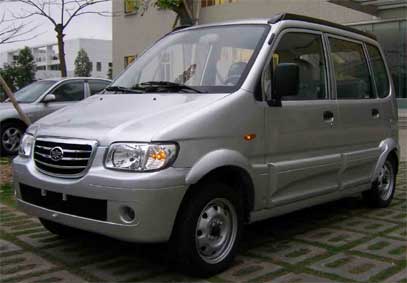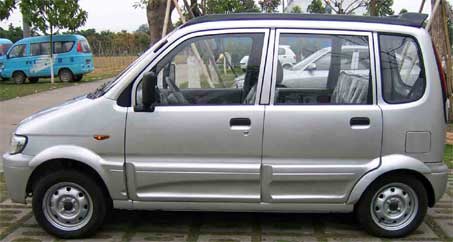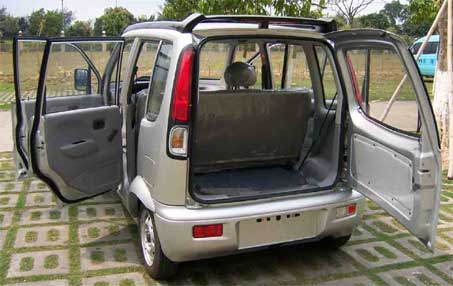 We believe that global society must quickly and substantially alter its transportation systems to assure a livable world for future generations
We are dedicated to developing a line of safe, high performance, and comfortable zero-emissions vehicles manufactured to the highest commercial standards
We have created a line of economical all-electric vehicles with low lifetime operating costs that meets the demands for a wide range of industrial users, fleets, and consumers
We all want to make a difference. Now you can.

ZERO EMMISIONS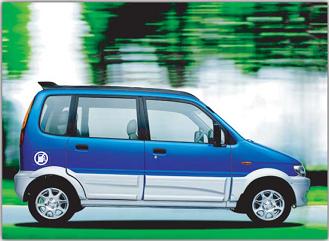 UTILITY
The Car seat up to 4 people and offer all-weather protection with a fully enclosed cabin and cargo area. These vehicles offer the safety and security of heavy steel construction and fully
<![if !vml]>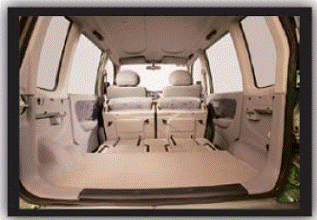 <![endif]>
lockable doors
With over forty cubic feet of fully enclosed cargo space, it provides protection for your valuable equipment and tools from theft, rain, and cold
This Low Speed Vehicles serve a multitude of utility roles for industrial users, fleets, and consumers:
Ground & Building Maintenance

Corporate & Industrial Security

VIP & Personnel Transport

Mail/Package Delivery

Campus Patrol & Safety

Technology and Material Transport

Meter Reading & Parking Enforcement

In-Town Driving

Daily Commutes to the Office or School
<![if !vml]>

<![endif]>
It is easily charged at any standard 110V or 220V wall socket with convenient on-board charging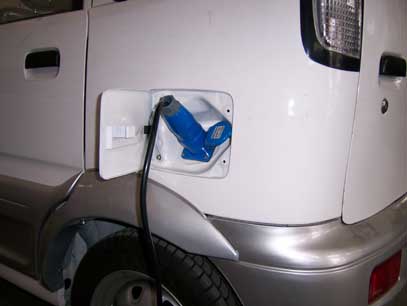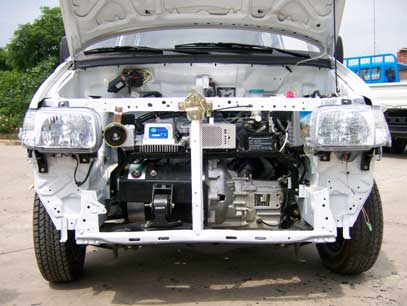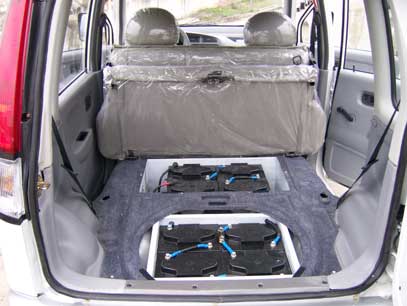 DESIGN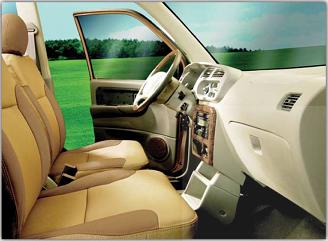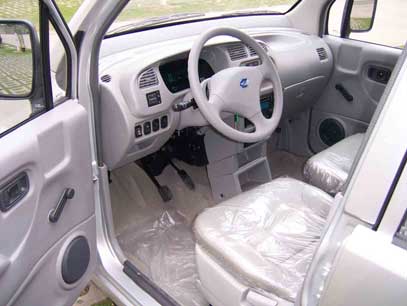 INTERIOR:
Fully Water Resistant and Air Tight Cockpit

Rearview Mirror

Heater

LCD Dashboard Display

Dual Battery Level Indicator

Adjustable Seats

Beverage Holders

Dome Light

Accessory Power Outlet

Rear Cargo Netting

AM/FM/CD Audio System with Digital Clock

EXTERIOR:
All Steel Chassis

Steel Beam Reinforced Doors

Large Power Side Mirrors

High Mounted Brake Lamps

Impact Absorbing Bumpers & Side Panels

High Intensity Headlamps and Fog Lights

Front & Rear Windshield Wipers and Defrosters

Finest Paint & Finishing

Aluminum Alloy Wheels (Optional)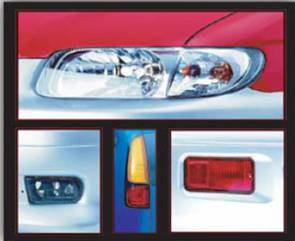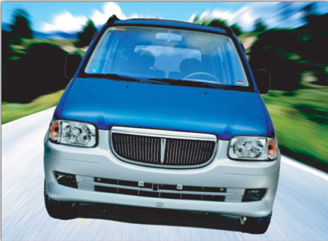 SAFETY
Unlike golf-cart style Low Speed Vehicles (LSVs), the car is specifically designed for safety-conscious purchasers who are reluctant to place drivers or passengers in vulnerable, lightweight, often open-air vehicles
Sturdy Steel Construction throughout
Steel Beam Reinforced Doors
D.O.T. Compliant 3-Point Seat Belts
D.O.T. Compliant Tempered Safety Glass Throughout
D.O.T. Compliant Tires
Master Disconnect Switch
Crash Resistant Bumpers
Side-Impact Door Beams
Impact Absorbing Steering Column
Fog Lamps
Adjustable Headrests
Emergency Brake Warning Buzzer
Fully Lockable Doors
Manual Rear Door Child Safety Lock
Superior Braking Ability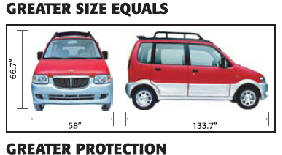 It is street legal and meet or exceed Federal Motor Vehicle Safety Standard 500

All vehicles have D.O.T. compliant safety belt assemblies, D.O.T. compliant tires, and D.O.T. compliant safety glass throughout
SPECIFICATIONS

ØSpeed 25 mph
ØRange 40 - 50 miles (1)
ØAcceleration 11 seconds (2)
ØCharging Time 3 - 5 hours (3)

System Voltage 48 V, 5KW DC REGEN Motor, 8x6Volt GEL Batteries
(1) 20 mph constant speed
(2) 0.0 - 20 mph
(3) From 50% state of charge to fully charged
Color: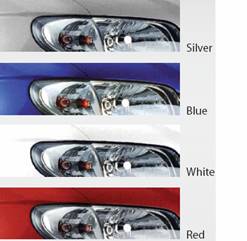 PRODUCTION LINE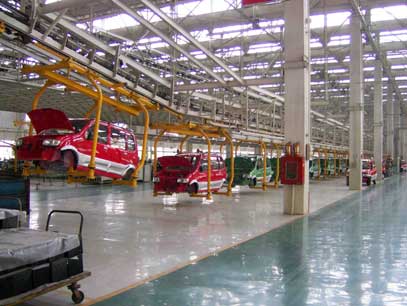 Specification and photos are not contractual and are subject to verification upon inspection
TAKE NOTICE!
PLEASE BE ADVISED THAT INFORMATION INCLUDED IS CONFIDENTIAL IN NATURE AND IS BASED ON PRE-EXISTING BUSINESS RELATIONSHIP WITH THE LEGAL OWNER OF PROPERTY DESCRIBED HEREIN (IF APPLICABLE). AS SUCH, UPON RECEIPT OF SAID INFORMATION THE RECEIVER ACKNOWLEDGES THAT ANY UNAUTHORIZED CONTACT WITH SAID LEGAL SELLER WILL BE CHARACTERIZED AS A BREACH OF CONFIDENTIALITY AND SAID AGREEMENT MAY BE ENFORCED UNDER EXISTING LAW OR IN EQUITY.
This paper was prepared by General Equipment Corp.
The paper represents an offer of a partner of General Equipment Corp.
All rights are reserved by and for General Equipment Corp..
All content and ideas of this paper are the property of General Equipment Corp.