GENERAL EQUIPMENT CORPORATION INC.

8724 Sunset Drive #191● Miami FL 33173 · USA

T
Email: info@generalequipment.info ● www.generalequipment.info
---
7.62X39 ARSENAL STOCK
| | |
| --- | --- |
| TYPE: | Ammunition |
| DESCRIPTION: | 7.62 x 39mm Ball Ammunition, Arsenal Stock |
| PRICE: | Upon Request |
| PACKING: | As per Below |

7.62 x 39mm ball ammuntion, ARSENAL STOCK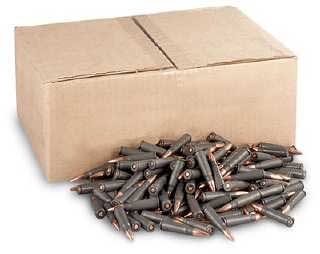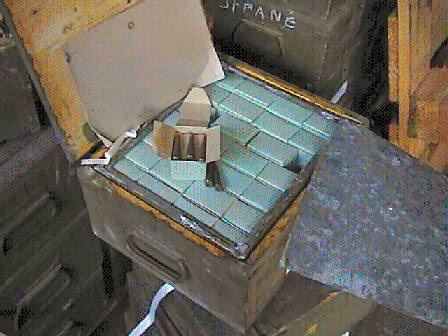 1) Offer 50 million rds. 7,62x39 model 43 from stock for immediate delivery.
2) Ammunition is manufactured between 1980-1988, test reports available
3) Stock and load at Pardubice Airport. We have good long-term experience with deliveries of military weapons and ammunition from this airport.
4) Can deliver ammunition on FCA Pardubice Airport basis.
5) Ammunition is hermetically packed in wooden cases, palletized. 1 aircraft IL-76 can take ca. 2.000.000 rds. (ca. 70 pallets, ca. 50 tons), airport loading capacity max. 2 aircrafts per day.
6) Ammunition is packed in wooden cases á 1120 or 1200 rds., mostly 24 cases on pallet. Pallet dimensions 130x82x92 or 111x66x94 cm. Pallet weight 660 – 690 kgs.
7) Ammunition is available for immediate delivery, ca.10 days after receipt of Czech Export Licence.
8) Needed documents: contract, EUC (issued by final end-user and accepted by Czech authorities) The EUC needs to be from the final customer.
9) Czech Export License should be issued within 60 days after application (if no additional requirements from Czech Authorities)
10) Ammunition: UN No. 0012, Class 1.4S
7.62 x 39 Ammo has lacquered steel cases for smooth feeding.
23-gr. soft point bullet
Berdan-primed, non-corrosive
Non-reloadable
Muzzle Velocity: 2,445 F.P.S.
Muzzle Energy: 1,633 ft.-lbs.
Specification and photos are not contractual and are subject to verification upon inspection
TAKE NOTICE!
PLEASE BE ADVISED THAT INFORMATION INCLUDED IS CONFIDENTIAL IN NATURE AND IS BASED ON PRE-EXISTING BUSINESS RELATIONSHIP WITH THE LEGAL OWNER OF PROPERTY DESCRIBED HEREIN (IF APPLICABLE). AS SUCH, UPON RECEIPT OF SAID INFORMATION THE RECEIVER ACKNOWLEDGES THAT ANY UNAUTHORIZED CONTACT WITH SAID LEGAL SELLER WILL BE CHARACTERIZED AS A BREACH OF CONFIDENTIALITY AND SAID AGREEMENT MAY BE ENFORCED UNDER EXISTING LAW OR IN EQUITY.
This paper was prepared by General Equipment Corp.
The paper represents an offer of a partner of General Equipment Corp.
All rights are reserved by and for General Equipment Corp..
All content and ideas of this paper are the property of General Equipment Corp.
---
Defense items are subject to final destination approval and granting of an
export license issued by exporting country's authorities