---
40MM GRENADE LAUNCHER
| | |
| --- | --- |
| TYPE: | Truck |
| DESCRIPTION: | 40mm Grenade Launcher |
| PRICE: | Upon Request |
| PACKING: | Upon Request |
40MM AUTOMATIC GRENADE LAUNCHER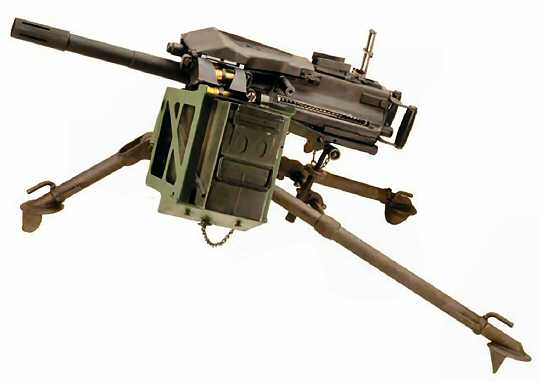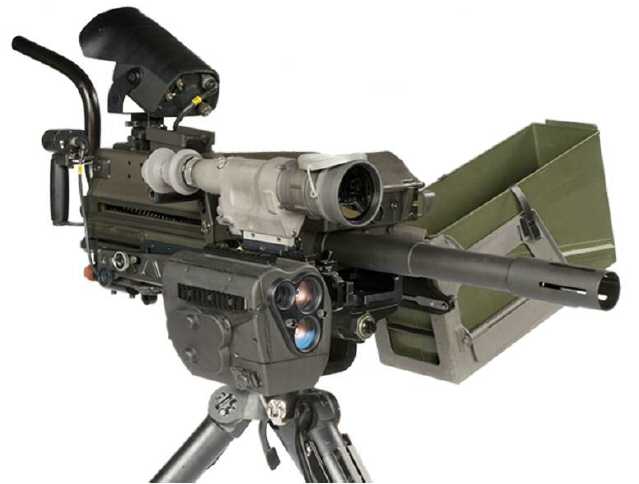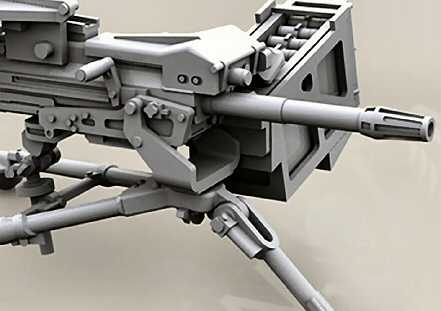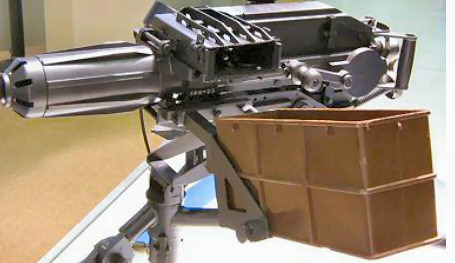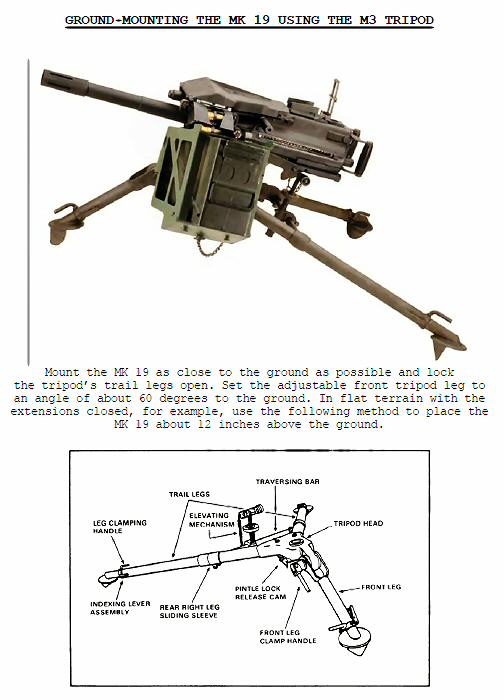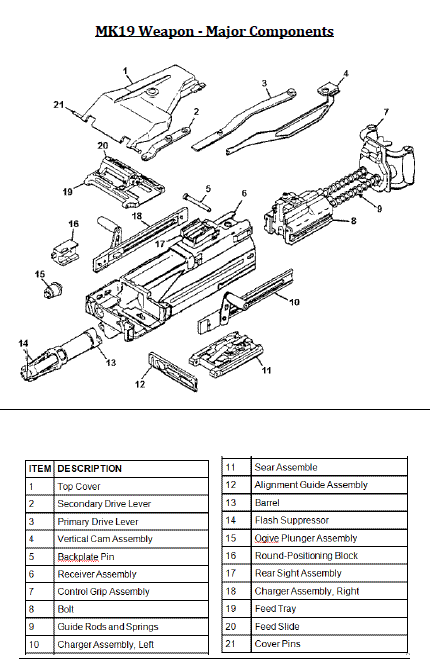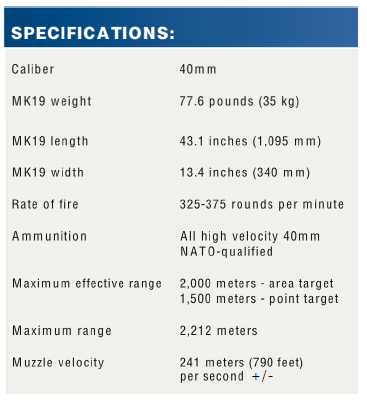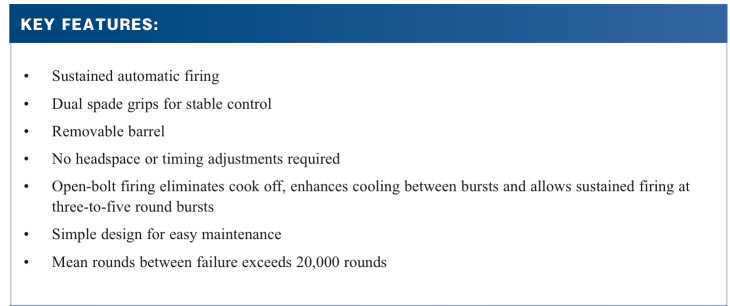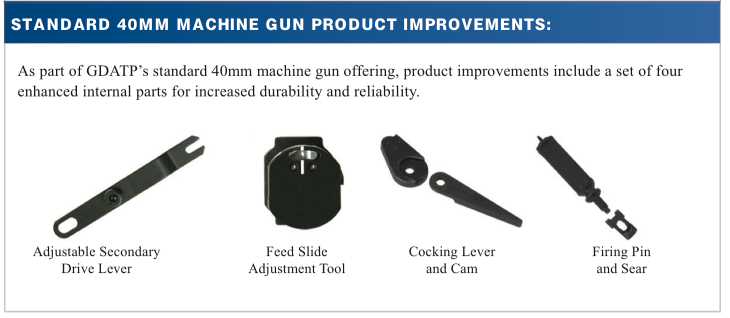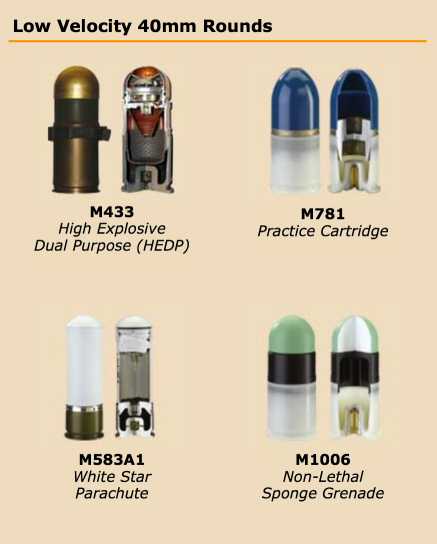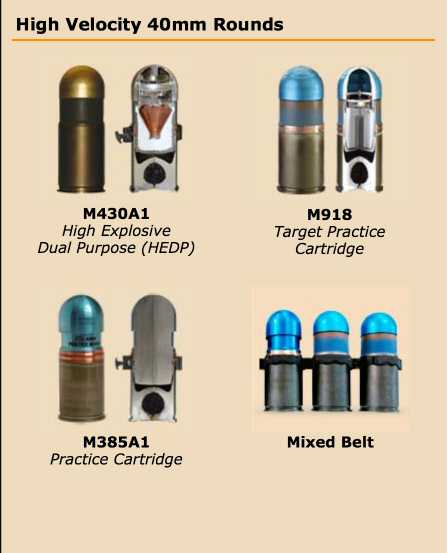 MK19 40mm grenade machine gun, an air-cooled, blow- back operated, belt-fed weapon.
Highly portable within small soldier units, the weaponís high lethality and broad versatility make the MK19 the prime choice of U.S. war fighters as an essential weapon in both offensive and defensive operations.
The MK19 is a reliable, portable 40mm grenade weapon system suited for light infantry vehicles and tripod applications.!
Firing M430A1 High Explosive Dual Purpose (HEDP) grenades, the MK19 provides lethal fire against a variety of targets, including lightly armored vehicles and dismounted infantry.
It will penetrate 75mm rolled homogenous armor at a maximum range of 2,050 meters.
Dismounted personnel within a radius of 15 meters from impact will be immobilized by blast and fragmentation.
It fires the M918 as a gunnery practice training round to improve the gunnerís efficiency and accuracy.
Specification and photos are not contractual and are subject to verification upon inspection
TAKE NOTICE!
PLEASE BE ADVISED THAT INFORMATION INCLUDED IS CONFIDENTIAL IN NATURE AND IS BASED ON PRE-EXISTING BUSINESS RELATIONSHIP WITH THE LEGAL OWNER OF PROPERTY DESCRIBED HEREIN (IF APPLICABLE). AS SUCH, UPON RECEIPT OF SAID INFORMATION THE RECEIVER ACKNOWLEDGES THAT ANY UNAUTHORIZED CONTACT WITH SAID LEGAL SELLER WILL BE CHARACTERIZED AS A BREACH OF CONFIDENTIALITY AND SAID AGREEMENT MAY BE ENFORCED UNDER EXISTING LAW OR IN EQUITY.
This paper was prepared by General Equipment Inc.
The paper represents an offer of a partner of General Equipment Inc.
All rights are reserved by and for General Equipment Inc.
All content and ideas of this paper are the property of General Equipment Inc.
---
Defense items are subject to final destination approval and granting of an
export license issued by exporting country's authorities