---
20MM GUN
| | |
| --- | --- |
| TYPE: | Gun |
| DESCRIPTION: | 20MM AA Gun 76T2 |
| PRICE: | Upon Request |
| PACKING: | As is, Where is |
20MM AA Gun 76t2
Subject unsold or market withdrawal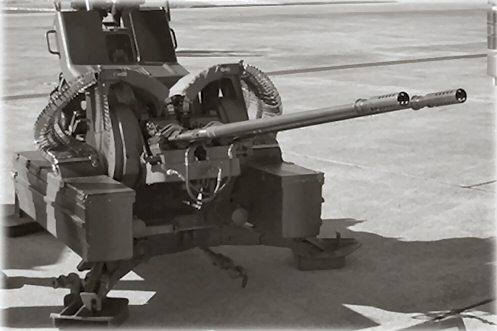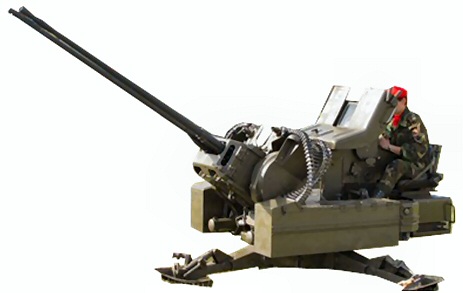 20 mm Heavy Gun. (double barrel) 76T2 and Single Barrel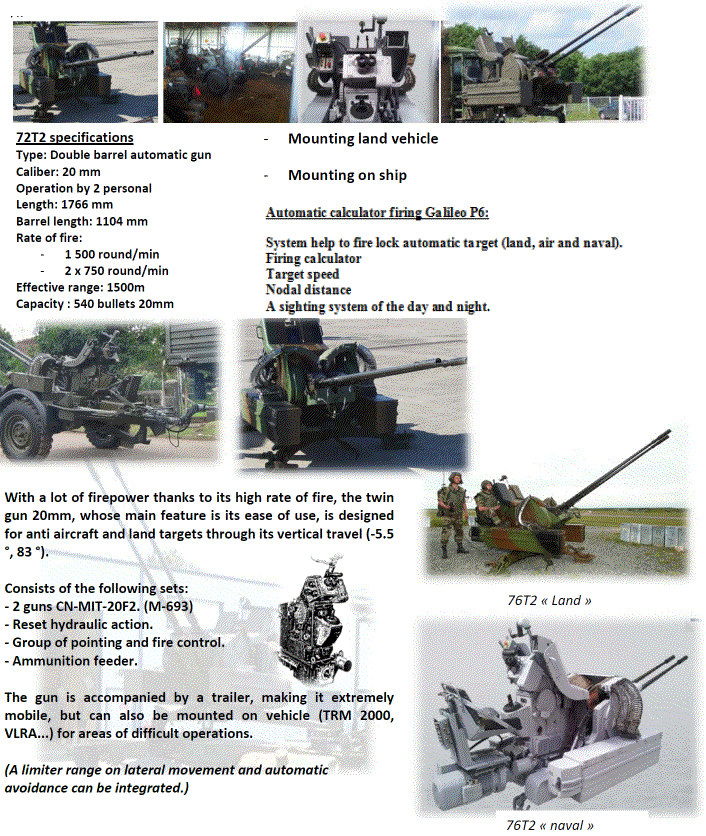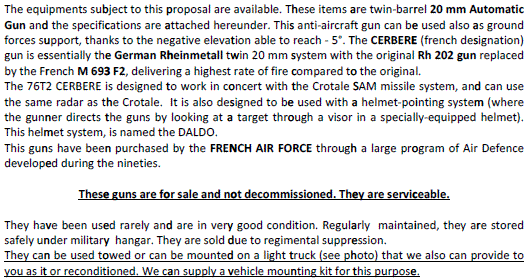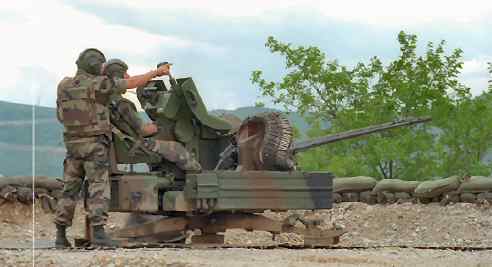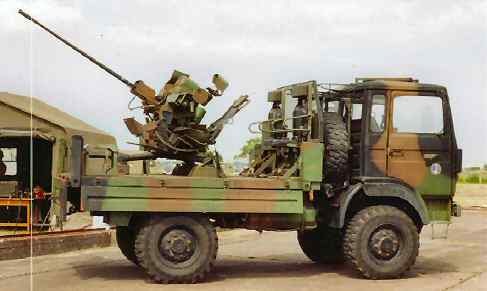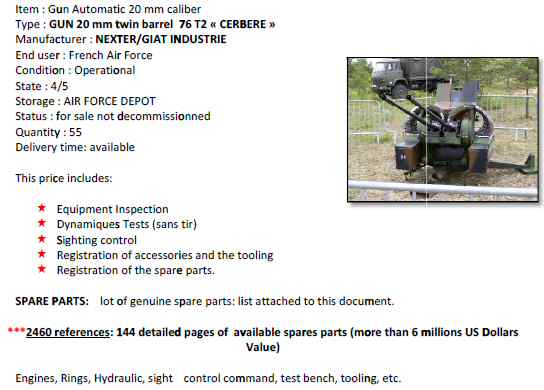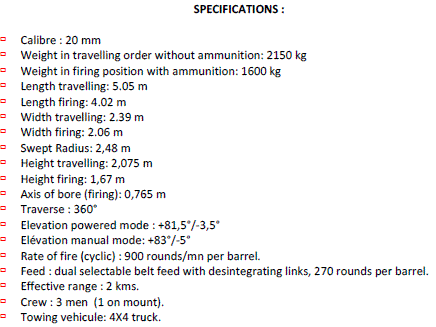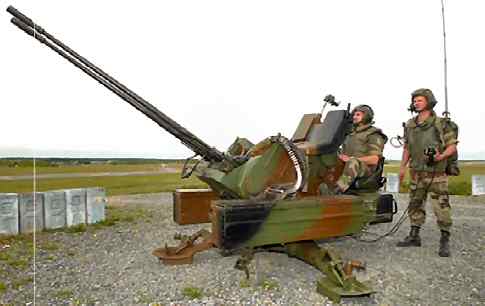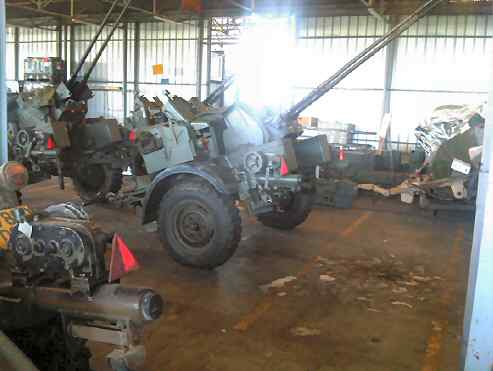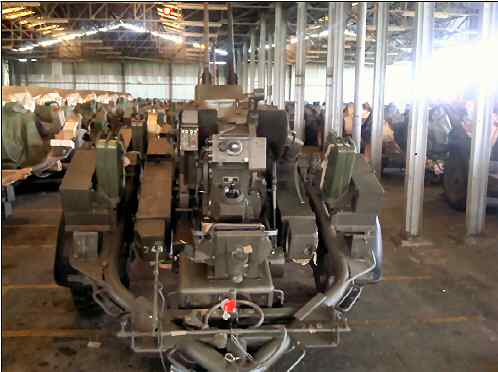 The equipments subbject to this proposal are available. These items are twin barrrel 20 mm Automatic Gun and the specifications are attached hereunder. This antiaircraft gun can bee used also as ground forces suupport, thanks to the negative elevation able to reach -5°. The CERBEREE (french dessignation) gun is esssentially the German Rhheinmetall twin 20 mm system with the original Rh 202 gun replaced by the French M 693 F2, delivering a highest rate of fire compared to the original. The 76T 2 CERBERE is designed tto work in concert with the Crotale SAM missile system, and can use the same radar as the Crotale. It is also designed to be used with a helmet pointing systemm (where the gunnner directs the guns by looking at a target through a visor in a specialyequipped helmet). This helmet system, is named the DALDO. This guns have been purchased by the FRENCH AIR FORCE throughh a large proogram of Air Defence developed during the nineties.
Thesee guns are for sale and not decommissioned. They are serviceable.
They have been used rarely and are in very good condition. Regularly maintained, they are stored safely under military hangar. They are sold due to regimental suppression. They can be used towed or can be mounted on a light truck (see photo) that we also can provide to you as it or reconditioned. We can supply a vehicle mounting kit for this purpose.
<![if !vml]>
<![endif]>
Specification and photos are not contractual and are subject to verification upon inspection
TAKE NOTICE!
PLEASE BE ADVISED THAT INFORMATION INCLUDED IS CONFIDENTIAL IN NATURE AND IS BASED ON PRE-EXISTING BUSINESS RELATIONSHIP WITH THE LEGAL OWNER OF PROPERTY DESCRIBED HEREIN (IF APPLICABLE). AS SUCH, UPON RECEIPT OF SAID INFORMATION THE RECEIVER ACKNOWLEDGES THAT ANY UNAUTHORIZED CONTACT WITH SAID LEGAL SELLER WILL BE CHARACTERIZED AS A BREACH OF CONFIDENTIALITY AND SAID AGREEMENT MAY BE ENFORCED UNDER EXISTING LAW OR IN EQUITY.
This paper was prepared by General Equipment Inc.
The paper represents an offer of a partner of General Equipment Inc.
All rights are reserved by and for General Equipment Inc.
All content and ideas of this paper are the property of General Equipment Inc.
---
***************IMPORTANT NOTE***************
This e-mail and any attachments may include technical data subject to the U.S. Arms Export Control Act (22 U.S.C.Sections 2751 and following) or the U.S. Export Administration Act of 1979 as amended (50 U.S.C. App. 2401 and following). Technical data covered by these laws may not be exported or disclosed to non-U.S. persons without first obtaining an export license. Violations may result in criminal, civil or administrative penalties.

Defense items are subject to final destination approval and granting of an export license issued by exporting country's authorities