---
10M PATROL BOAT
| | |
| --- | --- |
| TYPE: | Boat |
| DESCRIPTION: | 10M Patrol Boat |
| PRICE: | Upon Request |
| PACKING: | As is, Where is |
10M PATRol BOAT
Subject unsold or market withdrawal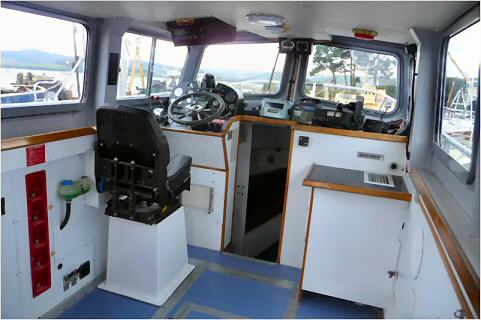 2001 MILITARY HALMATIC 10M PATROL, SURVEY VESSEL.
FITTED WITH 2 X 225HP PERKINS SABRE DIESELS ON SHAFT WITH LOW HOURS.

SHE HAS A ENCLOSED WHEEL HOUSE, ADRIAN SAFETY RAIL SYSTEM FOR OUT OF WHEEL HOUSE OPERATIONS,

REAR MAN OVER BOARD DAVITS,

NEW BATTERIES, G& M 16KVA GENERATOR,

AIR CON,

ELECTRIC HEATERS,

SMALL GALLEY, W/C & FWD BUNKS.

NEW ANTIFOULING, AND ANODES READY, FOR WORK,
THIS VESSEL IS IN VERY GOOD CONDITION, AND FOR SALE AT A FRACTION OF THE NEW BUILD COST
---
2 x Converted German Patrol Boats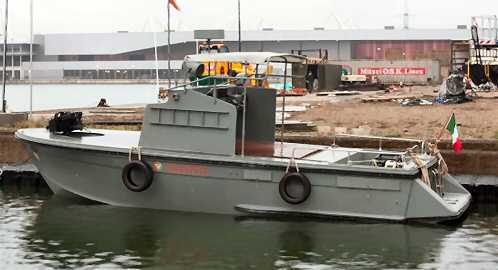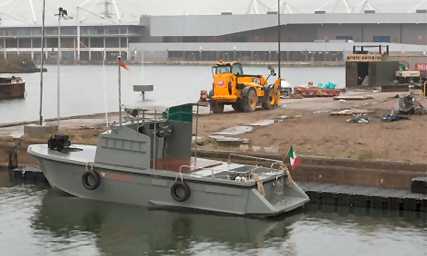 Twin Volva Penta Engines with Hamilton Jets

Gun Boats
Year constructed: 1994

No. Of engines: 2

Engine model: Volvo Penta

Fuel type: Diesel

Drive type: Water jet

Length over all: 10.2m

Beam: 32m

Maximum draft: 95m

Hull material: Glass Fibre
Engine(s)
2 x Volvo-Penta diesel engine : TAMD42BWJ

170 kW each engine

30Knots
Specification and photos are not contractual and are subject to verification upon inspection
TAKE NOTICE!
PLEASE BE ADVISED THAT INFORMATION INCLUDED IS CONFIDENTIAL IN NATURE AND IS BASED ON PRE-EXISTING BUSINESS RELATIONSHIP WITH THE LEGAL OWNER OF PROPERTY DESCRIBED HEREIN (IF APPLICABLE). AS SUCH, UPON RECEIPT OF SAID INFORMATION THE RECEIVER ACKNOWLEDGES THAT ANY UNAUTHORIZED CONTACT WITH SAID LEGAL SELLER WILL BE CHARACTERIZED AS A BREACH OF CONFIDENTIALITY AND SAID AGREEMENT MAY BE ENFORCED UNDER EXISTING LAW OR IN EQUITY.
This paper was prepared by General Equipment Inc.
The paper represents an offer of a partner of General Equipment Inc.
All rights are reserved by and for General Equipment Inc.
All content and ideas of this paper are the property of General Equipment Inc.
---
***************IMPORTANT NOTE***************
This e-mail and any attachments may include technical data subject to the U.S. Arms Export Control Act (22 U.S.C.Sections 2751 and following) or the U.S. Export Administration Act of 1979 as amended (50 U.S.C. App. 2401 and following). Technical data covered by these laws may not be exported or disclosed to non-U.S. persons without first obtaining an export license. Violations may result in criminal, civil or administrative penalties.

Defense items are subject to final destination approval and granting of an export license issued by exporting country's authorities